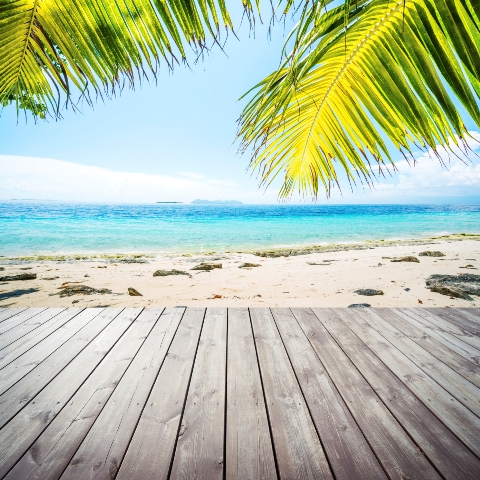 So tell us about your home, Mulino di Sopra?

It's a delightful – and secluded – mill that we've transformed into a family home with original features complemented by contemporary fixtures and fittings. It's five minutes from the village of Civitella Marittima, 20 minutes from Siena, and 40 minutes from several beaches and the small ski resort of Monte Amiata. The nearest airports are at Florence and Pisa. The bedrooms, including the master double and two further doubles, are on the ground floor. The living area on the upper floor includes an open-plan kitchen/ dining/ snug area and a living area with a central fireplace. There are two luxury bathrooms, one on each floor. All rooms have views of the countryside and garden. The house's three closed hearth wood-burners are complemented by gas central heating, and air conditioning. All our water, including for the pool and irrigation, comes from our own well. Last year we converted the stable block into a self-contained unit, which could be a two bedroom apartment. And planning consent has been granted for a 36-square-metre extension to the upper level, which would add another double bedroom and a 14-square-metre open-plan room.



How did you come to buy Mulino di Sopra?

We started looking for a holiday home in early 2003 after our son Indi was born. We wanted an authentic character property to own and renovate. The location had to offer good weather with four distinct seasons, be culturally rich in arts and history, have good food and wine, a range of landscapes, ideally offering skiing and beaches, and a warm and welcoming community. Italy, and more specifically Tuscany, seemed to tick all of those boxes. We found the mill, which dates from 967AD, in June 2003 and by February 2004 we had exchanged contracts with the vendor. Initially we bought the mill as a holiday home, but we loved Tuscany so much we decided to move there permanently with our children and two dogs.



What was the mill's condition when you bought?

Poor – much of the lower floor had never been inhabited. The previous owner had had the property for 14 years, living in the top floor and using a small part of the lower floor as a furnitureworkshop. Everything within the house was ripped out bar the four walls and the whole roof had to be removed. It was Dominic's idea to convert the downstairs into bedrooms and use the upstairs,which has access to the terraces and gardens, as the living space. Renovation in the house took almost three years – and twice the budget we had planned!



How did you manage living there with children?

The children, especially our eldest daughter Georgia, were initially a bit confused as to why we had left a perfectly lovely home to live in a "dump", but in time they came to love our home in Tuscany. We worked together as a family, with the children helping out wherever they could. We spent months with a kitchen on boxes and using the water outside for a shower – though obviously not in winter! Our son clearly remembers having baths in a sink in the kitchen before we had running water throughout the house. We made sure the children's spaces were finished first so they were warm and comfortable. Working with the architects and builders was at times frustrating but overall we enjoyed the process of creating a home with every single piece designed and worked on by us. And working with the local authorities and councils was at times amusing, bemusing and long-winded!



How we restored the mill


Keeping the original features

We had a huge task ahead of us. The garden had to be cleared and landscaped. Determined to retain as much of the original look of the house, we recycled much of the original stone, wood and roofing materials in the renovation. Other features throughout the 300 square metres of living space include terracotta floors and ceilings, large exposed wooden beams and open fireplaces. As a listed building,we were obligated to ensure window size and positions were as the original mill but significantly upgraded the specifications of the windows and doors with double glazing and secure locking systems.
| | |
| --- | --- |
| Before | After |
| | |




The open-plan kitchen/dining area

This was created out of the old bedroom and kitchen area. An arch was knocked through to add impact, light and space to these important living spaces, and a chimney and contemporary closed hearth were fitted to ensure warmth and cosiness in the hub of the home.
| | |
| --- | --- |
| Before | After |
| | |


Creating a bathroom from rock!

The downstairs had never had plumbing before, never mind a fully functioning, warm bathroom! A unique bathroom was created by drilling further into the rock, allowing further space for a corner bath and shower, designer basin, toilet, bidet and the all important heated towel rail. An original stone mill wheel was set into the wall to retain character and double opaque doors were fitted to create light and a contemporary feel to the lower floor area.
| | |
| --- | --- |
| Before | After |
| | |




The sitting room – new roof and beams

There was an unsightly column in the middle of the room along with black beams and a red ceiling. This unnecessary column was removed to create more space, a new central closed hearth fireplace crafted and an extra window fitted to create more light and space.
| | |
| --- | --- |
| Before | After |
| | |

The swimming pool and grounds

The area behind the house was a natural area for an above ground pool. Situated alongside fir trees, wild lilies and lavender in the garden, the 10m x 5m pool and sun area is secluded, making a beautiful feature that's overlooked by both terraces. The 1.5 hectares of land have been professionally landscaped and include an automated irrigation system using water from a well. On a separate lawn is a secluded 6m x 6m wooden studio/office, which has electricity, heating, air con and a telephone connection. The 800-metre approach road has recently been professionally graded and compacted with a proper drainage system. Just last year we converted the stable block into a self-contained two-bedroom apartment – ideal for letting, extra guest accommodation or simply overflow space.
| | |
| --- | --- |
| Before | After |
| | |


The store/technical room

Supporting one of the terraces, this newly created handy 'technical' room houses all central electric points, additional washing machine and chest freezer as well as a running machine for guest and family use. This area also serves as a cool cellar for wines bought locally.
| | |
| --- | --- |
| Before | After |
| | |
Read our guide to buying a property in Italy or search for a property in Italy