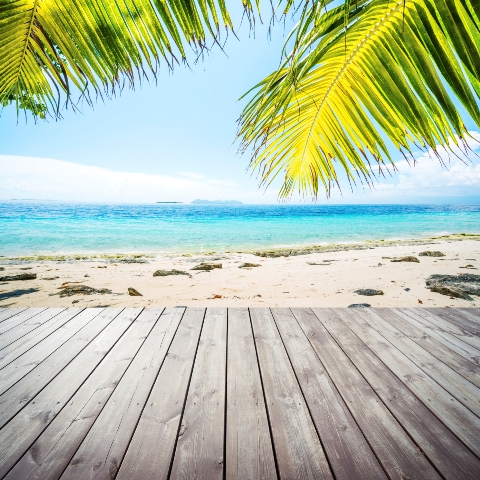 These days it's not just retirees who are relocating to Cyprus – families and professionals are also moving there, to enjoy year-round sun in an environment with a strong British heritage. We look at what Aphrodite's Isle has to offer these three groups of people
The Family
It's one thing to move to another country on your own, but relocating your family is an entirely different matter. You're not just committing yourself to a new lifestyle, but your family as well, and you need to make sure that they will be happy in their new home.

You also need to know that the country you move to will help with the development and growth of your children. What is the educational system like? Are there adequate healthcare facilities? Is childcare available? You need to be certain of these things before moving, so it's vital to do your research thoroughly.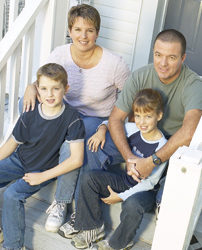 Working parents want to be sure that their pre-school child will have interaction with other children, and that there are childcare and playgroup facilities available. In Cyprus, Peyia Playschool (www.peyiaplayschool.com) caters for children from three months to five years old. It offers flexible sessions with daily, weekly and monthly rates. Currently you can expect to pay €85 (£73) per week for one child, which includes all meals, snacks and drinks. The nursery is run by qualified and experienced staff. Children have the opportunity to play and interact with each other and take part in structured group sessions such as reading, writing, painting and singing. The nursery employs a Greek learning teacher to help non-Cypriot children develop their language skills.

Education in Cyprus is provided via state primary and secondary schools where the language spoken is Greek. Children who do not speak Greek can attend special lessons to help them learn the language and participate more freely in classes and school activities. There are also a number of private international and English language schools on the island. Contact the Ministry of Education and Culture in Cyprus for further information.

The healthcare system in Cyprus is of a high standard, with hospitals available across the country. The NHS has information on healthcare facilities in Cyprus at: www.nhs.uk/NHSEngland/Healthcareabroad/countryguide/. Cyprus has a lot to offer families. Kate Mesquita, co-owner of Peyia Playschool, says, "Cyprus is an ideal place to bring up children, excellent pre-school childcare and private schools are available at a substantially lower cost than the UK. Crime rates are among the lowest in Europe providing children with more freedom, and you can entertain them for free at the wonderful beaches."

The Family: 3 recommended places to live



Coral Bay
Lively resort, great beaches and family activities

Anarita
Village location, good schools nearby, close to Paphos

Lania
20 minutes from Limassol, village environment with local community centre


Where: Lania, Limassol
Price: €239,000
Three-bedroom villa on a small resort in a village location. The resort has a communal pool and enjoys mountain views. Families can benefit from a village lifestyle whilst only being 20 minutes' drive from Limassol.
www.cypruspropertydreams.com

The Professional
Cyprus is traditionally thought of as a tourist destination, so what opportunities does it offer to the professional? According to Global Recruitment Solutions (GRS), a leading recruitment agency in Cyprus, quite a lot actually.

Donna Stephenson, joint managing director of GRS, comments: "Since accession to the European Union, Cyprus's favourable tax conditions, for both companies and individuals, has led to a rapid growth in the demand for professional services. At GRS we saw an upward trend in salaries in 2010 as the demand for professional services in Cyprus continued to grow."

Recent placements have seen experienced accountants commanding salaries of up to €80,000 (£68K), and some newly qualified positions providing salaries in excess of €35,000 (£30K).

The situation has also been mirrored in the Legal and Corporate Services professions where candidates with five years post-qualification experience are being placed on salaries of between €60,000 and €80,000.

"With the benefits the country offers in terms of taxation, security and climate, coupled with a highly educated, English-speaking workforce, Cyprus continues to attract business and candidates from all over the world. The job market is really beginning to reflect this," Donna continues, "At GRS, 40 per cent of our candidates come from countries other than Cyprus, a testimony to just how international the island's business has become." For current job opportunities available at GRS please visit their website www.grsrecruitment.com.

The Professional: 3 recommended places to live



Nicosia
Cyprus's capital and largest city

Paphos
Has a large tourism industry with a commercial area

Limassol
A lot of new infrastructure and development planned.


Where: Kato Paphos, Paphos
Price: from €80,000 (£68K)
Apartments on an upmarket resort with large pool, pool bar, Jacuzzi and gym facilities for exclusive use by the residents. Close to all the action of Paphos for professionals who like a night out.
www.hardyestatescyprus.com


The Retiree
"We have many enquiries from people looking to spend their retirement in Cyprus," says Andrew Creswell from cypruspropertydreams.com.

"Cyprus often tops the list for best destinations to retire to for many reasons. It has a warm climate benefiting from southern Mediterranean sun. There is a good healthcare system in place, as well as some favourable taxation policies."
The financial benefits for expats living permanently in Cyprus include the preferential tax rate on pensions. Jeremy Fram, director at Expatriate Financial Advice (www.expatriatefinancialadvice.com), comments: "The income of any individual from a 'foreign pension', i.e. a UK pension fund, which exceeds €3,420, is taxed in Cyprus at the flat rate of five per cent. You can decide to pay income tax at standard Cyprus rates, which generously offer 0 per cent taxation up to €19,500, but this will obviously be dependent upon your annual payments from your pension fund. The option to be taxed at five per cent or to be taxed at the standard rates can be decided each year. Due to the double taxation treaty with the UK, it will allow the retiree resident in Cyprus to only pay tax on the pension received at five per cent instead of a higher rate in their home country. For people that have built up retirement 'pots' from company or personal pension schemes, I would strongly advise that they talk to an offshore independent financial adviser in the country that they are retiring to before making any decisions."


The Retiree: 3 recommended places to live



Peyia Village
Great expat community, restaurants, bars and shops, close to Paphos

Oroklini
Popular with expats and close to Larnaca

Polis
Shops, restaurants and bars in a beautiful location.


Where: Peyia, Paphos
Price: €399,000 (£341K)
Close to the coast road in the tranquil Sea Caves area of Peyia, this three-bedroom villa has a mature garden to keep you busy in your retirement and a lovely pool for the grandchildren to splash about in.
www.ceriseconsulting.com


Case Study

"We couldn't wait to relocate to our Paphos home"

Max and Rhian Ellis moved to Cyprus in 2007, 13 years after they began holidaying there.

Why did you move to Cyprus?
We already owned an apartment there and had always planned on moving to Cyprus to start our own property management company. We hadn't anticipated relocating as soon as we did, but colleagues in Cyprus saying "If you're going to do it then do it now," made up our minds for us. Once the decision was made the rest was surprisingly easy. We even shipped a car over to save on the expense of buying one here. We now run Rhimax Property Management (www.propertymanagementcyprus.co.uk).

How easy was it to relocate?
Owning an apartment in Paphos and holidaying in Cyprus for 13 years, with the added benefit of Cyprus joining the EU, made our relocation a lot simpler. Before relocating, spend time looking for the right area, and property, to live in, deciding whether to buy or rent and what you're going to do when you arrive.
Immigration is simpler now, but if you are planning to stay and work you have to register with the tax office and social insurance. Sometimes this was more complicated than it should have been, mainly through not knowing the system and needing forms translated into English. There are many people here who offer a service for a small fee to help people through all of this.

How does life in Cyprus and the UK compare?
Shopping in Cyprus differs depending on where you are. Paphos has everything you need from furniture shops to trendy clothes shops but can be more expensive. Nicosia is only 90 minutes away and there are huge shopping malls, as in the UK, and an Ikea – well worth a trip or two. The UK is cheaper for clothes, food, furniture and general shopping but by shopping around in Cyprus you can do well. If you buy the local produce you can food shop relatively cheaply.
Healthcare in Cyprus is very good but you need to know the system. The EHIC should work here until you go to immigration to get your residency permit. You will need private medical insurance to cover any health or emergency problems once you are a resident unless you can afford to pay any charges.

Would you recommend life in Cyprus to others thinking of relocating?
We came to Cyprus with open eyes and were prepared to move back if things did not work out. Although we have not looked back and the pluses far outweigh the minuses, Cyprus is not for everybody.
As with any country you do have to adapt and respect the local culture and traditions.

Words: Rowena Salt