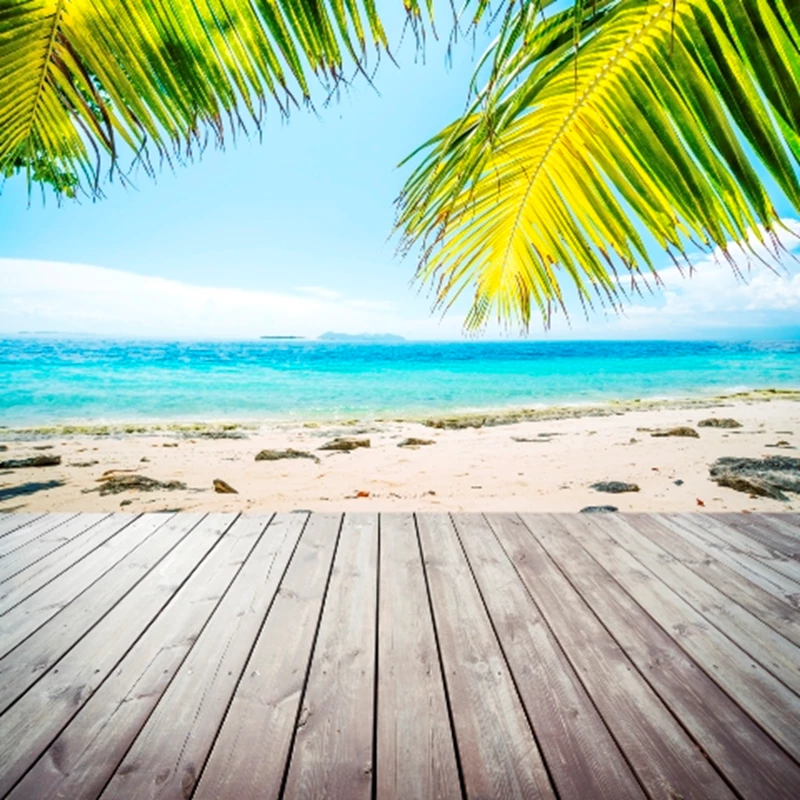 The Algarve needs little introduction as a holiday hot spot but as a place for permanent living or a peaceful retreat, its coastal towns can be too hectic for some Brits, especially in the summer months.

So it's not surprising that in recent years, pockets of British homeowners have sprung up inland from the beach resorts. Two such areas that stand out are in and around Monchique, 20 minutes north of Portimão in the western Algarve, and in and around Santa Bárbara (de Nexe), just north of Faro a little east of the centre.

"These two unsung secrets of the Algarve are set a little way from the coast and consistently attracting interest," says Trevor Brewer of Surrey-based Carnival Investment Properties (www.carnivalproperties.co.uk), which sells in both. "Properties here have fabulous views and come at a fraction of the cost of locations such as Vale do Lobo or Quinta do Lago."

As a guide, expect to pay from €350K (£299K) for a four-bedroom villa in either Monchique or Santa Bárbara, while there are also larger luxury properties available for in excess of £1million. To find out more about the appeal of Monchique and Santa Bárbara we meet some of the British homeowners in each.

Case Study #1 – Monchique
Glyn and Rose Jones live with their daughters, 8-year-old Natasha and 6-year-old Angelina, in a manor house in the foothills of the Monchique mountains.

Our home is the five-bedroom Caldas Manor in Caldas de Monchique, a spa village a few kilometres below Monchique town. Caldas has been renowned since Roman times for its curative thermal spring waters and being situated in a ravine means it has its own microclimate.

Our village includes a post office, village square with restaurant on it, bar, shop and spa hotel. There are some beautiful walks in the area. Monchique, five minutes away, has all the amenities you could need including schools, sports centre, hospital and plenty of restaurants serving, amongst other things, the famous piri-piri chicken!

Our property was built in 1938, but the interior has since been completely rebuilt. We bought it after getting to know the previous (British) owners when I (Glyn) redecorated it – I started a painting and decoration company in 1990 and have worked all over the Algarve. In 2001, a few years after working at the property, the owners had to put the house on the market for health reasons and they called me and gave me first offer to buy it – so I did!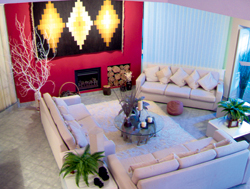 The property sits in a walled garden of subtropical plants and orange, tangerine, lemon, fig and avocado trees. It's set back from the main village square and enjoys spectacular views over the village and surrounding mountainside. Features include solar and electric water heating, wood-fired central heating, two wood-burning fires, a satellite digital TV system and broadband Internet. And the mains water that feeds our house and pool comes from the village spa!

I'm originally from near Orpington in Kent and moved to Portugal in 1988 with my parents when my father retired early, due to illness, and moved the whole family to the Algarve.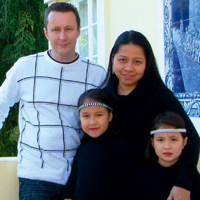 When we first moved to Portugal we all lived on the coast in Carvoeiro but a year later I moved out of my parents' home and bought a small property in Alcantarilha. After a while we realised that the Algarve had a lot more to offer than just beautiful beaches and we made many trips inland to places like Silves, Alte and – our favourite – Monchique. My wife and I now want to downsize and free up some money to have a better lifestyle, so we're selling the house (www.casaraobonito.com). We plan to stay in Monchique – we feel there is no other place where we would want to live."


Case Study #2 - Santa Bárbara de Nexe
Retired police officers Phil and Jan Garner are just waiting to sell their home in Derbyshire before they can move to Santa Bárbara, where they own a villa.



Our house is in private spot on a hillside, approximately three miles from Santa Bárbara de Nexe and a 20-minute drive from Faro airport. The swimming pool is at the front of the house and from the pool terrace we have views of the sea and Rio de Formosa marine nature reserve.

Although we are inland, it is only a short drive to beautiful beaches. We often take a short ferry ride over to the islands on the outer edge of the nature reserve where there are fabulous beaches on the Atlantic coast and quaint villages with no motor vehicles and with great places to eat. If we want to go to a tourist area, we can, but we find that just five miles back from the coast, we encounter local prices instead of tourist prices and feel that we are living in a normal community.

Inside our house, the living part of the house is open-plan with a large living/dining room and an arch into the kitchen. A large conservatory stretches the full length of the living room and overlooks the pool terrace at the front – this is a lovely place to sit, especially in the short winter months when it is not quite warm enough to be outside. There are four bedrooms, one of which has an en-suite shower room and there is also a family shower room.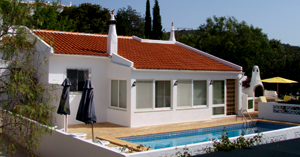 We bought the house in April 2005 and at that time, as we were both still working, it has been a holiday home. However, the long-term plan has always been to live there permanently after our retirement. So now we are just waiting to sell our house in the UK and then we'll move to Santa Bárbara, where we have found a another property – we plan to sell our current villa so we can upsize. Once in Portugal, we intend to take on full residency.

We used to do a lot of touring all over Europe, first with a caravan and later on a motorbike. When we first thought about buying a property abroad we looked at different areas of France, Italy and Spain. Although there were some fabulous places to consider, once we visited Portugal, we loved it. Phil's brother and his wife live in the Algarve and we visited them several times and felt that they had chosen the best spot.

Although Portugal wasn't the cheapest place to buy a holiday home, we thought the area, the people and everything about the place was more special than more popular places we had seen.

Travelling to Portugal by air, we fly from East Midlands to Faro. However, we do drive over when we visit for longer periods. We take the overnight ferry from Portsmouth or Plymouth to Bilbao or Santander in northern Spain and drive through Portugal, or take the Channel Tunnel route and drive through France and Spain – we've done both routes on the motorbike on a number of occasions.

This year we plan to sail our 34-foot yacht from Portsmouth down to Vilamoura Marina, where we intend to keep her – it's only a 25-minute drive from the house. The Garners property is on the market for €395K (£338K) through Carnival Investment Properties.

Case Study #3 – Monchique
For Dylan and Yvonne Slough, from Winslow in Buckinghamshire, home is a farmhouse with a large chunk of land in the Monchique countryside.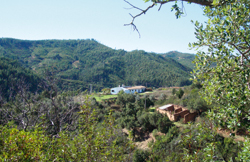 We bought our property – a hamlet comprising a farmhouse and five ruins, deep in the countryside and 15 minutes from Monchique – as a second home, but in 2005 we moved here permanently. Dylan is now involved at the new Portimao racetrack, providing technical support on track days, while I (Yvonne) supply bespoke wedding cakes.

Our property covers around ten hectares of land, which features olive, eucalyptus, pomegranate, apple, pear and orange trees. We live in the farmhouse, which has three bedrooms and is in a secluded spot on top of a hill, so has lovely views.

I had been visiting the Eastern Algarve for over 20 years before we bought here.When we did decide to buy a holiday home, the Algarve was our number one choice. But after exploring the different areas we both fell in love with Monchique because it was different, unspoilt and very green. It didn't have the tourist influx that the coastal
towns had.

We can still visit the coastal areas – the west coast beaches are just 20 minutes away – and then go home and enjoy the views and the local wildlife, which includes boar, eagles and wild cats!

We socialise with both Portuguese and Brits in the area. The language is difficult but you can get free lessons. We find the Portuguese in our area helpful and you can learn a lot from the older generation. It's good to chat with your "home folk" though, to compare notes and catch up!

We had planned to build a contemporary, eco-friendly house that brings "the outside in" – and Monchique offers that possibility with its views, countryside, privacy and, of course, weather. We already have approved plans to build a house, which we've dubbed The Tree House, on the site of one of the ruins. However, we are now selling our property, either as one package, for €1.4 (£1.2)million or individually (see box).
For anyone buying or building here, be aware that most cameras (councils) have different regulations, so an outsider might not know what can or cannot be done.

Don't assume you can build whatever you like! Monchique is very strict and has a lot of protected areas, unlike the coast where often houses are squeezed in all over!

Find out what you can and can't do before you buy, especially if you are planning to rebuild a property.


How the Sloughs' property is divided up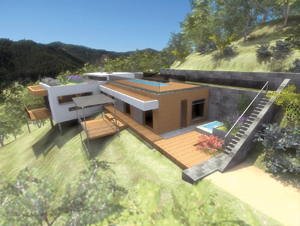 Plot 1 Three-bedroom farmhouse on
a 3,000-sq-m south-facing plot. Connected to mains power, bottled gas, water from a registered borehole.
Price: €375,000 (£321K)
Plot 2 Ruin with borehole on 7,600-sq-m south-facing plot.
Price: €200K (£171K).
Plot 3 Ruin with plans and building project approved (The Tree House, left). The 55,880-sq-m south-east-facing plot includes a spring and dam.
Price: €375K (£321K).
Plot 4 Ruin on 7,200-sq-m south-facing plot with a water mine.
Price: €150K (£128K).
Plot 5 Ruin on an 8,560-sq-m west-facing plot. Price €125K (£107K).
Plot 6 Ruin on a 13,240-sq-m west-facing plot with natural spring and large section planted with eucalyptus.
Price: €200K (£171K).

Case Study #4 - Santa Bárbara de Nexe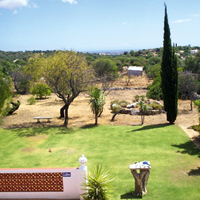 The Fruish family, from Manchester, live in Santa Bárbara with their two children, aged 12 and 10. Bill works in sales while Barbara is a teacher.

Our property, which we bought in 2006, is a mile from the centre of Santa Bárbara and has great mountain views. It consists of two houses – we live in one and the other is for friends and family to stay in.

We live in the two-bedroom, two-bathroom villa all on one level and with a roof terrace and large walled garden, which includes a pool and putting green in the front. Then there is the cottage – a quirky converted farm building, small but perfectly formed, with its two bedrooms and two bathrooms, sea views and garden area, which is big enough for an additional pool.

Both properties offer peace and quiet but are still very close to all the amenities.The property has great access to Loulé, Faro and São Brás and all the motorway links, but the immediate area is so peaceful and quiet. You can look out towards the sea and almost forget about the outside world.

We found Santa Bárbara by chance when we rented a villa here – and fell in love with the place. When we first moved here we rented for two years before finding the right property.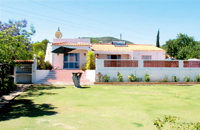 As our children attend the local schools, we are known well within the Portuguese community, but mix with other Brits too, who form quite a large percentage of the local population. That said, there are many nationalities in Santa Bárbara – it is truly a multinational melting pot, which just adds to its character.

The infrastructure in this area is fantastic, better than on the coast. Some of the country roads are not always brilliant but I don't have to be anywhere in a hurry so it's not really a concern. My only tip is to make sure you build property tax into your budget before you start looking at properties."

On the market in Inland Algarve





Where: Monchique
Price: €1.595m (£1.363m)
Villa Periquita is a luxury 4-bedroom home with an infinity pool and mature gardens.
www.algarvevilla-monchique.net






Where: Santa Bárbara de Nexe
Price: €280,000 (£239K)
3-bedroom villa on a large rural plot and with a private pool.
www.portugalvillasandapartments.net
Words: Richard Way