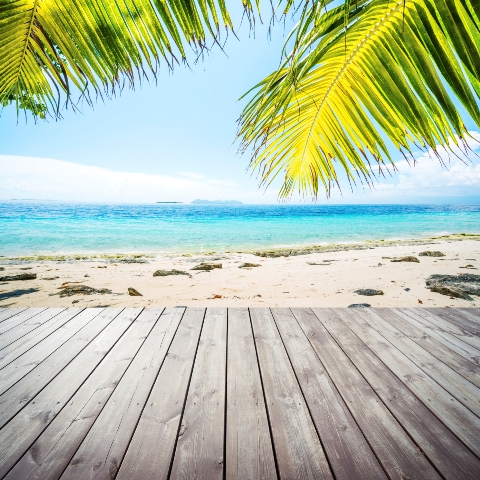 In 2000 Kate and Phill Lewis left Wiltshire to set up a gîte business in France. Six years later they migrated over the border to Germany, where they set up a guesthouse in the Black Forest. Kate takes up the story...

We own and run the Grunenberg guesthouse in Menzenschwand, a pretty spa town about 40 kilometres from Freiburg
We've built up the business from scratch since opening in June 2006. The property had been run as a guesthouse in the 1960s but had been empty for years when we bought it in January 2006. When we moved in we had lots of work to do on the property - to give you an idea, there were just two bathrooms serving 25 bedrooms!

The idea of buying a guesthouse in Germany grew out of our experiences in France, where we transformed a series of derelict buildings and a disused goat farm into three gîtes, a chambre d'hote and small campsite.
When we decided to look for a larger business we couldn't see it working financially under the French tax system, plus we were concerned about the competition from other Brits. That's when we considered Germany.
Phill, previously a production manager while I had been an HR manager, had worked near Baden-Baden and we knew the area from holidays, so we decided to look at hospitality businesses in the Black Forest. We started by looking at property in the north of the Forest but soon recognised the business potential of being on the ski slopes.

Accommodation at the Grunenberg includes nine bedrooms - a mix of doubles, twins and family suites - available on a bed and breakfast basis and three self-catering studio apartments.
We have a guest sitting room, breakfast room, large hall, office and linen room. There is also a self contained one-bedroom apartment, currently occupied by my parents, and our own one-bedroom apartment. The property includes 5,900 square metres of land, a large cellar, parking area and four garages.

The property has some historic significance and is an important landmark in the village.
It was the home of the sister of the famous Winterhalter artist brothers, whose family home is at the end of our driveway. The Winterhalter brothers were favourites of Queen Victoria and painted most of Europe's royal families. There is a museum in the village dedicated to them.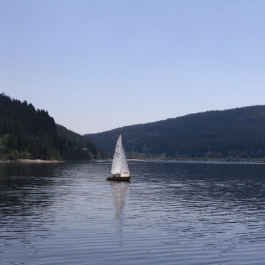 Our guests come from all over the world - the UK, Australia, America, Holland, Taiwan, China, Russia and Israel.
We get lots of German and Swiss weekenders too and being just four hours from Milan means that in the summer we have lots of Italian families coming to escape the heat of the city. We have a website that generates leads but we also do print advertising with regular adverts in selected publications. And each year we target a different sector of tourism, such as birdwatching, walking or sailing. We also work with two specialist travel companies who send groups to us. We're able to offer all our guests a free public transport pass that is sponsored by the local tourist office - this helps bring in lots of walkers and hikers during the summer months.

Running a business of this size is so much easier here in Germany than in France and we have had no problems at all.
Phill speaks German reasonably well and I can manage the basics. The business registration and taxation system is easy to understand and we only pay income tax and health insurance contributions based on our actual earnings. We have made lots of friends in the village so there is always someone we can ask if we don't understand something.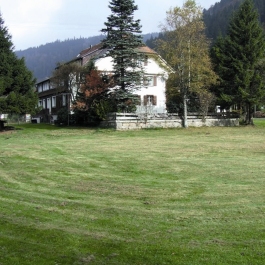 If you've never visited Germany the Black Forest will challenge your preconceptions - it's not all sauerkraut and sausages!
The people are friendly, the air is clear, there is no crime, no litter, the food is fantastic, the health care is second to none (we never wait for anything) and the infrastructure superb. Germany has a stable housing market and affordable property. The Black Forest has great transport links - we can be in Strasbourg in the Alsace region of France and Basel or Zurich in Switzerland in about an hour, Austria is around two hours away and Italy four hours. All of these things are helping bring more British people here. Of course the spectacular landscape helps too.

We are reluctantly selling the business because Phill has been very sick and has been advised to retire by our doctor.
We're selling the business for €500,000, with all fixtures, fittings, forward bookings and the website. Our plan is to find a small house somewhere nearby and stay in the Forest - we just can't imagine living anywhere else!