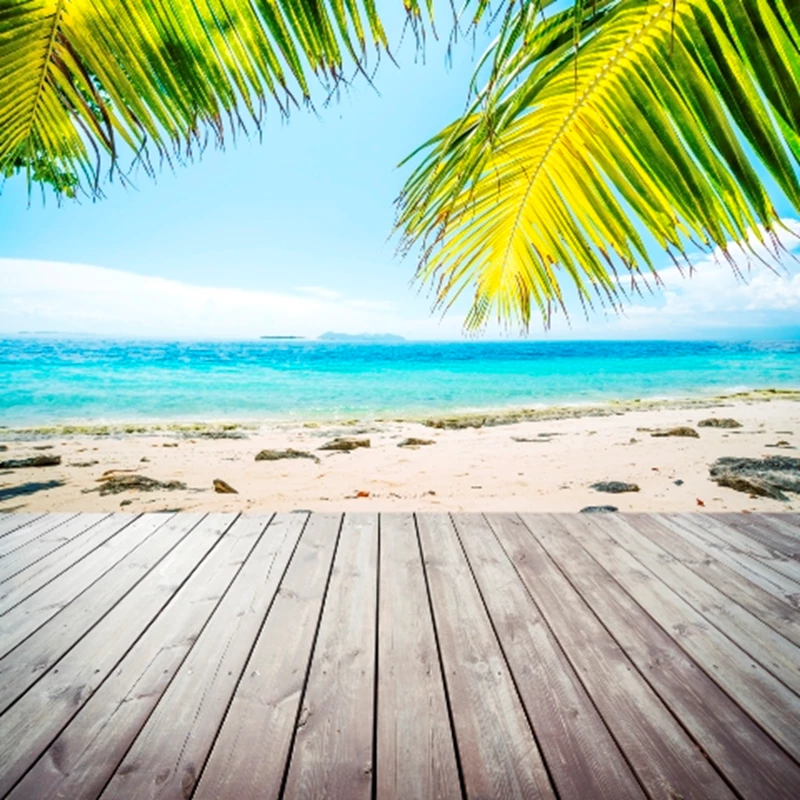 Paphos: the past
Pygmalion was a sculptor from Cyprus who carved a statue of a maiden so beautiful that he fell in love with it. Aphrodite brought the statue to life and named her Galatea. Pygmalion married Galatea and they named their first-born son Paphos. And he founded the town.
The British arrive
The British claimed Cyprus from 300 years of Turkish rule in 1878, as a handy stop-off on the way to the Suez Canal. In 1925 it became a crown colony and the British spent much of their time keeping the Greeks and Turks separate, losing 371 servicemen killed between 1956 and 1959. In 1960 the Republic of Cyprus was formed.
The British come back again
Close ties remained between Cyprus and the UK, and out of southern Cyprus's 790,000 population, 65,000 are British, 10,000 of whom have pensions paid there. In the mid-2000s, 5,000 British citizens were making Cyprus their long-term home each year, but that's slowed to under a thousand now, due to the recession and unfavourable exchange rate. Being so close to the Middle East yet feeling safe, married men on 'bachelor contracts' in places like Saudi Arabia are setting up home in Cyprus and joining their wives for the weekend. Cyprus is also an attractive proposition for expats who were priced out of Dubai.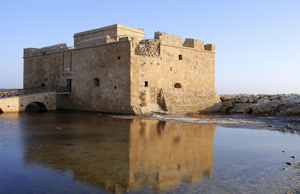 Paphos today
Paphos has a population of just under 50,000, many are from the UK. Paphos is Cyprus's busiest tourist town, with visitors drawn to the ruins, to Aphrodite's Rock and to the national parks around the town including the Akamas Peninsula and Troodos Mountains. The town is divided into the commercial centre, called Ktima, further up from the sea, and lower town around the harbour, called Kato Paphos. It's an attractive harbour, with the ancient castle and lined by cafes overlooking the pleasure boats. It has a low crime rate and the cleanest beaches in Europe.
Climate
Long sweltering summers with temperatures in the low 30s ºCelsius, very little rain, and occasional heatwaves. In recent years there have been droughts, but generally from November to February there are regular drenchings and occasional snow in the interior.
Healthcare
Paphos has a modern-ish general hospital three kilometres outside of town at Anavargas.
What sort of work is there?
The main sources of employment for immigrating Brits will be in tourism – there were 1.2 million visits from British tourists in 2006. Also, property management and property sales. For professionals such as teachers and medical workers, English is so widely spoken that skills should be easily transferable. As an EU member state British people are entitled to live and work in Cyprus indefinitely.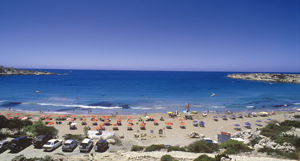 What to do for fun?
Restaurants: Goose Fat and Garlic is a popular but classy restaurant serving modern interpretations of British classics, as well as a Sunday roast. Gina's Place is a delicatessen that serves snacks. For fish, try one of the harbourside eateries and for a traditional meze, best head to a cosy inland taverna.
Beach: Coral Bay just north of Paphos town is a popular spot.
Golf: Courses include Minthis Hills (formerly Tsada Golf Club), an eco-friendly boutique resort being developed by Pafilia, Aphrodite Hills and neighbouring Secret Valley – both with a range of properties available.
Paphos property market
Reality hit in autumn 2008 – after years of strong growth. With 70 per cent of foreign buyers being Brits, the recession and poor exchange rate meant property sales in Cyprus dropped by three quarters between 2008 and 2009. The average price fell by more than two per cent in the first quarter of 2009, to an average of €187K (£164K), and has continued to fall but there is evidence of a bottoming out. Average price of land: €150 (£132) per square metre, or 15 cents per square of this size.

I run my own deli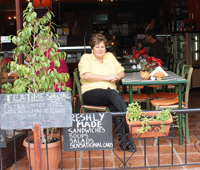 Gina Ghillyer, owner of deli/bistro 'Gina's Place', www.ginasplacecyprus.com I originally came to Paphos to buy a property to rent out, but in 2000 I saw a market opportunity for quality food and drink. Initially it was difficult to set up a business as a single woman – you needed your husband's signature on documents, and then when I explained there was no husband I had to fend off advances. It was all good fun though! As soon as I opened the shop I had business: people thought they'd died and gone to heaven, because we were like a mini-Harrods.
It's not focused just at the Brits though, which is fortunate with the value of the pound falling. Cyprus is a wonderful place for a woman on her own. I have lots of friends whose husbands work in the Middle East – they stay here and all meet at the shop. I love getting people together. You can do anything here - you don't have to feel limited by what you did in the UK. You just roll your sleeves up and get on with it.
It's our second home
Keith and Anne Grima from the Midlands, owners of a holiday home We bought off-plan from a local developer in 2005 and took possession two years ago. We have a two-bedroom townhouse near Polis, across the Akamas Peninsula from Paphos where it's a bit less built up. We come out here for about six weeks at a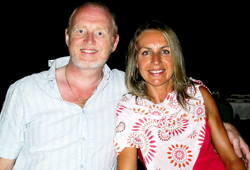 time and our big thing is walking – we love the wildlife, and the beaches and scenery.
The people have been very welcoming. They had a kite-flying festival soon after we arrived, on the Monday before Lent, and people sort of adopted us, sharing their food, showing us how to fl y the kites. We considered lots of places before buying here but felt that Cyprus was a nice, comfortable choice. It's quite similar to Britain in many ways – English is spoken and we understand the legal system. Also, it's easy to reach from our home in Sutton Coldfield via Cyprus Airways from Birmingham. They're not always on time, but that doesn't seem to matter!
Words: Christopher Nye