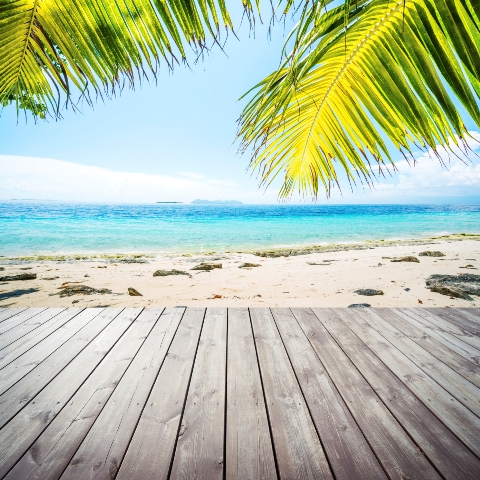 Okay, where did that last year go? The past 12 months have flown by for me. It's that time of year again folks, where we are all sitting here making our New Year's resolutions.
I always tend to write mine in the back of my new diary and make a mental note to refer to them to make sure I'm keeping them. They always inevitably contain things such as lose weight, stop drinking wine every night of the week, eat less chocolate and be more organised/less stressed and to write in the aforementioned diary every night.
I then keep up the diary writing for about four days then shove it in the back of the drawer where it languishes until I find it again at the end of the year, whilst drinking wine and eating chocolate at exactly the same weight I was at the beginning of the year.
Sound familiar? We're not very good at keeping our resolutions are we? So if you have been threatening to make 2011 your year to finally take the plunge and invest abroad, don't get to 2012 and realise you still haven't done it. Take a deep breath, take the plunge and do it. Ironically, now is such a fantastic time to pick up a bargain.
Everywhere you look at the moment it's doom and gloom regarding property news both here and abroad. However because of the global recession, and let's face it countries like the USA have had it far worse than we have, property prices are better now than they have been for as long as I can remember. During what I refer to as the gold rush years (the early noughties), us Brits couldn't buy property quickly enough. Developers could charge what they liked and we would buy without question.
Now as we end the noughties things are very different. Overseas property markets have had difficult two years, the silver lining to this cloud is there are now some cracking bargains to be had as long as your resolution to buy is for the right reason. When I say the right reason I mean you have to really want to buy somewhere to enjoy without wanting to make a vast profit or wanting to become the Donald Trump of Bulgaria.
Now is not the time to play foreign Monopoly. Where buyers have had problems, nine times out of ten it's because they didn't follow simple rules. The number one rule is making sure you can afford it. It's not just the initial purchase price you have to cough up, there's the additional ten per cent on top for all you legal fees and taxes, your yearly running costs (you don't want to go out for a lovely summer break to find the authorities have cut your gas off), and what I call the rainy day fund, money to set aside for those unforeseen things that you quite literally don't envisage happening until they actually do.
The other piece of advice is don't be afraid to go in with an offer. You'd be amazed at what developers and private vendors are accepting at the moment – people are desperate to sell. I always think a good way to gauge what to offer is to talk to the agent and find out the circumstances behind the sale, how long has it been on the market? Why are they selling? The more information you have, the easier it is to barter.
As to where to buy, the only advice I would give you is buy in a country you actually like and want to visit (sounds crazy I know but you'd be amazed at the amount of people who buy in countries they don't particularly like purely because they think they can make money there).
A Place in the Sun magazine had a fantastic article last month with the Ten best places to buy in 2011 – let that be your starting point. Attack it with gusto and be careful and cautious and who knows, this time next year, your trousers maybe a little tight and your diary will be shoved to the back of the drawer along with your exercise book but you might, just might, own your very own place in the sun!