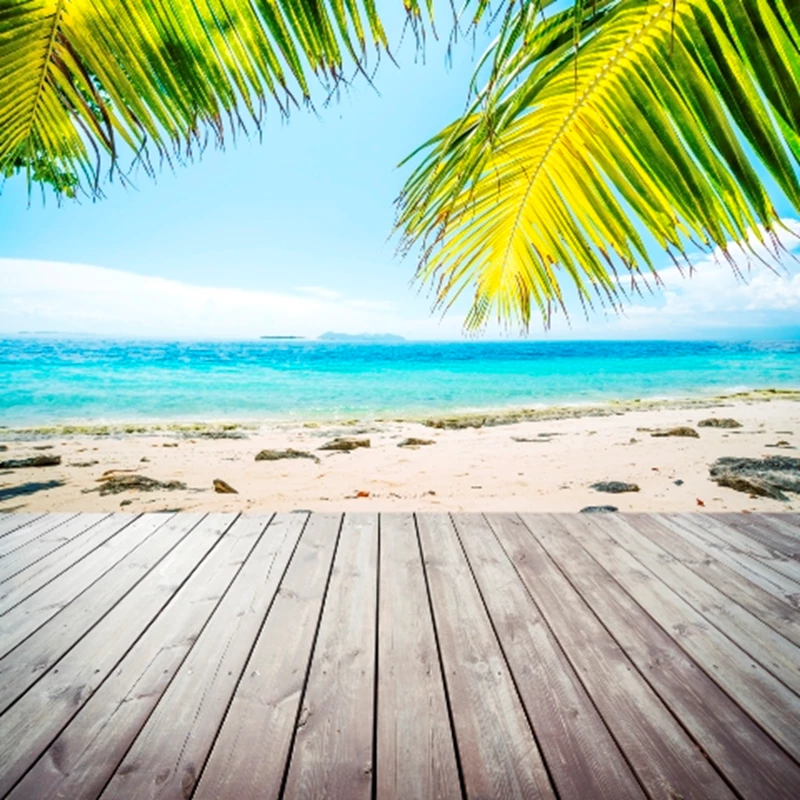 The Canaries form an archipelago of seven volcanic islands located off the north-western coast of Africa in the Atlantic Ocean. With their distinctive black rock mountains and grey sand beaches, they can appear as barren as a lunar landscape to the casual observer. But the popular holiday destinations of Tenerife, Lanzarote, Fuerteventura and Gran Canaria lie to the east of the smaller and lesser-known islands of La Gomera, La Palma and the scuba-diving paradise of El Hierro have an awful lot to offer a potential property buyer.
With average year-round temperatures of 22' and the blistering heat of July and August tempered by the Atlantic breeze, the Canaries have been a long-time favourite destination for Europeans looking for reliable weather making them an ideal spot for a holiday home with good rental income potential.
The process of purchasing property in these Spanish isles is essentially straight-forward, although foreigners buying in the Canaries will need to first obtain a fiscal number (numero de identificacion de extranjeros) and the services of a lawyer who speaks both Spanish and English.
There is a proliferation of agents in all the main towns on each island and once you've found your dream pad, you will need to pay a small reservation fee - whilst your lawyer carries out the necessary legal checks - after which you will sign a contract and pay your deposit (usually around 10% of the purchase price) before paying the balance (resale property) or the first of your agreed staged payments (off-plan). At this point the taxes and fees (usually around 10-14% of the purchase price) are payable and the property is registered at the Land Registry.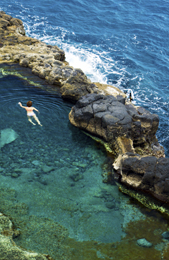 Other costs to take into consideration are legal costs, generally between 1 and 2%, IVA (Spain's equivalent of VAT) at around 7%, plus notary and registration fees of around 1% of the purchase price. Stamp duty of 0.5–1% is payable on a new property or around 7% on a resale and if the property is within a complex, make sure you check the maintenance charges payable for costs such as swimming pool and garden upkeep.
Buying Spanish property with a mortgage
If you need a mortgage to buy your overseas property, there are two obvious routes to financing your property purchase in the Canaries. If you own your UK residence outright, a straightforward solution would be to consider remortgaging this. Alternatively several UK mortgage providers will lend funds of up to 80% of the purchase price over a typical 15-year term.
The other option available to you is to arrange a mortgage on your Spanish property through a Spanish lender. This route may incur higher set-up costs (sometimes as much as 3 – 4% of the amount borrowed) and that Spanish lenders will generally only consider lending up to 35% of your borrower's income, as is the case in much of Western Europe.
Finally, Euro mortgages are available although caution should be exercised with these given the volatility of the currency markets which could mean you are locked into a mortgage that could suddenly become far more expensive than you originally planned. As with any major purchase in life, shop around and take professional advice before deciding with route works best for you.
Tax
In Spain, taxes are levied by three tiers of government: central government, autonomous regional governments and local municipalities. The Spanish tax system is notoriously complex, and the services of a specialist professional, such as Peter Esders at Chebsey & Co Solicitors (chebsey.com), are strongly recommended. Broadly speaking, non-residents are taxed on their Spanish-income i.e. rental, business or interest earned on funds in a Spanish bank. If you use the property exclusively for your own personal use and have no other source of taxable income in Spain you'll pay 'imputed income tax', which is calculated on the property's rateable value. Despite not earning a direct income from the property, the Spanish authorities argue that you will benefit from owning it, and are therefore taxed accordingly.
In addition, non-residents are liable for a further tax on their Spanish assets, including property, meaning that assets such as property need to be disposed of at a profit. Finally you need to pay a small local tax used to fund local services. This is dependent on property type and location and therefore can be anywhere between €100 - €3.000 per year so its advisable to check this rate when considering your purchase.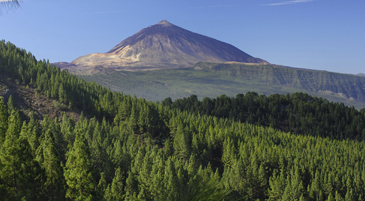 With scheduled flights to Tenerife South Airport from Gatwick, Birmingham, Luton and Manchester and chartered flights from Gatwick, the southern part of the largest Canary Island makes an easily accessible place to own a home abroad.
Twenty minutes drive from the airport is San Eugenio Bajo is a family-friendly area on the edge Playa de las Américas – close to the hedonistic night spots there without being in the thick of things. It has its own selection of bars and restaurants, water sports and a marina for fishing trips and pleasure excursions. Beaches within walking distance include Playa la Pinta beach in Puerto Colon and Fañabe beach. Property in this area has good income potential due to the long rental season. Sunway Tenerife have a selection of studios and apartments starting from €125.000.
Further up the coast, the popular area of Adeje stretches from the resort of Playa Fanabe with its golden beaches through the pretty fishing village of Caleta and north to Playa Paraiso a new development of low-rise town houses and four high-rise buildings offering apartments at value prices. There's a lively little area for nightlife and both safe and more rugged beaches nearby. Apartments here start at around €50.000 but houses will set you back €300.000.
Granadilla (de Abona) is a traditional pretty town around ten kilometres inland of the (southern) airport, lined with pine trees and suited to second homeowners who prefer tranquil holidays in an authentic Canarian environment. There are many locally organised activities for residents, including walking clubs and small festivals with live music. It has a selection of local shops for the essentials, and a choice of restaurants and bars. Given its inland location, your money goes further here than in the coastal hot spots meaning €250.000 will get you a two-bed, two-bath house with a small pool and mountain views.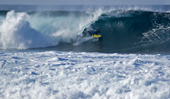 With regular flights to Arrecife from Manchester, Birmingham Luton and Gatwick and a mere 37 miles from one end to the other, almost anywhere in Lanzarote becomes an easy trip for the holiday-homer.
The well-known Puerto del Carmen is the islands oldest resort, starting around a fishing harbour and stretching along the coast, making most property is only a short walk from one of the great beaches on the southern coast of the island. A good range of options is available here from studios and small apartments priced from €75.000 new-build villas from around €220.000.
Costa Teguise is an obvious choice for those wanting to make the most of the islands nightlife, with one-bedroom apartments starting at around £50,000 on developments such as Los Molinos and Tuscan Apartments, marketed by Eric Rodrigeuz Properties.
The quieter but more expensive resort of Playa Blanca at the southern tip of the island, is a thirty minute drive from the airport and home to a raft of four and five star hotels. There are a good choice of restaurants and beaches, with the well-known Papgayo beach a short drive away watersports and diving options on offer in the town. Expect to pay upwards of €180.000 for a decent two-bedroom apartment.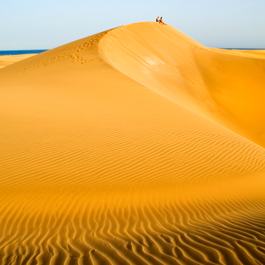 Las Palmas is the capital of Gran Canaria and the biggest city in the Canary Islands. It's a thriving busy metropolis and an important trading hub for both this island and its neighbours. With a population of almost 400,000 and several suburbs stretching to the city limits, there is a wide variety of property options on offer. City apartments start from €65.000 for one bedroom or €100.000 for two, whilst more spacious villas with a garden and pool can be found for £400.000.
The mega-resort of Maspalomas on the southern tip of the island is famous for its rolling sand dunes and its unrivalled beaches. The local government has exercised restraint on development in recent years and as such the area has seen a resurgence of its flora and fauna, the murky waters of the lagoon are once again home to several varieties of fish and bird life.
Puerto de las Nieves ('The Port of the Snows') in the lush green north, is the quiet harbour town that most visitors pass through on their way to or from Tenerife. It shouldn't be overlooked however and is a charming spot to own a holiday home if escaping the masses is your thing. This wilder coast of the island is well-suited to outdoor enthusiasts with diving, surfing and fishing on offer and plenty of hiking trails in the highlands surrounding the town.
Corralejo on the north coast of the island started life as a small fishing village but is now a thriving tourist resort set around a pretty harbour. There are miles of sand dunes stretching away from town, where you'll find Three double-bedroom villa with a pool at €315.000 or a two-bed apartment with a shred pool from around €99.000.
Situated off the coast of Tenerife, one of the lesser-known and smaller of the islands La Gomera is also a possible property option. Although with no international airport, you'll need to fly into Tenerife South and head for Los Christianos where a 40 minute ferry crossing takes you to this island boasting world-class scuba diving and snorkelling. As a result of the extra travel time, properties are reasonably priced here, with three-bedroom townhouses in beautiful rural settings on the market for around €190.000.