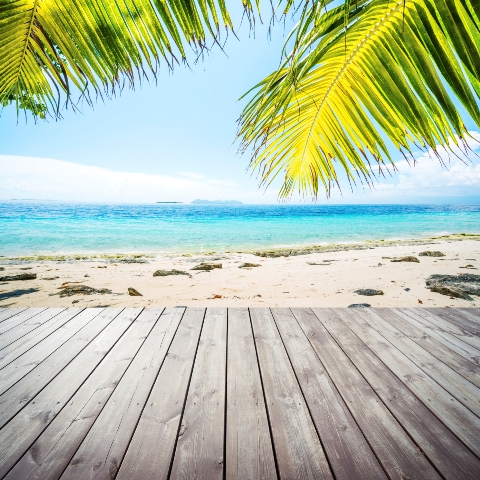 How do you find day-to-day living?
After living in Scotland for the first 23 years of my life, you can't beat having sunshine all year round. Working for the British Embassy has certainly made it easier to adjust as I keep in touch with my culture. Although Brazilians and Brits share some similarities – such as the same sense of humour – it's really important for people to learn about local customs and get to grips with the local lingo.

What typical scenarios involving resident or visiting expats do you deal with in Brazil?
We get our fair share of "customers" and provide a variety of services including assisting people to marry, helping Britons get permanent residence (by proving they are British) and we legalise a lot of documents. It's really important that you keep all your original documents safe and get copies made in case you lose the original. You also need to be aware of what we can and cannot do to help you, as sometimes people misunderstand what services are available or what changes may have taken place recently.
We also make visits to our British prisoners, many of whom have been caught trafficking drugs. Recently we've been involved with the Air France crash that happened last year, liaising with the Brazilian authorities and the victim identification teams. Every day is different!

Brazil is regarded as more exotic than your average European destination, so what sort of person is suited to life there? Would it suit someone looking for a secure, peaceful retirement?
Brazil is often described as a continent within a continent. All of Western Europe would comfortably fit into Brazil with room to spare. São Paulo state alone is about the size of Great Britain. I would say that you could easily find your ideal location in Brazil given the diversity of the country – from quiet coastal towns in the north-east like Fortaleza to the busier cities like São Paulo and Rio de Janeiro. The cost of living and excellent weather make it a perfect retirement destination. Some of Brazil's larger cities can have issues with crime, but being sensible with your belongings and the places you visit will greatly reduce the chances of falling victim to this.
A growing number of resorts are springing up in the north-east of Brazil and this is increasingly popular with expats. This area contains nine states: Alagoas, Bahia, Ceará, Maranhão, Paraíba, Pernambuco, Piauí, Rio Grande do Norte and Sergipe and one territory, the Fernando de Noronha Island.
They make up the "Golden Coast" – 3,500 kilometres of palm-fringed, sandy white beaches along the Atlantic Ocean, blessed by a continuous summer climate and only around seven hours flying time from mainland Europe.

Brazil is the "B" in the "BRIC" nations, the acronym that describes the world's four emerging powerhouse economies. Living up to this, Brazil does seem to be bucking the downward economic trend that other Western nations are experiencing. What's driving the country's growth?
Brazil has been hit less hard by the global economic crisis than many countries. It has a tightly regulated, domestically focused, cash-rich economy. Brazil has relatively little foreign debt and its banks are profitable and well capitalised.
The government also introduced a number of measures aimed at stimulating the domestic economy including tax cuts on the purchase of cars, construction materials and white goods and a large housing project aimed at constructing one million houses for low-income families. Investment has historically been low but the government's Accelerated Growth Plan (PAC), launched in January 2007, aims to rectify this by aiming at a minimum of five per cent growth each year.
In January, Dilma Rousseff will become Brazil's new president – and the first woman to lead South America's largest economy? Is the general feeling at her election one of optimism?
Yes. The choice for Dilma was based on choosing the continuation of Lula's way of governing Brazil. Lula brought with him a level of optimism – he managed to reduce the reported number of disillusioned people in Brazil from 12 to 4 per cent. Millions of people have climbed up the social ladder and the middle classes are better off now than some years ago.

How is Brazil preparing for its hosting of the FIFA World Cup in 2014 and then the Olympics in 2016? What long-term benefits is the country anticipating from staging these two events?
Brazil is determined to get it right and put on a good show. The major legacy for Brazil will be huge upgrades to the country's infrastructure and an increased importance on the global stage.
There are 12 host cities for the World Cup and most of them are getting new stadiums. The stadium in Brasilia which is competing for the opening game of the World Cup with São Paulo is already undergoing work.

One hurdle for non-resident foreign buyers in Brazil is its heavily regulated banking system and difficulty to open accounts there.Is the system likely to get more foreigner-friendly in the future?
The banking system in Brazil is actually quite advanced, but you cannot do anything in Brazil without a CPF number (Cadastro de Pessoas Físicas, which is similar to our National Insurance Card). Getting a CPF number in Brazil is a lot easier than most foreigners think.
If you are overseas, you just have to go to a Brazilian diplomatic representation in your country, such as an embassy or consulate. If you are in Brazil, you need to go to either a Banco do Brasil Agency, the Correios (post office) or Caixa Econômica Federal. I would recommend going to the Correios, as there is a better chance of avoiding queues. There you will fill in a form and pay a tax of about five Brazilian reals (£1.80). Once you have a CPF number opening a bank account is usually a piece of cake. Some UK banks are present in Brazil, so check if you have the option where you can open up an overseas account with them.

For more info visit http://ukinbrazil.fco.gov.uk, www.fco.gov.uk/travel or www.fco.gov.uk/livingabroad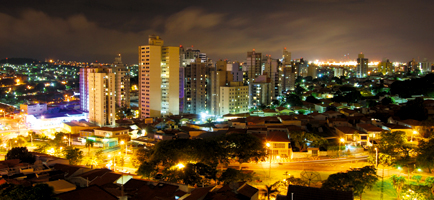 ESSENTIALS
Leading developer Arco Iris highlights the different investment opportunities available in Brazil

To understand the investment opportunities in Brazil, it is easiest to divide the property market into two sectors: residential first homes and tourist/second homes.

Considering the first, in just two years 23 million people have risen to prosperity level C (middle class), which now counts 85 million people. This middle class has a monthly income between two and ten times the official minimum wage. With insufficient first home housing stock to satisfy local demand, Brazil currently has an estimated housing deficit of a minimum of eight to ten million properties.

The middle classes are expected to purchase between one and 1.2 million units per year until 2015. With this in mind it is clear that the first residence market within Brazil's major cities is a major investment opportunity and no region has seen faster growth than the north-east.

In 2007, for the first time in 25 years, mortgages became available to Brazilians. Access to mortgage finance is fuelling consumer demand and has created the construction boom. Massive growth in this sector means that domestic mortgages are predicted to increase by up to 600 per cent by 2014. As an investor this means there is an opportunity to invest in well located property that has a well defined target market and exit strategy.

Tourist/second homes centre around the north-east where major investment is being made, notably in the cities of Natal and Fortaleza. Natal and its surrounding area will see more than $1.8billion being invested over the next five years in new hotels, resorts and infrastructure, including a new airport, which will be the largest in Latin America. The north-east is tipped as being Brazil's top property hot spot.
Interview: Richard Way