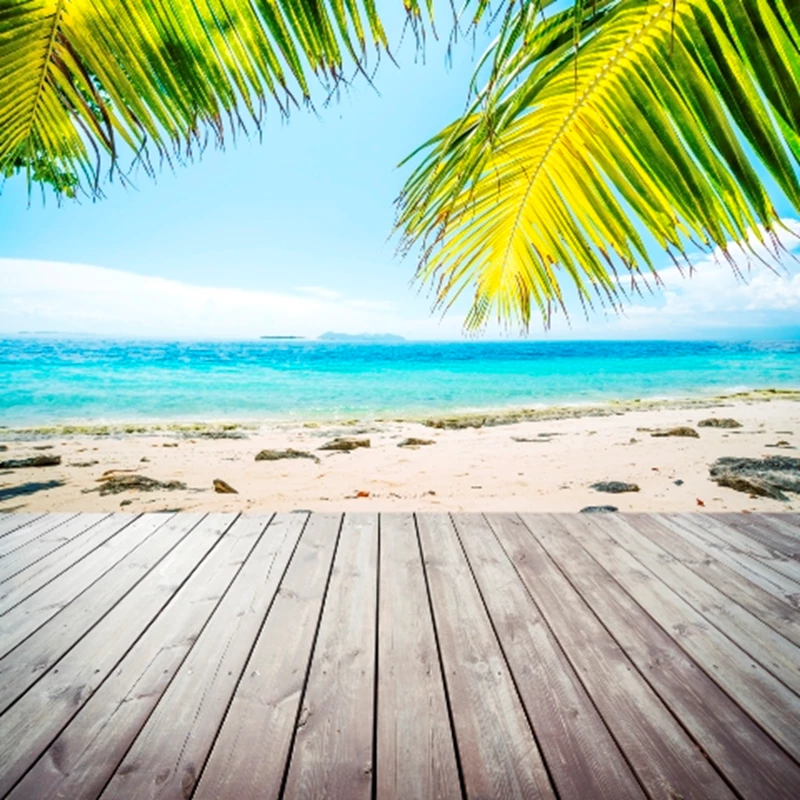 Moving abroad brings with it the logistical challenge of packing, shipping and unpacking your belongings – or organising someone to do it for you. The process starts earlier than you might think, so we've constructed a timeline indicating the key stages along the way, and meet two families who have recently been through it all.

6 weeks before
Get estimates from three removal companies – ask friends, colleagues and relatives for recommendations.
If you have a house to sell, call an estate agent and get it on the market.
Start decluttering. Determine what you can give away, throw away or sell.
If you know what town/city/country you want to live in, consider making a house or apartment-hunting trip. Use this to check on schools and explore the area.
Make sure your passport is up to date.
Make a list of everyone who needs to be notified of the move -- relatives, friends, creditors, schools, doctors, dentists, etc.
Start a file for notes, receipts and other details of your move.
Start using food that's in the freezer.
If you're flying to your new location, book your flight and arrange for the removal company or someone else to ship your car. Arrange a rental car if necessary.

5 weeks before
Select and contact a removals company.
Let the mover know how much packing you intend to do.
Arrange for a storage facility in your new town if you won't be moving into a new home right away.
Contact insurance companies to make sure your belongings are covered during the move. If not, find out what the mover covers.
Send change of address cards to the post office, etc.
Notify schools, day care, doctors, dentists and veterinarians of the move and get copies of records.
Cancel magazine subscriptions or have them forwarded to the new address.

4 weeks before
If you're doing the packing, get boxes, tape, packing paper and box markers.
Start packing. Begin with things you won't need during the next few weeks.
Necessities box: This is stuff you'll need right away in your new home -- dishes, utensils, a few pots and pans, coffee pot, can opener, towels, toilet tissue, toothbrush, etc. Make sure the box is clearly marked.
Pack a separate box of cleaning supplies.

3 weeks before
Check garage, loft and other storage areas for items that need to be packed.
Confirm with post office that it received notification of your address change.
Give away plants – some removal companies won't take them abroad.

2 weeks before
Arrange to have utilities and phone service shut off. Be aware, the removals company might need the lights on so have power cut off the day after you move. Keep phone service on through the move unless you're using a mobile. Don't cancel mobile phone service – you may need it while en route to your new home.
Arrange to have utilities and phone service on the day you arrive at your new home.
Have the car checked for a long distance move.

1 week before
Close safe-deposit box. Important papers should be kept with you for the move.
Defrost freezer and clean refrigerator.
Confirm date, payment and other arrangements with the removals company.
Pack clothes and any items you're taking with you. Leave out only the things you need up until the last minute.
Cancel newspaper subscriptions. You're almost there!

Moving out day
Make sure someone's there to supervise the removals company.
After everything is moved out, make a final inspection.
Make sure the removals company has a phone number to reach you on in your new town.
Set thermostat at proper setting.
Lock all windows and doors.
If you're leaving appliances behind, make sure they're turned off.
If the house isn't sold yet, make sure a relative and the estate agent have keys.
Let police know the house is vacant.
Pack phones and other items you may have left for the last day.
Don't forget your pets!

Moving in day!
Try and get there before the removals company.
Make sure utilities and the phone have been connected.
Take a quick walk around to make sure you remember where you want furniture placed.
It may take a couple of weeks to unpack all the boxes. Make sure the removal company puts them where they won't be in the way.
Check for damaged items.
Make sure all boxes and furniture are accounted for.
Put the kettle on or crack open the champagne!

Thanks to Bishop's Move (www.bishopsmove.com) for assistance compiling the above article
Tips for keeping your removal bill to a minimum
Nomad International, which specialises in removals to Italy and Greece, offers some advice
"The cost of the removal is dependent on three factors: the volume of goods being moved, the locations of the properties both in the UK and abroad, and whether extra services are required (export packing services, insurance etc). At Nomad, you only pay for the space you use, so reducing the volume of your consignment can result in significant cost savings. Flat-packing furniture, for example, would greatly reduce the volume. Some customers choose to do their own packing in order to save money, but we would only recommend this if the customer is very confident in their ability to pack everything very well. Also, before deciding to leave behind items, it is important to check what they cost in your new country. A typical removal charge for a family of four would be in the range of £3,000-4,000, although this can vary greatly.

www.nomad-international.com
Case Study
Notes from a Caribbean island
Married musicians Aidan Chamberlain and Caitlyn Kamminga used a removal company when they moved with their two sons from London to the Caribbean.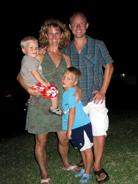 Aidan, a professional trombonist, and Caitlyn, a professional double bass player, recently landed what must be close to their dream jobs – playing in the newly formed Trinidad and Tobago Philharmonic Orchestra and teaching at the Caribbean state's university.
To help them with the logistics and paperwork that came with their move abroad, Aidan got busy searching for a removal company and contacted a few for quotes.
Says Aidan: "Bishop's Move didn't come back the cheapest but they weren't much more expensive either. However, they did get back to me with a comprehensive list of how to proceed and provided PDF files of forms needed.
"By this stage I was already experiencing the Caribbean way of business: I had a job offer but no start date, no work permit and no address! This was also likely to be the case until the last minute, therefore I needed a company that could work with my situation.
"Bishop's Move had a job on their hands. I was working in London and the Southeast as a freelance musician and my wife was working for the BBC National Orchestra of Wales in Cardiff. This meant I had stuff in my London base and in storage in Cardiff, and things were getting a bit last minute. Space on a ship had been allocated and a sail date was set."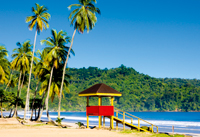 Julie Knapton, international manager at Bishop's Move, commented: "Obtaining clear and concise information on what paperwork is required can be very difficult, and if not correct, can result in costly delays both in financial terms and additional stress and worry. With our dedicated move coordinators we can ensure that our commitment to quality is maintained while providing a friendly voice at the other end of the phone that can offer up solutions to any problems the customer may run into. There aren't many situations we haven't encountered!"
Aidan adds: "We are now in a house in a rainforest valley that leads down to the Savannah – a park about the size of Regent's Park – and our two boys are enjoying going to the school down the road where they have made good friends.
"On Saturdays our oldest goes to football practice and on Sundays we all drive to the beach where lunch is always "bake and shark", the local version of fish and chips! We are setting up a new music school at a steel band "pan yard" and playing concerts all over the two islands, in schools, churches and concert halls. It has been a real life change but one that we are thoroughly enjoying."
Going "wilde" down under
In January this year the Wilde family used a removal company to help them move from Cambridge to Australia.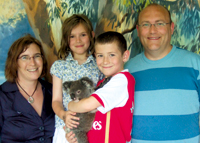 Karen and Shaun Wilde, along with their two children Chris (aged 12) and Sally (10) fell in love with Australia after a home exchange stay there in 2007.
"After our first visit we realised that the Aussie way of life would be just right for us", said Karen. "Shaun's occupation as an IT programmer was on the critical skills list in Australia too, so the decision to relocate was made even easier for us."
The dream turned to reality for the Wildes when Shaun got a job in Oz and they decided to move to Berwick in Melbourne.
"Berwick offered everything we needed. All the local amenities were right on the doorstep, as well as a great primary school for the children, a fantastic beach and the city only half an hour away".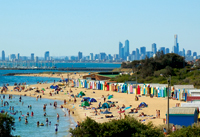 With their plans to move taking shape, Karen started to arrange for their belongings to be shipped down under.
"Everything in the house was assessed and our Crown Relocations representative was really informative with regards to what we could and couldn't take to Australia. Our house was boxed up and ready for shipping in just three days."
Andy Cox, who has worked at Crown Relocations as an export packer for more than ten years said: "Relocating is no easy task, so it's really important to be organised and get expert help where you can. Allowing plenty of time to prepare and de-clutter will make the whole process much more straightforward."
According to Crown Relocation, a typical relocation for a family of four from the UK to Australia costs £3,000-£4,000, based on a full 20-foot container. However the price will vary depending on the specific needs of the customer – no two relocations are the same so it is best to discuss your exact situation and requirements with a relocation company.