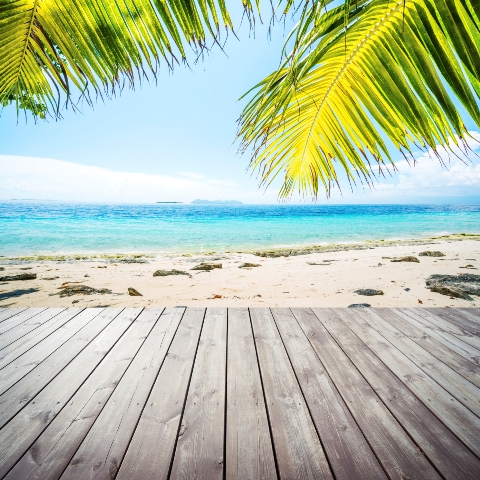 They've shown the nation properties all over the world. They've helped countless house-hunters find their dream properties abroad. Maybe watching them on A Place in the Sun or A Place in the Sun: Home or Away?, on a rainy afternoon gave you the push you needed to start looking for your home overseas.
Whether or not you're a regular viewer of the TV shows, you will most likely recognise the familiar faces of Amanda Lamb, Jonnie Irwin and Jasmine Harman. The presenters of the Channel 4 series will be appearing at A Place in the Sun Live this weekend at the NEC Birmingham to share their knowledge and experience of the overseas property market.

Take a look below to find out a little bit more about your favourite presenter, plus where and when you can see them at the show .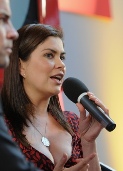 Say hello to... Amanda Lamb
A woman of many talents, Amanda has been an estate agent, model (we all remember those famous Scottish Widow ads) and successful TV presenter of several A Place in the Sun series. She even manages to find time to squeeze in a column for A Place in the Sun magazine. With a two year old baby girl, the property expert tries to enjoy the Mediterranean lifestyle as often as possible in her medieval apartment in Puglia, Southern Italy which incidentally she found whilst filming the show.

Hear about Amanda's experiences over the years presenting the hit series, plus some helpful hints and tips for house-hunters on The Main Stage on the Saturday and Sunday of the show. She will be appearing at 11.45 and 15.30 to answer interview questions and any queries visitors have, so get thinking! If you fancy a more informal chat with Amanda head to the magazine stand on Saturday and Sunday where she will be between 12.45 and 1.15pm and 2 to 2.30pm to sign magazines and give advice.

Say hello to... Jonnie Irwin
The home-leg presenter of A Place in the Sun: Home or Away? has never been very far away from the property market. With a dad as a developer, a degree in estate management and his own property and business transfer firms, Jonnie eats, sleeps and dreams property. Recently he has even found the time to sink his teeth into other property shows such as To Buy or Not to Buy, and Escape to the Country.

Say hello to... Jasmine Harman
Lucky Jasmine is fortunate enough to present the more glamorous leg of the hit series A Place in the Sun Home or Away? and has visited more than 200 destinations with the show. Starting out as a fitness instructor before being head-hunted by a luxury resort in the Algarve, she went on to become a DJ on the Algarve's Kiss FM. Not content with that, Jasmine auditioned for the Channel 4 series, and as they say, the rest is history!

Jasmine will be joining co-star Jonnie on The Main Stage at 1.15pm and 2.45pm on all three days of the show to answer interview questions and offer their advice and experience. Alternatively have a chat with the twosome between 10.45 and 11.15am and between 4 and 4.30pm when they will be at the magazine stand on all three days, signing issues of A Place in the Sun magazine and ready for any property-related questions you want to fire at them.