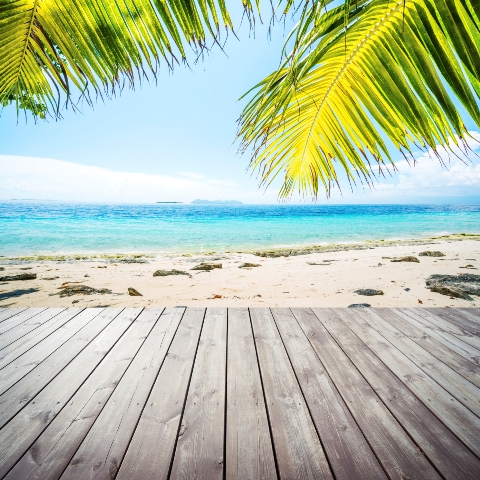 I've been in the film industry for 40 years, working with the crème de la crème, including Sir David Lean,Sir Richard Attenborough, Steven Spielberg and other iconic film producers. During my career I've travelled around the world several times and covered seven films in Africa, four in India, two in Italy and one in Germany, plus Australia, Yugoslavia,Mexico, Spain, Paris and lots of locations in the US.
I am originally from London and lived for some time in Covent Garden, before moving to Hydra, in Greece, for 20 years. After enjoying a relaxed lifestyle on a small Mediterranean island, I bought a second home in Los Angeles, where I worked as a film hair and wig designer – and my lifestyle changed forever! I kept my Greek home and commuted between it and LA. Then,after traversing the world I bought my home at Castello Bocchignano, near Rome in Lazio, where I've lived for the past seven years.

Once when Spielberg was in London making preparations for the film Empire of the Sun, his first assistant director,David Tomblin, suggested me to work on the film. When Spielberg asked where I was, he got the reply: "On a Greek island called Hydra,but she doesn't have a telephone as there is a seven-year waiting list!" Someone else had the idea of contacting a Greek friend of mine in Athens. This friend telephoned the owner of the local bar in Hydra and asked if he could pass a message to "the Englishwoman living up the mountain". As there are no roads on Hydra, and therefore no cars, the bar owner gave the local "donkey man" a note asking me to phone Spielberg. Next thing, I walked into my village, rang Spielberg and was in London the following day. In terms of communication, it actually took less than an hour to get the message from film set meeting to mountain retreat!



My house is an old stone medieval property with views across the Sabina landscape of vineyards, olive groves and fields full of horses.I have totally renovated the property and it now has two reception rooms – one with a very high fireplace – a conservatory, three bedrooms,bathrooms and a kitchen, plus dining room with two balconies and a garden. There are stunning views from most rooms. The village is full of history – Napoleon's troops came here to get their horses shod.

It was while in Rome, working with Mel Gibson on The Passion of Christ, that I found my home. I was sitting in Piazza Narona having a coffee when I spotted it for sale in the local newspaper. The location, in Castello Bocchignano, and look of the property seemed idyllic, so I asked my driver to take me to see it at the weekend. Lots of the film crew tagged along too – in need of a trip out of town! I fell in love with the house immediately – the location alone takes your breath away – and within three weeks I had bought it, together with another home attached and a huge cantina! When we finished filming, I started renovating it.
We have lots of festivals in the village, but normal day-to-day living is very tranquil. I have spent the last year writing a book (Reel/Real Life) about my life, escapades and working with stars like Sean Connery, Ingrid Bergman, Marlene Dietrich, Marlon Brando and Russell Crowe, which I hope to get published later this year.
I've decided to sell my property. My mother in the UK is nearly 90 years old and I need to be closer to her. I am still busy working and will miss my beautiful Italian home but life is an exciting journey and this will just be another part of it. The property lends itself to artistic pursuits and would be ideal for an artist or writer, the ambience and serenity of the location playing a major part
Vera Mitchell's home is on the market for €300,000 through agent Casa Travella (www.casatravella.com)
To read our guide on buying property in Italy, click here.