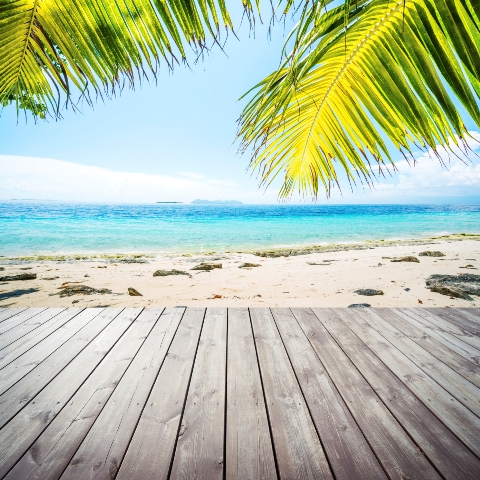 Christina Hippisley is General Manager of the Portuguese Chamber of Commerce in the UK and will be hosting The Portuguese Village at A Place in the Sun Live at NEC Birmingham on 1st – 3rd October 2010.

What is the Portuguese Chamber and what's your role there?
The Chamber is a not-for-profit membership organisation promoting trade and contacts between British and Portuguese companies, in the real estate, banking, IT, telecoms and professional services areas. My role is to create and run our annual events programme of seminars, conferences, networking events and dinners, and also to recruit new members to the Chamber.
How can the Chamber help British people with commercial or personal interests in Portugal?
We can help by telling you who the best people are to talk to in your sector, making introductions and giving you an overview of your business area.
How familiar with Portugal were you before you joined the Chamber?
I lived and worked in Portugal for 10 years, running my own business, before taking over at the Chamber. I also own property in Portugal and speak Portuguese so know the country and business environment pretty well.


You lived and worked in Portugal. Could you tell us about your time there and the homes you owned (and/or still own)?
During my years in Portugal I owned a publishing business based in central Lisbon and lived in Cascais, near Estoril. Over a ten year period I worked in the advertising industry and then the publishing industry, specialising in the consumer advertising sector and then in the residential real estate sector. I have worked with some of Portugal's best known resorts over the years, among them Vilamoura, Quintas de Obidos and Praia D'El Rey – indeed I got so keen on the Silver Coast that I have owned a home there since 2008.
The Silver Coast has become a popular second home destination - how is it different to the Algarve? Which of the two areas do you prefer?
The Silver Coast is cooler, more rural and offers much better value for money than the Algarve. It appeals to those looking for an authentic rural lifestyle and who are keen to learn Portuguese and integrate into the community. It is also closer to Lisbon with its many cultural attractions and large international community. Having said that, for holidays I prefer the Algarve – the beaches are second to none, the sunshine is consistent and the light is beautiful.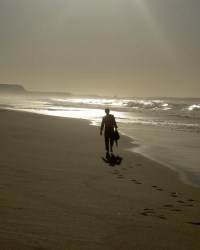 What are your favourite aspects of the Portuguese way of life?
The Portuguese have an inbuilt courtesy to them, a respect for their elders and a natural love of children that I find very appealing. I particularly enjoy their relaxed approach to life and socialising, which is a result of their generosity of spirit and their focus on food, good fun and friends.
If you had to change one thing about Portugal or the Portuguese way of doing things what would that be?
I'd hack away at the bureaucracy- and banish the lack of flexibility and narrow-mindedness you often encounter when trying to get things done or think 'outside the box'.
Where's your favourite spot in Portugal for passing a lazy afternoon?
Maria's Beach Bar at Dunas Douradas in the Algarve – eating clams (ameijoas a Bulhao Pato) and drinking vinho verde, with the sun shining and the waves providing the background music.

Tickets to A Place in the Sun Live are on sale now, click here to book