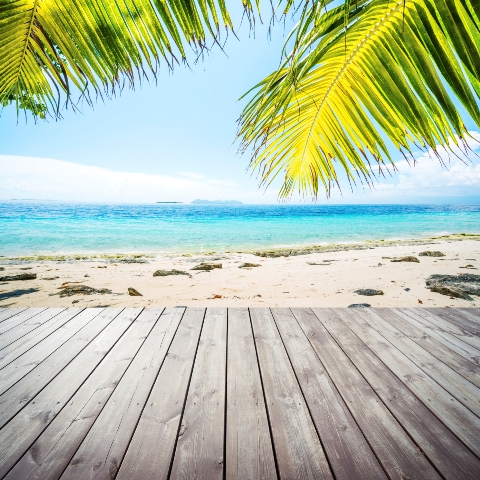 This month we talk to Her Majesty's Consul to the Balearics, Paul Abrey, 40, who's been in the role since December 2005 and lives in Palma with his Mallorquín wife and two young sons, aged three and six.
They nickname me 'The Experiment'. I hold the honour of being the first non-diplomat to hold a senior post in the British consul network beating 510 applicants for the role. I previously spent 15 years at Barclays rising to the dizzy heights of Group Strategy and Planning Director reporting directly to the CEO. For me and my wife, who was also in banking, the move to Mallorca was a conscious decision to bring up our family in the best possible environment. I miss neither the 16 hour days nor the hefty salary of the City and relish the opportunity to give something back.
I immediately applied private sector practices to the Balearic consulate. The consulate had a reputation for being an 'emergency service' but I wanted to integrate fully with the local authorities and the community. This meant moving from inaccessible offices in a state of disrepair to modern disabled-friendly premises with a passport photo booth, toilets and quiet room for families who find themselves at the centre of horrible situations.I also initiated the roll-out of electronic payment for consular services across Spain – it was both impractical and antiquated restricting clients to cash or cheque.
Although British tourist numbers have fallen in the wake of the recession, the Balearic Consulate is one of the busiest in the world. Many of the 3.5 million British tourists which the Islands welcome each year are travelling independently so don't have the back-up of the package holiday system complete with friendly travel rep. We also have a resident population of around 60,000 British nationals with varying needs from obtaining the certificates required for marriage to being aware of the benefits which are transferable from the UK to Spain and what the Spanish social security system has to offer.
There are a couple of myths surrounding consular services which need to be exploded. Sadly, no, we cannot dish out free money or plane tickets and neither can we magic a 'get out of jail free' card if you land yourself at His Majesty's pleasure. What we can do is offer our support, contact family and friends if you wish, provide details of local lawyers and interpreters as well as fund transferring services.
The Eyjafjallajökull volcano certainly kept us on our toes. At the height of disruption we had 18,500 Brits in Mallorca facing a prolonged holiday, a prospect that wasn't relished by all. Ten to 15 people pass through our waiting room on an average day; this soared to 300 or more each morning for a ten-day period. In reality most tour operators and airlines, with which we have great relations, exercised an exemplary duty of care to their customers. For others we offered advice, free phone calls and internet access to cadge some money from family or friends back home and, for worst-case scenarios, liaised with the local homeless shelters of which Palma has two.
To borrow from Baden-Powell, Brits should 'be prepared' before they travel. Get comprehensive travel insurance, apply for a European Health Insurance Card (EHIC), read the small print on your medical insurance with regards to repatriation and do not assume you can get hold of the same medicines in Spain as the UK. As the volcano endured we handled a case of a young boy with epilepsy about to run out of a very specific injectable medication unobtainable in Spain. His medics back in Scotland recommended a more-common tablet form as a temporary solution and fortunately the airline recognised him as a priority case for repatriation. He was lucky. Winding down for me is spending time with my family. We have a bijou weekend bolt-hole in Sa Rapita towards the south-east of the Island where the gently shelving three mile beach has translucent waters of bath-like temperatures – ideal for the boys.
I'm also very fond of the postcard-perfect towns in the western Serra de Tramuntana mountains such as Valldemossa, Sóller and Deià, the latter being the setting for our wedding at the then Branson-owned Hotel La Residencia.
Without doubt the best thing about my job is the feeling that I am doing something worthwhile. And I am not alone. In 2009 I slipped an old Barclays statement into the staff survey – 'the job I do is worthwhile' – with a sliding scale for responses from 'strongly agree' to 'strongly disagree'. Ninety-five per cent of the 80-odd staff across Spain's consular network opted for the former. It's nice for us all to have such job satisfaction.
Read our guide to buying property in Spain