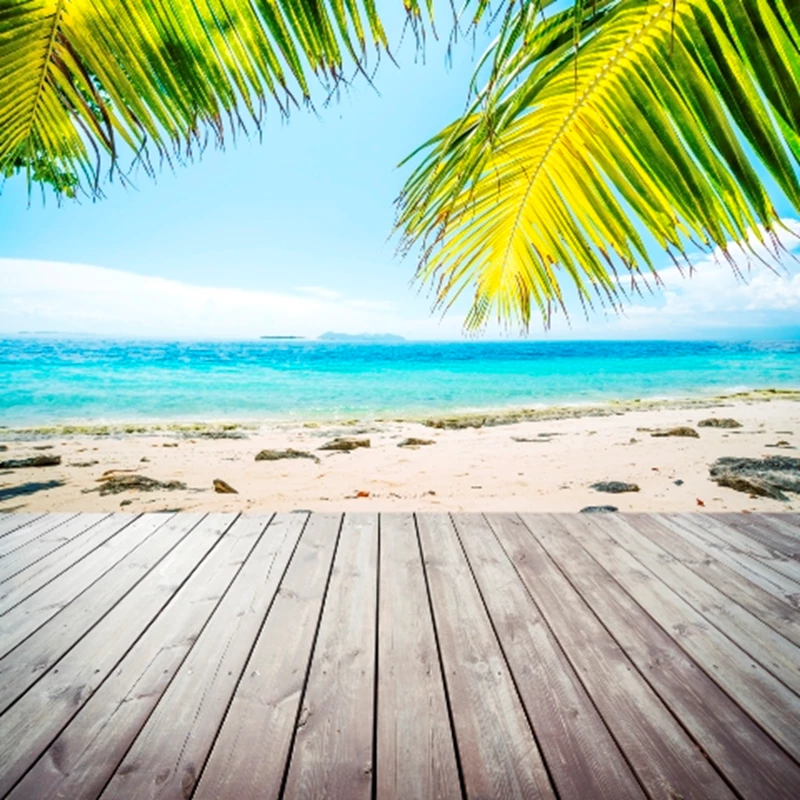 Gripped by World Cup fever, we thought we'd find out which members of the current England squad and other legends of the Beautiful Game have overseas properties. After all, what else do they talk about in the dressing room?
As Jane Austen said, a young man in possession of £100,000 a week must be in want of a massive villa on a gated development... Or was it Karen Brady (former MD of Birmingham FC and now Lord Sugar's new adviser on The Apprentice)? One of the greats anyway. Whoever, Wayne and Colleen Rooney certainly agree.
They own a six-bedroom, £5million mansion in Barbados, on the 500-acre Royal Westmoreland development. It has an annex in the grounds for the servants, or when Wayne's family and the in-laws come to visit.
Gary Lineker and Man Utd's Rio Ferdinand are neighbours of Rooney, both also having homes in Barbados. Indeed, you'll struggle to find an exotic destination that Rio doesn't own a slice of – he amasses houses like Michael Owen collects betting slips or leg injuries. Rio is associated with a development in the Caribbean hangout the Turks and Caicos (handy if he ever plays for Istanbul's Galatasary, you can imagine him thinking), as well as Le Jardin de Fleur development in Morocco, and something in Dubai, obviously. Not bad for a lad from Peckham, though you could argue owning multiple homes is like having lots of mistresses – while you're enjoying one you can't help but worry who might be enjoying the others...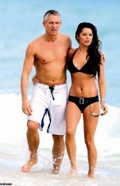 Which brings us to John Terry. You'd have needed a heart of stone not to smirk at the pictures of Toni Terry (yes, that's her name) waiting for her bad, bad man in Dubai this February, but she must be one of the few England WAGs to have to slum it in a five-star resort there, instead of owning her own home. Terry claimed in the Daily Mail during the last World Cup to have a property portfolio, but could price falls and kiss-and-tell lovers be leaving him a bit strapped?
Probably not. Many footballers have earned reputations for financial nous (and plenty of cash) from property investment, especially Scouse buddies Steve MacManaman and Robbie Fowler. Fabio Capello may put his cash into modern art instead of bricks and mortar, with a £17million collection of Kandinskys, but ex-manager Terry "El Tel" Venables has been, according to the tabloids: "at war with Spanish villagers" in a "bitter dispute" over the £430million football and sports academy (with 300 properties) that he's building on the Costa Blanca. These days Terry and wife Yvette spend much of their time at their villa near Alicante.
Oddly enough, it was only after splitting from his Spanish fiancée Elen Rives that Frank Lampard bought a pad in Spain. Granted, the £300,000 apartment he recently bought in Barcelona isn't for his own use. Instead, it's for his ex's grandma to live in – Frank wanted to make sure she lived somewhere large enough to accommodate his two daughters when they wanted to visit their Spanish great grandma. So much for speculation about Frank moving to Camp Nou…
Fortunately there are no children involved in Ashley and Cheryl Cole's split, but who'll get custody of their Palm Jumeirah property? Ah, Dubai! Whoever planned that 2002 stop-over en route to the World Cup in the Far- East should be rewarded with a thousand camels, since nine of the England squad are reported to have bought (or should we say "acquired") a luxury villa, including Becks, David James, Gary Neville and Joe Cole. Their properties, originally valued at around £1million, had risen to around £3million by the next World Cup in 2006. Cole for one made a reported of £2.5million killing by selling his place just before the crash.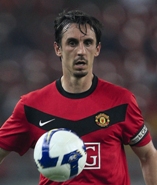 But for Gary Neville, Dubai will never be as close to his heart as…Malta. Gary's visited the small unassuming Mediterranean island since he was a child and treats it as his second home. He not only has a house there but in 2001 he set up the Gary Neville Soccer School, where he tutors every summer. The Maltese Tourism Board knows an opportunity when it sees one – Gary has been their official tourism ambassador since 2001 and has fronted the odd promotional campaign for Air Malta.
And let's hope none of this year's squad fall victim to the kind of scam that has befallen a member of the legendary 1966 squad. Back in 2003 Sir Geoff Hurst, along with six other investors, pumped around half a million quid into an off-plan complex in Puerto Banus, on the Costa del Sol. Since then Sir Geoff and his fellow investors have discovered they were (allegedly) mis-sold the contracts and have little or no right to the properties they were supposedly buying. "It's all over," they probably thought, but we say let the courts decide.
Words: Christopher Nye