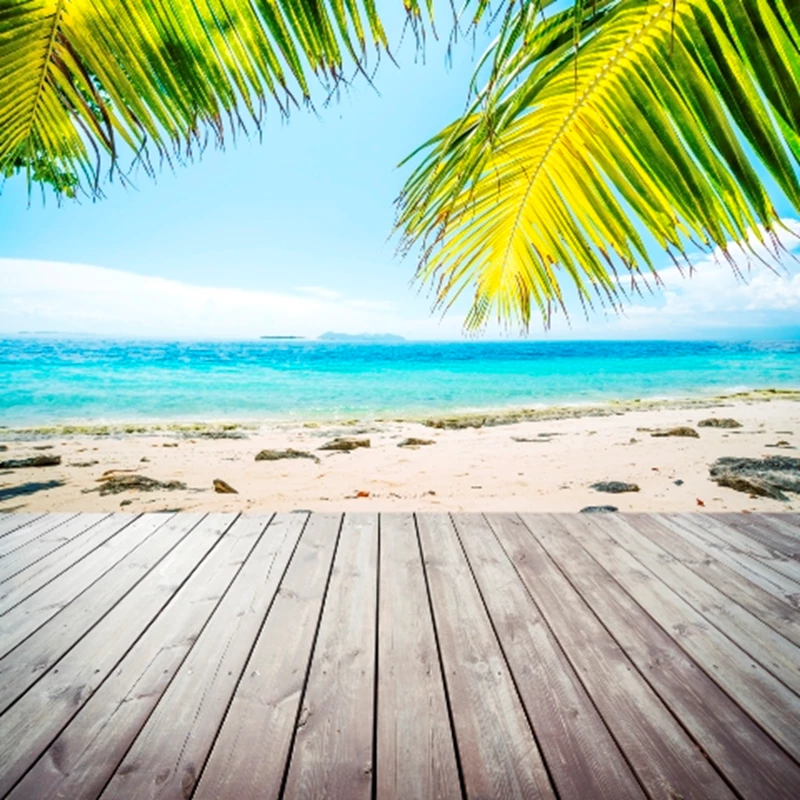 It's a country known for its stunning flora and fauna, and fun-packed outdoor lifestyle. From its beaches on the Indian and Atlantic Oceans to its imposing Drakensberg Mountains, and its lush Cape winelands to its raw gamepacked bushveld, South Africa has so much to offer.
And as a nation, South Africans are also known for something else – their almost obsessive love of sport. All this makes the country a fi tting host for the Football World Cup 2010, an event that's brought investment and the chance for the country to really sell itself to the world.
"Hosting the Soccer World Cup in 2010 will focus the spotlight on South Africa," said Basil Moraitis, manager for the Atlantic Seaboard area at Pam Golding Properties, "and it will become apparent to spectators locally and internationally that the country offers sophisticated infrastructure, an advanced banking system and a pre-dominantly English-speaking country."
From the cities that are hosting World Cup games, we've picked the three that most appeal to Brits and for each found properties in or around it.
CAPE TOWN
Prime real estate in Cape Town is along what is known as the Atlantic Seaboard, also known as Cape Town's "Riviera". This stretches from the Victoria & Alfred Waterfront on the north shore of Table Mountain to the west side of the Cape Peninsula at Hout Bay. Prices along this stretch of coastline range from around R2million-R100million (£183,370-£9.17million) – you'll pay the highest prices for homes in a waterfront/marina development.
"Some of the most exclusive houses are perched on the slopes of Lion's Head looking out over the Atlantic Ocean or on the sandy white beaches in Clifton," says Basil Moraitis at Pam Golding. "The marinas at Granger Bay and in the Victoria & Alfred Waterfront also offer a sophisticated lifestyle in a secure precinct with every modern convenience and easy access to the central business district."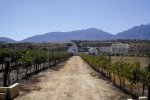 Where Tulbagh, Western Cape, an hour from Cape Town.
Price R11.750million (£1.05million).
This property features a four-bedroom manor house on a private wine estate. It includes a separate guest cottage and access to a private dam for fishing.
Contact CMS Properties: 00 27 (0)23 230 1339; www.cmsproperties.co.za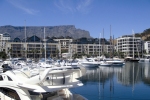 Where Water Club, Granger Bay, Atlantic Seaboard .
Price from approx. R5million (£458,400).
This marina development of upmarket apartments is next to Cape Town's sparkling new Green Point Stadium and a short walk from the V&A Waterfront.
Contact Pam Golding Properties: 00 27 21 439 1614; www.pamgolding.co.za.
PORT ELIZABETH
Port Elizabeth in the Eastern Cape is the largest coastal city between Durban and Cape Town and marks the start of the famous Garden Route. It's part of the Nelson Mandela Bay area, after which its stunning new $270 (£187) million stadium has been named.
As in other cities, the creation of the Nelson Mandela Bay Stadium has brought with it an upgraded airport and improved roads. Port Elizabeth is already a major industrial hub, largely as a centre of car manufacturing and thanks to its Coega deep-water harbour, but once completed the integrated Industrial Development Zone is set to make the city the main (and certainly the most congenial) logistics hub for Southern Africa.
That said, its city-centre is far from industrial, offering a charming mix of architecture, including Victorian and art deco.
The main tourist area is along the beaches of Algoa Bay, known for its warm water, long hours of sunshine and excellent water sports opportunities. The suburbs of Humewood and Summerstrand are also home to a number of resorts and seaside attractions. One of city's great draws is its balmy Mediterranean climate – all the better for visiting the numerous games reserves in the region, including the Addo Elephant National Park, or playing a round on one of its lush golf courses, including at the Port Elizabeth Golf Club and the Humewood Golf Club.

Where Miramar, Port Elizabeth.
Price £150,000.
In a sought after suburb, this four-bedroom home includes three reception rooms, a kitchen, two bathrooms, a patio,selfcontained granny flat, double garage, pool and tropical garden.
Contact Denton Miller Estates: 00 27 072 717 7771; www.natal-south-coast-estates.co.za.
DURBAN
The bustling port city of Durban on the north-east coast has traditionally been viewed as South Africa's Blackpool but times are changing, thanks largely to the World Cup. Billions of rands have been poured into infrastructure developments, including the new King Shaka International Airport, newly widened main roads into the city centre and the new 70,000-seat Moses Madiba Stadium and Sports Complex.
In the city centre, residential and tourism projects are also under way. "Work is also well advanced on the luxurious Point development, a Cape Town-style waterfront complex overlooking Africa's busiest port, and on major improvements to the beachfront and the international yacht harbour," said Allen Denton-Miller of agent Denton Miller Estates.
And Durban's Golden Mile, a beachfront tourist area with hotels and restaurants fronting on to the Indian Ocean, has been ripped up, re-designed and replaced by a completely new state-of-the-art 'leisure experience' which include hotels, restaurants, shops and sports facilities. Immediately north of Durban is the Dolphin Coast, home to the residential golf community Zimbali and another area earmarked for growth. Head a couple of hours further north and you enter Zululand, home to a fantastic selection of game reserves, including supposedly Africa's oldest, Hluhluwe & Umfolozi.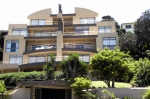 Where Margate, one hour south of Durban.
Price £150,000.
This ocean-front apartment has beach access and includes a lounge, dining area, kitchen, patio, three double bedrooms, two bathrooms, a garage, sea views and total security .
Contact Denton Miller Estates: 00 27 072 717 7771; www.natal-south-coast-estates.co.za.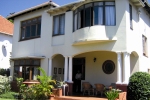 Where Louden Road, Glenwood, Durban.
Price £150,000.
This spacious home has a lounge, dining room, four bedrooms, two bathrooms, a double garage, staff room, store room, and great views.
Contact Moraine Midgley: 0027 072 259 3618; www.tysonprop.co.za.