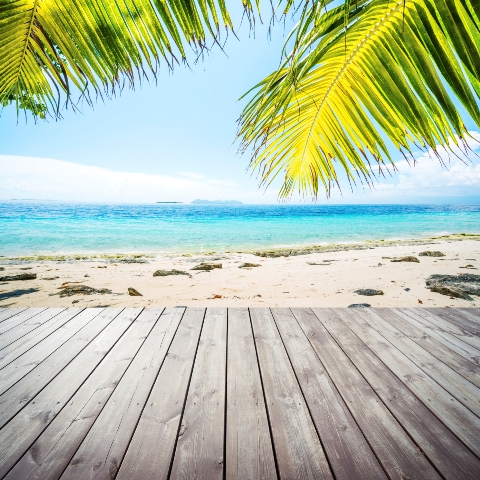 We know it's a buyers' market in many countries and there are deals to be had. But just how cheeky can you be with your offers – with many asking prices already heavily discounted – and which countries are game for a bit of haggling? Let's find out...

With the property market on its knees you can bet there's a few cheeky offers being made out there. But cheek doesn't travel well everywhere. Like risqué humour, it's all down to timing. Get it right though and you can walk away with the deal of a lifetime.

You'll need to prepare well. Other cultures can be a minefield - gazumping, for example, may be tolerated in the UK but in the US and many parts of Europe a deposit forms a legal contract.

You'll also need to make sure you set yourself a top limit; if you get carried away then, bluntly speaking, the joke could well be on you. So let's take a look at five popular markets. How far, do you reckon, can a bit – or a lot – of Brit cheek get you?

Spain
It's no secret developers have been forced to drop their new-build prices along the Costas, but what about private re-sales?

With most vendors nervy about when prices in the Spanish market will start heading north again, it's not easy knowing how daring an offer to make.

"Unfortunately in the present financial climate all vendors wishing to sell have out of necessity been forced to reduce their prices," says Sally Harrison of Axarquia Properties, an agent based inland just east of Malaga.

"However, the game of putting it high so you can be knocked down to make the buyer feel good that is played in England is not played in Spain - prices are realistic. But you can't be gazumped because as soon as a price has been agreed the buyer pays a ten per cent holding deposit and should the vendor back out he has to pay back double! Only the agent will know, and can advise, if a silly offer will be listened to – I've had vendors accept €100,000 [£88K) less than the asking price, or a quarter of the asking price in one case!" adds Harrison.

When you're buying a resale in Spain, there's a strong chance the vendor could be a Brit, which could be a bonus. "English vendors will always think that they should leave room for negotiation, as that's the game played in the UK, although currently some cannot let their property go for any less," continues Harrison.

"The best bargains are where the vendor is a Brit returning home - the money can even be paid in pounds into an English bank account! Spanish vendors do not accept low offers, they market their property at the price they want for it – they don't understand the game played in the UK."

Of course, some banks have offered repossessed property to Brits scavenging in the wreckage. But buying this way isn't always easy, says Steve Long, managing director of Casa Calida Property Group. "Some banks aren't realistic about the prices they were selling at and often took decisions to sell at board level, which drags out the process," he says, agreeing that "your better bargains are private sales."

Long avoids the Costa del Sol; values in the Costa Blanca long term will be more resilient. He recently sold a two-bed penthouse with a solarium in San Pedro del Pinatar in the Murcia region; originally valued at €156,000 (£137K) it eventually went for just €75,000 (£66K) – more than a 50 per cent drop. More ordinary two-bed apartments in the region can be picked up easily for €55,000 (£48K).

"We're advising people to put their property on at their bottom price. If you're selling in Spain now you've got to get people to see it. Most people search by price."

Long also warns about avoiding a lot of new developer stuff, especially if they come with a rash of first-time registration obligations - utility installation charges, for example - that easily add €20,000 (£18K) to the overall price.

Whose side is he on then, ultimately – buyer or seller? He hedges a bit. "Look, agents are really having to work for their money now. We do act for the buyer. But if you do show that you're serious [as a buyer], that will help your case." That means making sure you've got the NIE registration in place. "And make sure you've got an agreement in principle from your lender if you're taking out a mortgage," he says.

Lending is very tough in Spain currently so if you're raising finance you'll need a clean Experian bill of health. "And if you've got any other buy-to-let properties, that will send alarm bells." In other words, don't think it's a free-for-all. Be prepared - and be prepared to strike quickly.

Florida
Prices have been hammered in the Sunshine State in the last 18 months but for UK investors they are starting to harden slightly partly due to a rising dollar; the US economy has also (slowly) started to grow. So with prices already back to 2003 levels, would you be overstepping the mark trying to knock another few thousand off an asking price?

"While builders' sales are suffering from the number of foreclosures and short sales we see in our market, so they are offering their homes at already deeply discounted prices in order to move them," says Pat Tan of Prudential Palms Realty.

"However, we are finding that there is still some room for negotiation. A good realtor who is working in the local market should know what the parameters are."

And Lesley Dolby from Dolby Properties points out that "most sellers who are in pre-foreclosure are so upside down – they owe so much more on their property than the property is worth – they are not in a position to accept silly offers. It's really the banks who end up making these decisions." And when it comes to making a sale, banks don't feel pressure to accept low offers and in fact, often will only accept highest and best offers from bidders.

All that aside, it's still a very good time to buy in Florida. Lenders are being very cautious on valuations because of increasing banking regulation (all part of the financial fall-out and Obama's plans to up lending due diligence). Sellers who have owned for a long time with little mortgage debt do tend to be the most open to negotiation – it is normally acceptable to offer about ten per
cent lower than the asking price.

"But if you're putting in an offer on a bank-owned foreclosure or short sale, offers should be at least listing price or even higher," says Dolby.

Tan has some further advice: "The builder may not discount the home further, but they might include some significant upgrades for free, for example granite counters, extra tiled floors, or a spa with the pool.

"All home sales prices here are public domain information, and if a builder discounts the price it will be recorded as a sale with a lower price. Another trick they use is to pay the buyer's closing costs. In Florida these can be significant – up to six per cent in some cases, especially if the buyer is getting a local mortgage.

"If the builder pays the closing costs the higher house price reflects in public records and helps the builder keep his prices higher into the future."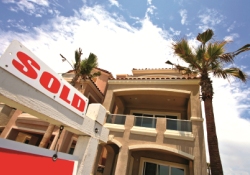 France
France is certainly a buyer's market currently. But like Italy, it's also a pretty stable market for property generally supported by its dual-market structure. Many French have traditionally rented, says Anne Mizrachi from French property agents Latitudes.

"But this is changing, which supports values." But what about rock-bottom dirty offers? Mizrachi doesn't falter: "You can get price reductions of up to 50 per cent, but that's rare. But the majority of movement is in the ten to 25 per cent region."

A cool 25 per cent off the asking price sound very inviting. But if you're thinking Paris, forget it. "Paris is doing extremely well and offers above the asking price are quite common.

A lot of French are buying there." Be aware though that France has not seen the kind of dramatic price rises other parts of Europe have been exposed to – so there's less distance to fall. What about out in the sticks? Get talking to an agent she advises. Also, by law, French agents are required to serve both seller and buyer; agents can't set out their stall on the high
street like in the UK.

"They need to be registered and they have their own reputation to carry." Agents are also a good source of informed gossip about their client. "They know their circumstances," says Mizrachi. Making a rock-bottom offer means knowing what the local market will bear – so do your research. Also, when making an appointment with an agent, be aware that many run tiny concerns and may be out if you call in on the off chance. Again, a Brit cashing in for home is your best chance of a distressed sale.

Portugal
Despite its proximity to Spain, where the market went into meltdown, Portugal's property market has remained relatively buoyant . Agent Greg Boegner of Atlantic Estates confirms this: "People are reading about lower values and hard-hit regions like Spain and Bulgaria but, for us, prices have remained stable."

Every once in a while you will find a seller desperate to get rid of their property but they're the exception he says. "We recently completed a sale on a villa who's asking price was originally €850,000 (£746K) but sold for €650,000 (£570K) after some negotiation. It was someone who needed to get out quickly; he didn't have the luxury to wait."

Boegner says some multi-million properties are over-priced currently, but that's right at the top end. Towards the lower end – under €300,000 (£263K) – Portuguese locals do price in anticipation of negotiation he says. "They understand the negotiation game." With new-build, Boegner says it's more about striking a deal, whether it's a landscaping package or a Jacuzzi.

British property shoppers are a scarce breed these days. "They're waiting really to see what the exchange rate does before jumping in again." That means it's left to the Dutch and Germans – both easy to fi nd in Portugal – to hoover up any bargains. So it's all hopeless? Not quite.

"There are developers who haven't sold a thing since the Brits dried up," admits Boegner, "and they will do almost anything to sell a property within realistic terms."

Golf course properties he says look very fair value at the Pestana Carvoeiro resort – home to three championship courses – with prices for a two-bed at €250,000 (£219K).

Those prices however still sound pricey when the exchange rate is taken into consideration. Tread with care for the moment.

Italy
If you're looking for new-build, Linda Travella of agent Casa Travella isn't optimistic. "The Italian property market has fared probably the best of anywhere in the world. But it isn't Spain where there's a glut," she says sharply. "But vendors are realising that if they don't drop prices then buyers will be harder to find."

A cheeky offer? "I think you've got to know the difference between a cheeky offer and a ridiculous offer," she says. City properties continue to hold up well and a two-bed apartment in Volterra, Tuscany at €145,000 (£127K) represents good value, she claims. Travella is very clear about her loyalties: she works for the seller.

It's a very British arrangement – no one negotiates for you if you turn up on your tod. Despite Italy's slightly hard-work reputation of ingrained red tape, prices have generally held their own.
Brits wanting to sell and move back to the UK are definitely vulnerable. "They may well have an unrealistic idea about how much they think the property is worth," says Travella.

"Those who bought some time ago will gain on the currency valuation. They can afford to reduce."

The big bargains remain though out of reach for many. Travella cites a large eight-bed property in the Le Marche region that was recently on the market for €775,000 (£680K) but eventually went for €550,000 (£482K). More generally luxury apartments advertised in the €180,000 (£158K) region also have plenty of potential to drift lower to €135,000 (£118K).

Italians though, you're warned, are fairly sensible about pricing. A cheeky offer though, if timed right, is perfectly possible.
CASE STUDY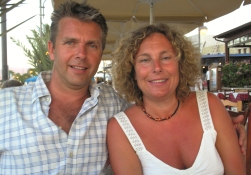 "The price drop made up for a weak pound"

Tina and Trevor Clark bought their five-bedroom villa in Orlando for $159,900 last August with help of Tina's parents. A new-build property with a pool in the Vizcay resort area, it had been on sale for $350,000 in 2007. "It had only just come on the market well below its market value," says Tina Clark. "The agent suggested we offer the asking price to secure the deal, which we did." The Clarks originally started looking in 2008 when the exchange rate was £1 for $2. "However we thought we had missed the boat. But although rates didn't improve, prices dropped a lot, so it was still viable.

We were also lucky because the house came fully furnished. That enabled us to start renting it out almost straight away."




And in reverse – tips for sellers

1. If you're made an offer insist on a good-sized deposit. A €2,000 (£1,754) deposit may indicate goodwill to you but it won't deter some from pulling out.
2. Price your property to sell. If you're too greedy you'll deter sniffers.
3. Don't value your property on how much you have spent on it; the harsh reality is that your property is worth what the market will bear.
4. Spend a modest amount of money on redecoration though don't overdo it if cash is tight; you can always negotiate on price
5. Know the real price of your property; find out what other local properties sold for and when.

WORDS: Adrian Holliday
If you're thinking of buying a property overseas, then visit A Place in the Sun Live at NEC BIrmingham on 30th September - 2nd October 2011. As well as free-to-attend sessions running all day in the Buying Advice Theatre, Jonnie and Jasmine will be appearing on The Main Stage giving their buying advice on the main destinations in more detail.

Tickets are on sale at £15 for two when booked in advance and come with a free six-month subscription to A Place in the Sun magazine.