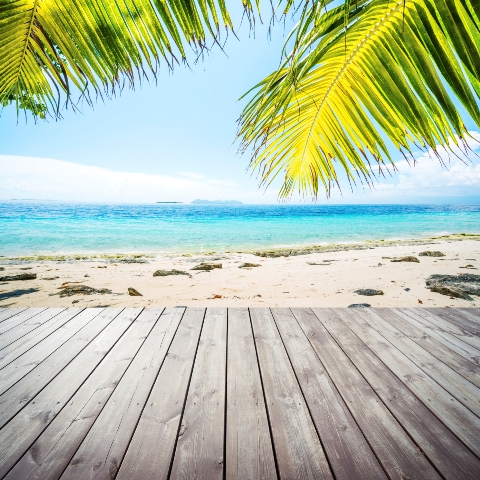 Bricks and Mortgages
The deepening crisis that has gripped the global banking system over the last year has come as unwelcome news to those with yearnings to buy a home in a sun-drenched paradise or plans to retire to a rustic idyll abroad. But those who fear that the credit crunch may have crushed their dreams should take heart.
Although banks have generally become much more cautious about mortgage-lending over the last six months or so, the good news is that there are still financing opportunities. Encouragingly, in four of the most popular European countries where Brits look for homes overseas, the vast majority of banks look set to maintain or to increase the range of mortgages they offer to non-residents in 2009, according to overseas mortgage broker International Private Finance (IPF), which surveyed 20 lenders in Spain, France, Italy and Portugal.
There are a number of options for those looking to obtain finance for an overseas property purchase. They include approaching one of the big international banks, such as HSBC or Lloyds Banking Group, which offer mortgage products for property purchases in a number of countries, or using the services of a specialist overseas mortgage broker. However, many buyers prefer to borrow directly from a local bank in the local currency. Alternatively, an investor with sufficient equity in their UK property might choose to take out an additional or new mortgage to raise cash to buy their dream home abroad.
Big is better
An advantage of approaching a big international bank or a specialist overseas mortgage broker in the UK to arrange finance for your overseas property purchase is that discussions can start before you begin the house-hunt.

The international banks and specialist brokers that we talked to emphasised the importance of obtaining an 'agreement in principle' at an early stage.
"It's simple to arrange and requires minimal effort," says Nick Brown, Senior Product Manager of international mortgage services for the offshore arm of Lloyds.
Identification documents and proof of income are not required until later in the process, before the bank issues a formal mortgage offer.
Clare Nessling, Operations Director of Conti Financial Services, a leading overseas mortgage provider, says that having an agreement in principle certificate puts a buyer in a strong position when negotiating the purchase price for an overseas property. Similarly, Matthew Weston, a partner at Blevins Franks, another specialist, likes to give clients realistic advice about their maximum loan potential as early as possible, saying: "Investors should not bite off more than they can chew."

So what kind of deals are on offer in the post credit-crunch financial landscape? In general, lenders seem to have reduced the maximum loans on offer as a percentage of the property value; in other words, they are asking for higher deposits. Clare Nessling of Conti, which can negotiate mortgage loans in more than 45 countries, says that typical deposits required in the main countries where Brits buy property are as follows: Spain 30 per cent, France 15 per cent, US 30 per cent, Italy 20 per cent, Portugal 20 per cent, Cyprus 30 per cent and Turkey 25 per cent. Repayment and/or interest-only mortgages can be arranged in each country, except Cyprus and Turkey, where only repayment mortgages are available. All lenders also require buyers to comply with an affordability calculation, which varies from lender to lender and country to country.
Of the big UK-based international banks, Nick Brown says Lloyds offers mortgages in 11 different countries for holiday homes, buy-to-lets or properties bought for other investment purposes. However, its Hong Kong and Singapore branches offer overseas mortgages for owner-occupation only.
Lloyds has increased the size of deposits it requires from 20 per cent of the property value eight months ago to 30 per cent in most locations, although in the US and Spain it requires at least 40 per cent. Lloyds still offers interest only loans across its range of countries – except in Spain, where these are only offered for a maximum of five years; and Dubai, where they are no longer available. However, the interest rates for interest-only loans are slightly higher than for repayment mortgages. While Lloyds has also generally increased pricing on its overseas mortgage loans, it has recently slightly decreased its interest rate on mortgages in Portugal.
Of the other UK banks, HSBC has offices in 86 countries around the world, including the top destinations to which UK citizens emigrate: the US, Canada, Australia, Hong Kong, New Zealand, France and Spain (where it refers UK clients seeking mortgages to Banco Sabadell, also known as Solbank). In Europe, its largest retail networks are in the UK and Turkey, but it has no retail representation in other favourite holiday-home destinations such as Italy and Portugal. For customers wishing to arrange overseas mortgage finance in those countries, HSBC refers them to its international banking centres, explains James Thorpe, a spokesman for HSBC's personal finance business. These are designed for HSBC's higher net-worth premier customers, who have guaranteed access to mortgages, says Mr Thorpe. However, UK residents have recently been restricted to borrowing in sterling only.
Fast fact
To avoid leaving yourself exposed to fluctuations in exchange rates, it's advisable to take out a mortgage on your overseas property that is in the same currency as the income used to service the mortgage repayments.
| | | | | |
| --- | --- | --- | --- | --- |
| Country | Best buy rate | Type of mortgage | Max LTV | Interest only/Repayment |
| Portugal | 2.49% in sterling | Variable | 70% | Repayment |
|   | 2.69% | Variable | 70% | Interest only |
|   | 3.34% | Variable | 70% | Interest only |
|   | 3.54% | Variable | 70% | Repayment |
| Spain | 2.69% in sterling | Variable | 60% | Repayment |
|   | 2.89% in sterling | Variable | 60% | Interest only |
|   | 3.54% in euro | Variable | 60% | Interest only |
|   | 3.34% in euro | Variable | 60% | Repayment |
|   | 3.24% in euro* | Variable | 60% | Repayment |
|   | 3.34% in euro* | Variable | 60% | Interest only |
| France | 3.09% in sterling | Variable | 70% | Repayment |
|   | 3.29 in sterling | Variable | 70% | Interest only |
|   | 3.83% in euro | Variable | 70% | Interest only |
|   | 3.63% in euro | Variable | 70% | Repayment |
Words: Alison Warner