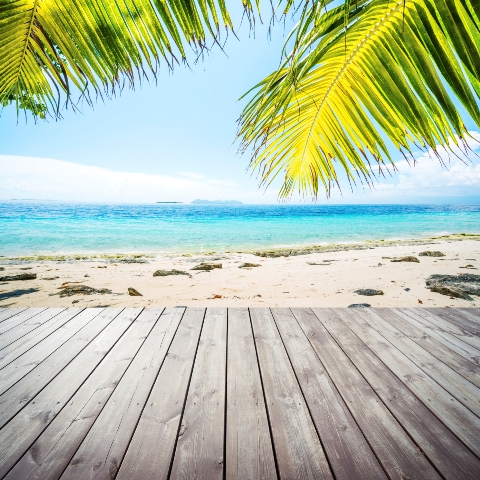 Suzannah Jordan and her husband Terry, both 47, live in a traditional fishing village on Spains western Costa de la Luz, where Suzannah preens and pampers the locals in her high street salon
Interview:Sarah Vaughan
We live in a three-bedroom townhouse on Nuevo Portil Golf Course[pictured right], in the Huelva province. We love it here;its so relaxed and chilled out. The western Costa de la Luz offers us everything we had been looking for traditionally Spanish, open green landscapes,low levels of construction and wide, sandy beaches within walking distance ofour front door.
Im either insane, brave or both. I speak no Spanish, offer indulgent services to a traditionally Spanish population in the middle of arecession and employ a local girl who speaks no English. Its only when I stop to think that I feel quite proud.My parents always said: Put your mind to it and you can achieve anything.
I was amazed how easy it wasto set up a business with the town halls support. They had no qualms whatsoever about me being British and in fact actively encourage international investment into their community because they want to attract more tourists. Kitting out the shop was a lot of fun. I brought a lot of fixtures over from my previous salon back home and supplemented thiswith IKEAs finest from their Seville store. Some Spanish and English pals helped out with the decorating and even my poor father-in-law had his relaxing holiday interrupted by a paintbrush. Suzannahs was good to go in about a fortnight.
I spent much of the opening day with white handprints on the backside of my neat black tunic uniform.First-day jitters made meclumsiness personified and I dropped just about everything including a tub of talc. In the hasty clean-up my hands had clearly wandered to my rear, and while the Spanish were kindly pointingat me, saying Blanco!, my reply was: Yes, the uniform also comes in white.A few hours later a mirror revealed the embarrassment.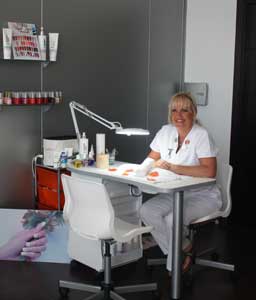 My landlords one of my best customers. Our shop is on a main street in El Rompido so the 550- [474]-a-monthrent is veryreasonable. The owner is a local strawberry grower and on the firstof the month he brings the whole family in to collect the rent and then spends it. The little girls have pretty princess treatments, mum has a massage,grandma has a pedicure...
Sourcing products can be a bit of a pain. At the moment I still have them sent over by DHL or in visiting friendssuitcases, but Im trying to locate essentials here. I have found a wholesaler to keep me in waxing strips and so on, but nothing like the scale or choice found in the UK.
Suzannahs client base is absolutelyvaried. We have French, Portuguese, British and Spanish holidaymakers from the local hotelsor second homes. Plenty of locals pop in from as far afield as Huelva and Seville, so Im confident well have a busy winter in fact theyre thrilled were going to be open all seasons.
And its not just women; youd be surprised at how well the Spanish men look after themselves with waxing, pedicures, facials...
I keep having to pinch myself at how busy we are. Although the shop front says were open 10am till 2pm and then 4pm through till 8pm, its more like Open All Hours at the moment. Some days Ill do 10am till 10pm without a siesta. The Spanish think I am both Wonder Woman and crazy anyone who doesnt take a siesta is crazy, Im told.
I have made the locals of El Rompido very happy. They used to have to travel for treatments but now they have it all on the high street.Maybe Suzannahs will expand, who knows, watch this space...
Suzannahs salon in El Rompido can be contacted on 00 34 680 872 430.
Suzannah and Terry bought their home through local estate agents Titan Properties (00 34 959 399 982, UK Freephone 0800 358 7969;

www.titan-properties.com).