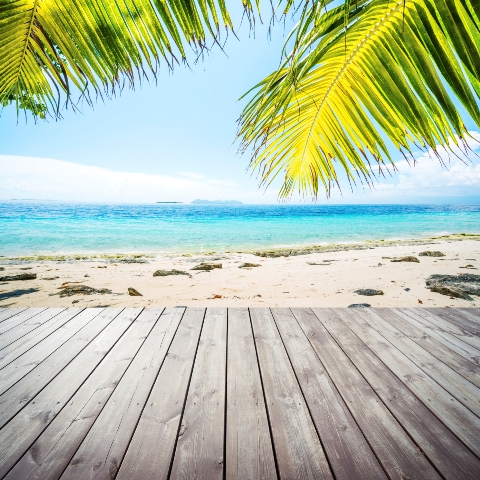 It's that time of year once again yes, its time for A Place in the Sun Live taking place at Birminghams NEC from 2-4 October to spring into action once again and offer you everything youve ever needed to know about buying property abroad.
I know that a lot of you will be thinking that, due to the current economic climate, now is not a good time to be thinking about investing in a new home in the sun, but the irony is it is probably the best time in decades to get the ball rolling and to finally take the plunge. Thanks to the worldwide recession, there is an abundance of repossessed and distressed properties available, and at A Place inthe Sun Live you will have the opportunity to browse through bargain properties from all over the world.There arealso free seminars giving you advice on all aspects of foreign investment including how to tap into the repossessed market and snap up those bargains.
For those of you who have had enough of life in good old Blighty and want to move lock,stock and barrel to a new life down under, there is also free advice on emigrating, so forget long queues outside the Australian embassy and hours spent trawling the Internet trying to find advice; at the exhibition you can talk to real-life human beings who can advise you on all aspects ofstarting your new life, including the visa process. Ill warn you now get there early if youre dreaming of a new life in Australia, as at the last exhibition the emigration section proved extremely popular; people were, quite literally,queuing round the block.
A Place in the Sun Live is the ideal place to come and gather information, even if youre only toying with the idea of buying a property overseas. I think one of the things that deters a lot ofpeople from even beginning to look for a property abroad is that they dont know where to start. They are worried that they could get into trouble, be ripped off or end up being pressurised into buying something they dont really want. The beauty of the exhibition is that you can take your time and simply gather information,theres no hard sell and no pressure to sign on the dotted line.
There are also independent law firms on site to offer you advice on the buying process and what to be wary of in different countries. My advice? Use them! Make sure you take their business cards and when you do find your place in the sun, give them a call. Jonnie, Jasmine and myself will all be there too to offer advice and some tips weve learned along the way while presenting the TV shows.
A little tip I will give you now is to come to the exhibition prepared. Think about what and where you want to buy and draw up a list of the questions you would like answered. When you arrive,grab your free copy of the show guide, find somewhere for a coffee and sit down and plan your route around the exhibition hall. The whole A Place in the Sun team really want this experience to be a pleasurable one for you, and being organised is a good start and will help you get the most out of it. I've seen people wandering around previous exhibitions with notebooks, rapidly writing down as much info as they can.
If you're clever and shrewd you could come away from A Place in the Sun Live with the bargain of the century. And even ifyou dont bag that bargain, I guarantee youll have fun, and myself and the whole team are really looking forward to welcoming you. See you there!