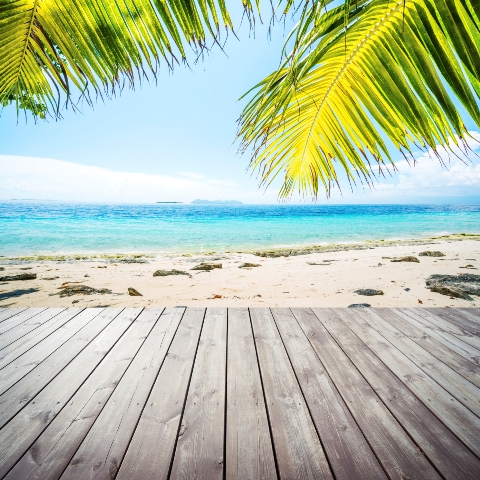 A Place in the Sun finds readers their dream property
A couple who took part in the property hunt in the May issue of this magazine have bought one of the properties we found for them and they tied up the purchase in just three months!

John and Sally Vettese from Edinburgh wrote to us asking if we could help them find a buy-to-let property in Turkey for no more than 38,000 (including all costs).Our very own Verity Willcocks got on the case.

After researching possible purchases for the couple, on 20 February Verity sent themthe details of a two-bed flat on the Apollon Village complex in Altinkum, soldby Nirvana International. John and Sally liked it so much they travelled to Turkey to see it in early April, decided to buy it, and on 20 May, the money was sent through and the deal was done!

We broke open the champagne on the Wednesday [20 May], said a delighted John Vettese. We actually bought the one we didnt think we would go for initially. Once we got there it looked even better than it does in photos. Its like a little village with its own identity; its got a really good feel to it.

RobertNixon, Executive Director, Nirvana International is just as pleased. We are very thrilled with John and Sallys purchase. By listening carefully to our clients needs we were able to assist them with tailor-made flights, airport transfers, accommodation and our essential Turkey tour. Following their purchase we also assisted with all legal matters, property insurances and furniture packs. With our partners based on the ground in Turkey we are delighted to offer such a comprehensive service.


John and Sally made up their minds on the very first night in Altinkum, when they were introduced to their home for the visit the three-bedroom showhouse in ApollonVillage.

It was a lot better than staying in some hotel far away. We knew onthe very first night, says John. When Warren [from Wise Move Homes] opened the door and put the light on, I thought, Wow! If this is a three-bed then a two-bed must be just as good.

In the end the property cost them 33,936, including deposit and a years maintenancefees, with further costs for legal fees and other costs taking them to around 37,500,plus theres an estimated 1,250 for the Turkish military to approve the purchase.

Although their original intention was to rent it out now theyre not so sure. We like it that much we dont want any strangers going in it! We feel for the place abit more than we expected, its a complete U-turn! says John, who also wanted to add some final words of thanks. Wed like to thank Aine Atakcik from Network Turkey, she gave us a lot of help, Tracey Ozkan at Nirvana International has been extremely helpful and kept in touch a lot, Warren from developers Wise Move Homes [pictured left], Burcu Orhan at London Legal International, and the magazine for pointing us in the right direction you people know what youre doing.