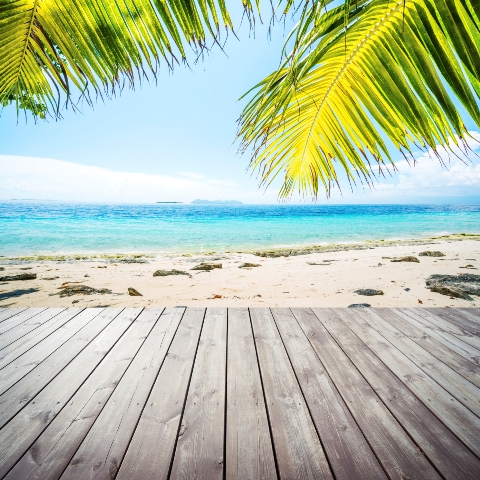 After falling for South Africa in the 1960s, Bert and Margo Bryan now divide their time between Cape Town and the UK.

Five years ago, when Bert and Margo Bryan, 64 and 62, from Devon, decided to buy a home in South Africa where they could spend six months of the year, there was a great deal more than the good weather motivating them: happy memories. The first time we went there, I was 22 and Bert was 24, and we were definitely in search of a better way of life, says Margo. And they found it in Cape Town.

In 1968, the newly-wed couple set sail for South Africa from Southampton. It was the 30th November and, give or take a few days, thats usually the date we always go out there now, for our six-month dose of sunshine, says Bert. At the time Margo was working in accounts and Bert was a motor mechanic. Thats how we got assisted passage, because of Berts trade, Margo points out. All we had were pictures and information from the Embassy, and we knew the immigration services would put us up in a hotel and help Bert find a job. Our parents must have been devastated Im certain they wondered if they'd ever see us again; travel wasnt as easy then.

But with direct flights now available, plus Skype, texts and e-mails, splitting their year between the northern and southern hemispheres works well for the couple. Despite the 12-hour direct flight, the couples two sons, Warren, 36, and Richard, 33, have both visited their house in Cape Town. It was their plans to start a family and Margos homesickness that originally brought Bert and Margo back to the UK, although they were reluctant to leave South Africa.

Back in the 1960s, weekends would involve hitting the beach and socialising with friends life was just so laidback, says Bert. We realised our mistake as soon as we docked at Southampton on a wet, grey day. I suppose we always thought we would return one day.

In the 1980s, they considered making a permanent move to South Africa, but it didnt work out and it was 1999 before they visited again. For Bert, going back was emotional and exciting. I just couldnt get enough of the atmosphere out there. Seeing old friends in Cape Town also convinced Margo that maybe they could make a life there again.

Five years later, the plan came together. Bert says, I think we went out there with the idea of buying in our minds. We looked at about five or six houses some resale, beautiful detached houses with big gardens and pools. But knowing that they wouldnt be there permanently, and would therefore find it impossible to manage the property and land, they came round to the idea of a new-build house on a secure complex. Margo says, Although we didnt expect to like it, we had a look at a show house and loved it so much, we decided to buy off-plan.

The two-bed detached house with a double garage and small garden cost R712,000 (the exchange rate was R11 to 1) and was completed in May 2005.

The best thing about the area for us is that firstly, its in a gated, secure complex so its easy to lock up and go, says Bert. Secondly, its the location. Were ten minutes away from some beautiful, white-sand beaches and wide, sweeping views of Table Mountain, and only a 20-minute drive from Cape Town city centre. Were also just a half-hour drive from the areas famous wine routes. Big, wide roads cut through craggy peaks and flat vineyards. You just get such a sense of wide-open space and there are no traffic jams to hold you up.

For Bert and Margo one of the best things about living in South Africa is the quality of food and service. Were ideally situated for some great restaurants, such as Ons Huisie a traditional Cape restaurant, serving Berts favourite Ostrich Bobootie, and other restaurants and bars with great views across the bay. Theres also Mariners Wharf in Hout Bay, an hours drive along a stunning coastal road. They serve the most succulent, divine, fresh fish you can imagine, from an open kitchen where you can see fresh lobster and squid, says Margo.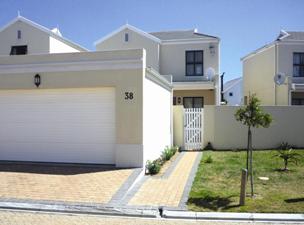 For Bert the best thing about Cape Town is the outdoor lifestyle. He says, Its fantastic to wake up to sunshine nearly every day and, even if we dont go anywhere, we can just sit and eat outside. Its great to not have to take a jacket like you do back in the UK. Of course it rains, but not for days on end. We try to eat out at lunchtime; we go to braais (barbecues using specially cut wood), or we drive out for the day theres so much to explore. Usually its just the two of us but sometimes we go with friends and venture further afield. This spring were taking the Garden Route to Port Elizabeth and are planning to visit Addo Elephant Park. At some point, we plan to visit Botswana or Namibia, too. The cost of living helps them make the most of their time. Bert says, Money for accommodation, petrol and food goes a lot further in South Africa, so if youre living off savings or a pension, you can enjoy a much better quality of life.

Sorting out the practicalities in Cape Town hasnt posed any problems. As far as healthcare goes, they have dental insurance in the UK and, if they need to see a doctor, they pay for the consultation and prescription. Setting up a bank account was a challenge, though. We did have problems getting a current account with a chequebook and debit card, says Margo. We had to turn to our local friend to help us there. They dont have joint accounts either, so I can only be a second signature on the account.

The rest of their set-up is easy to manage, though. They pay bills in the UK by Direct Debit, and in South Africa, water is metered, and electricity is on a pay-as-you-go system, as is the telephone. Bert says, We like to keep the house back home ticking over as one of our sons stays there on a fairly regular basis and the other uses our garage. But for most of the payments we have to make in Cape Town, its cheap or on a pay-as-you-go basis. Satellite TV, for instance, is something we only pay for when were using it. TV licences have to be paid in both countries, but its cheap in South Africa, about R220 (15) per year. We pay about R360 (25) a year for car tax in Cape Town and when were not in the UK, we put our car there on SORN [Statutory Off-Road Notification], take it off the road and lock it away. It all runs quite smoothly.

The couple have some advice for others planning to semigrate. Bert says, If you buy somewhere long-haul like South Africa, you need to know if you can afford to pay the return airfare every year. Is it somewhere you can speak the language and, if not, are you prepared to learn a new one? If youre living somewhere for half the year, you want to be able to fit in. We dont speak Afrikaans but we fit in because we speak English and we make an effort to get on with the locals.

Margo says the only drawback of being so far from the UK is that the cost and time it takes to travel can deter friends and family from visiting. And its little wonder that it gets harder each year, at the end of those precious six months, to jump on the plane and head back to the UK but at least they know theyll be heading back to the sunshine before long.
Simple steps to semigration
Maintaining homes and managing finances in two different countries, while not having permanent residency overseas, means semigrating can require more research and planning than emigrating.

Money matters
David Franks, Chief Executive of Blevins Franks (www.blevinsfranks.com), specialists in overseas taxation, advises that there is nothing to prevent an individual becoming tax resident under the rules of more than one country, though even if you were to spend less than 90 days in the UK, it is possible to still be classed as a UK tax resident on the basis that you continue to have a settled residence over here. Therefore, any income you generate overseas is likely to be taxed in that country as well as in the UK.
When it comes to cash, shop around for the best way to transfer money, says Mark Bodega, Marketing Director of HiFX foreign currency and exchange specialists (www.hifx.co.uk). Its crucial to check out both fees and exchange rates. Mark warns against using banks to buy and transfer currency regularly, as fees and commission soon add up. Larger currency companies allow customers to automate payments via Direct Debit and fix the exchange rates for up to two years ahead, so youll know exactly how much is being transferred every month. They also guarantee that clients will not pay overseas bank receipt charges.

Look after yourself
As far your health goes, you should consider the access youll have to local services. If youre not a resident, you wont be entitled to state health care. If its an EU country, then your European Health Insurance Card (www.ehic.org.uk) should apply, but non-residents can still end up paying more than residents, and you might have to pay for your care and then reclaim the costs afterwards.

Furry friends
If you want to take your pet with you, research the costs. For instance, crates can cost 900 one-way for Spain and 1,356 for the USA. Check your destination countrys quarantine rules, but whichever country you go to, youll need a full UK pet passport (200) and your pet will need a microchip, rabies injection and a rabies blood sample, allowing them to enter the UK at least six months after the blood sample is taken. Youll need to keep the rabies vaccinations and passport up to date.
---

This article appeared in A Place in the Sun magazine May 2009 issue. To buy a back issue call +44(0) 20 3207 2920 or to subcribe click here.