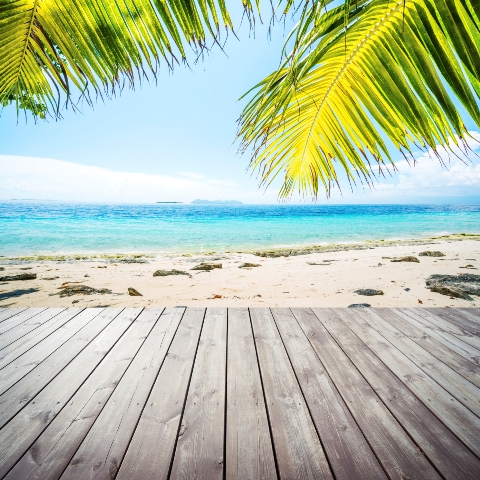 Originally from Sussex, the Payne family run Olivers, a village deli in Paphos, Cyprus. Here, Jill, 64, reveals how they keep the shop full of British favourites ticking over
Weve been open three years since June. My husband David and I came out here with the intention of retiring, and the first six months here were lovely, sitting in the sun, but I got itchy feet and needed something else to do.
In the UK, David was a business travel agent, and I had an accounts and payroll business. We lived in Haywards Heath in West Sussex. I also have a catering background, and we ran a hotel in Torquay for several years.
Wed been coming to Cyprus for seven years, and in 2002 we bought a holiday home here. Then David had the chance to take early retirement so we thought, why not live here?
Our son Stephen and our daughter Helen came with us. In the UK Helen was a legal secretary, and Stephen had just left university. But they didnt like the jobs they found here and were mulling over going back to the UK. We went back there for a holiday and visited a farm shop that was absolutely beautiful, and my son said, I was happiest when I was working in Sainsburys. It hit us all at once why dont we do something like that in Cyprus?
We did a tremendous amount of market research, asking expats which foods they missed most from home. At first we went for luxury items: pickles and luxury jams, biscuits and cakes. Then we started to be hit by the credit crunch and we now have more everyday items. Our most popular products are the hams and our fresh salads; we do bean salad, potato salad, seafood salad all fresh every day. In the past weve sold 7.5kg of coleslaw in a week. We chop the whole lot by hand Ive got a lady whos queen of coleslaw! Weve recently started doing crme frache and fromage frais, the crme frache is doing really well, and were hoping to do single and double cream in the next few weeks.
We didnt find the shop the shop found us. It is three minutes from our house, and lots of Brits live here. When a new business opens Cypriots have it blessed by a priest, so we did the same when we opened [see photo above].
Stephen was assistant delicatessen manager at Sainsburys, so hes the main man. He does the meat and cheese, our daughter does the money side and ordering and keeps the shelves looking nice. David did work in the shop but hes had health problems so now he potters.
I work a 12- to 13-hour day, six days a week. The shop is only open until 4.30pm, but being a food shop everything has to go into the chiller so it takes a long time to clear up.
They all say Im a workaholic. I enjoy what I do. I do all the cooking quiches, scotch eggs.... We do a lot of catering. This morning [Monday] I was making sausage rolls and scotch eggs last week I made 167 scotch eggs, and Ive already made a 100 this week!
I think the biggest difficulty is that were on an island, 4.5 hours flight from the UK. All of the meats and cheeses are fl own in once every three weeks; its not like having a cash-and carry down the road.
Weve got a very good working relationship. I dont think we argue. We were already a very close-knit family when we came out here.
We were looking to open another branch at the beginning of this year but we realised it wasnt the best time so were holding fire. A lot depends on what our son and daughter want to do we decided this is going to be their inheritance.
Olivers, Paphos: 00357 26 653024;
www.oliversdelicatessen.com.