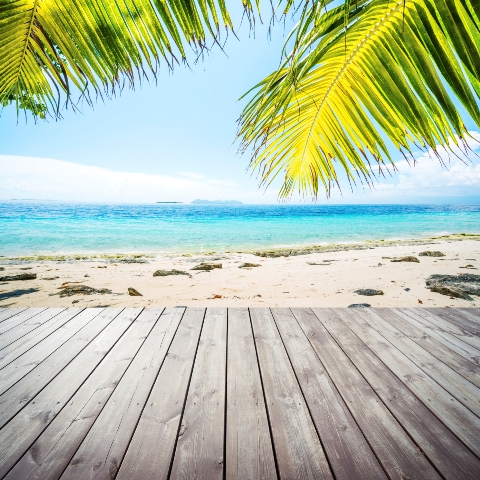 Having already bought in Barbados and the Bahamas, England rugby player Lee Mears has now bagged a place on the Greek paradise island, Samos.
Why did you buy in Samos
My wife and I have holidayed quite a bit in the Greek Islands. Weve had some fantastic holidays in Polis, Crete, Corfu and so on. Samos is very appealing I think because its an up-and-coming island, its very picturesque.
Our property is one of the apartments on the Halcyon Hills Resort and has got a shared pool. I love the facilities the spa, the views. It was a lifestyle and investment buy I think itll make money in the long term, but Id like to keep it for as long as possible. It was just the quality and Ive seen quite a few properties abroad I dont think you can ever compromise on quality, when you walk into a place and see how nice it is.
How will you spend your time there?
My wife and I are very much explorers, were not afraid to visit all the different beaches. What I love about Greece is you can drive all over, explore all the nooks and crannies, sampling good food. I didnt see if theres a golf course, but Ill be dragging the little man [son Isaac, nearly two] there. I love my golf.
Do you own any other properties abroad?
Ive got a two-bed townhouse in Fitts Village in Barbados with a friend of mine. Its been one of my favourite holiday destinations since I was a kid. I also own land in the Bahamas from early in my career an old wise man called Danny Grewcock says you should always buy something after your first cap youll remember. I love the Bahamas, you can go five-star or you can go rustic and chill out and live like the locals. If the land ever gets planning permission its been a good four years Ive got first refusal on a marina plot on Port St George which will be very lucrative. At the moment its difficult to manage my time to go abroad but when I finally do retire not for a good five or six years yet we might do three months here, three months there.
Which is the best rugby team and who is the best player in the world?
Definitely the All Blacks. Theyve got great strength and depth. And the Australian rugby player Lote Tuqiri is the most talented.
Whats been the biggest moment of your career?
Probably scoring my first try for England at Twickenham and hearing the crowd explode 80,000 people cheering sends a shiver down your spine.
You enjoy cooking whats your signature dish?
Beef Wellington. I fed it to a few South Africans and they liked it they know their meat. For pudding, Im a chocoholic, so it would have to be chocolate fondant, runny in the middle; thats the only way to do it.
What do you like to eat in Greece and Barbados
Its simple but the Greek salad I like making this at home, too and lamb kleftiko. In Barbados a flying fish sandwich is always good.
You like to fly, too?
I do go up every now and again but its on the back-burner now. If I do want to do it as a profession going into the airforce was always the path I was going to go down I need to do more of that.
Where else would you like to live?
Its too far away for a holiday home, but Australia and South Africa for a move for the long term. Im a big sun-chaser, I spend all year playing rugby in the rain, so I want to live wherever the sun is.
To find out more about the Halcyon Hills Resort, contact Barrasford and Bird or tel: 0800 1 303 101.