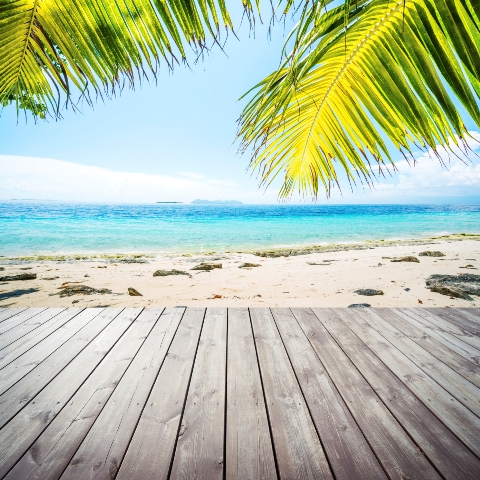 Former England footballer and native Australian Tony Dorigo is looking forward to sunning himself at his new property on his Portuguese resort, Vale da Lapa Parque.

What properties do you own?
I have a small number of investment properties in the UK, but the next stop is Portugal; I plan to buy on Vale da Lapa Parque, the resort my company is building on the Algarve because I want some regular sunshine! Being an Aussie by birth I have missed it. The Algarve has a great climate, is only two-and-a-half hours away, and has a plentiful supply of great restaurants and golf courses. Once weve bought a place, as I develop property there, I visit for three to four days every fortnight, and my wife will probably come out once a month. We will use this as the family base during the holidays and expect our children Luca, 20, Todd, 18, and Sasha, 14, and their friends to visit rather a lot!

What appeals to you about Portugal?
The Portuguese are very friendly and unassuming. They have a slower pace of life, which is a great antidote to the lifestyle we have in the UK. The Portuguese have their traditional dishes of salted codfish, Chicken Piri Piri and sardines, among others, but just having a freshly caught fish with salad and white wine is hard to beat!
What will you and your family do when visiting your Portuguese home?
Firstly, well relax around the pool to get a tan. Then the ladies will go shopping while the boys play golf The boat trips are always good, especially the dolphin-watching one. There is also the new Algarve Motor Park (where the F1 teams recently tested), where they also hold a round of the Superbike World Championship. However, we would mainly relax and then head out to a nice restaurant in the evening.

What is the thinking behind Vale da Lapa Parque?
To produce the kind of five-starquality, boutique resort epitomised by the golden triangle (Vale do Lobo, Quinta do Lago), but without the huge price tag. We found a beautiful sea-facing site in Carvoeiro, a lovely seaside town about 40 minutes west of Faro airport. The 85-unit site, complete with restaurant, spa and full amenities, will be finished in autumn.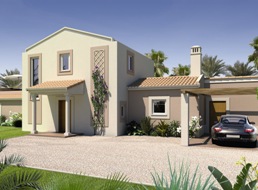 What is the International Development Registry (IDR), and why did you sign your resort up for it?
It's a third-party independent legal report that has checked out every aspect of the development and the people behind it. It will give confidence in my present development to buyers and agents alike. Plus, when looking for funding for future developments I believe I will be at an advantage if my presentation includes an IDR report.
Who do you think is the best footballer playing currently?
I normally lean towards Frank Lampard and Steven Gerrard. Not only have they performed at the highest level for years, but they are club men; when the chips are down, they are the ones to rely on. However, it is difficult to overlook outstanding talents Ronaldo, Messi and Kaka. Of these, scoring 40+ goals, and winning the Premiership and Champions League give Ronaldo the edge.
Which players, alive or dead, would form your dream squad?
Pel and Van Basten up front with Maradona playing in the hole behind. This team would have so much of the ball. We would also play Cruyff on the left and Ronaldo on the right, with Platini in the middle, and Bobby Moore and Beckenbauer as the centre halves, with Buffon in goal. Those nine players would be enough to win on their own, so I can play at left-back and my best mate from my Aston Villa days Dave Norton can play right-back!
Find out more about the IDR at www.idrgroup.uk.com