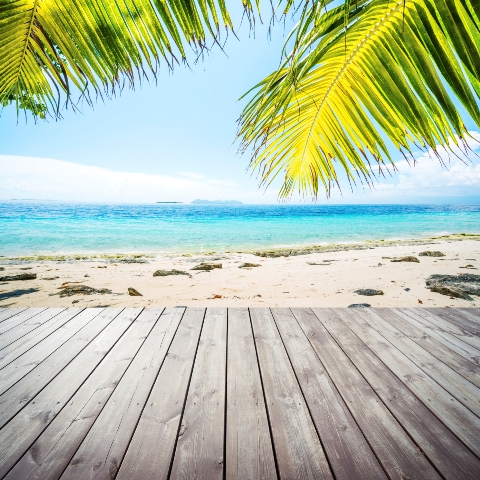 Nervous about investing your hard-earned savings in a property abroad or dont have the cash to buy alone? Pooling your resources with others in a collective investment scheme can help you buy the property you want for less outlay, exposure and hassle. From holiday clubs, property funds, fractional ownership and REITs, we look at the options.
For anyone attracted by the possibility of investing in overseas property but frightened by the potentially large sums of money and hassle involved, a collective investment scheme may be the answer.
There is now an array of schemes and products on offer to suit a range of budgets and objectives. For people wishing to buy a home abroad but lacking the time or resources to go it alone, the options range from small informal arrangements with friends to membership of holiday schemes that offer a variety of properties or resorts in different locations around the world.
Alternatively, those looking to invest to achieve an income stream or capital growth could opt for a property fund. As well as publicly listed property funds, the options range from investment clubs or syndicate arrangements, where the investors make all the investment decisions collectively themselves, to private funds run on behalf of investors by an operator or a fund manager.
At the smaller end of the spectrum, less formal schemes can be highly effective. John Howell, senior partner of the International Law Partnership, is a huge fan of simple and straightforward arrangements between a few friends who decide to buy a house together. This can be a sensible and attractive option in todays uncertain economic climate.
Small is beautiful provided that you know the right people, he says.
Holiday residence clubs
An option for people who would prefer to have access to a number of holiday homes in a variety of locations around the world is the holiday residence club.
Among the first of their kind in the UK, Rocksure Property and The Hideaways Club were inspired by destination clubs in the US, which offer luxury timeshares without the potential advantage of shared ownership.
David Rogers of Rocksure explains that he and his co-founder wanted to turn the destination club concept on its head, with investors owning shares in a holding company that in turn would own properties around the world.
Rocksure closed its first such fund, the Alpha Fund, in July 2007, and is taking subscriptions for its second, the Bravo Fund, which will own six luxury properties of an average value of around 1 million each in the Rockies, Morocco, Thailand, the Algarve, Brazil and northern Croatia all chosen for their investment potential and sunshine.
One of the 40 units in the Bravo Fund costs 189,000, (a half-unit costs 94,500), with an annual maintenance fee of 1,800 per full unit. In February, Rocksure also launched the Capital Fund, which aims to invest in properties in ten European cities.
The Hideaways Club is more ambitious, aiming to have 600 members and 100 properties within the next five years, explains Stephen Wise, one of its founders. Hideaways currently has close to 100 members and 13 luxury properties in western Europe and the Mediterranean, three more under development in Croatia, Borneo and Mauritius, and plans to expand in South-East Asia.
A full share in the scheme costs 220,000 (subject to review), with an annual maintenance charge of 12,000. In return, a full member receives points equivalent to four weeks stay in peak season. Two other entry levels are also available. Both Rocksure and Hideaways provide a concierge service and housekeepers at each property to look after guests.
One of the major draws of these schemes is that they offer access to properties in locations that might be too expensive or adventurous to buy in on your own. The downside, however, is their complex structure: If it all goes wrong unravelling it is going to be more complicated, comments John Howell.
In terms of exit strategies, Stephen Wise admits that the resale market for this type of scheme is unproven. Hideaways investors have to retain their share for three years after joining but can then sell it to anyone who meets the admission criteria and can take their place in the Club. Alternatively, shares can be sold on but various conditions apply.
In contrast, Rocksures funds each have a finite life of seven years, at the end of which the houses will be sold. The proceeds will be divided up between the shareholders, with the two founding business partners taking 17.5 per cent of any capital gain above a hurdle of the first 20 per cent increase.
Hideaways business partners, however, dont ever want to sell its properties, and the bulk of their reward will come from taking a 20 per cent slice of gains on share re-sales.
Rocksures and Hideaways funds are registered offshore, in the Cayman Islands and Gibraltar respectively, which eliminates corporation tax, but also means their customers are not covered by the Financial Services Authority FSA's complaints and compensation arrangements. Under financial services rules, Rocksures and Hideaways funds are only open to high-net-worth individuals or self-certified sophisticated investors.
Fractional ownership
Another type of collective ownership scheme growing in popularity is fractional ownership. Established in the US and Caribbean, the concept has been pioneered in Europe by the Portuguese market, primarily on the many golf resorts along the Algarve, and increasingly on the Silver Coast. It is, however, becoming more available in other countries.
In simple terms, fractional ownership works by allowing buyers to own a fraction of a propertys equity, rather than owning it in its entirety. The size of fractions varies but typically they come in quarters, which give the owner three months (or 13 weeks) use of the property a year, and they also come in sixths, tenths and twelfths.
Fractional ownership is not timeshare in disguise. Unlike timeshare, it allows a number of unrelated buyers to enjoy occupancy rights based on equity ownership. Each owner gains from any appreciation in the property value and can sell their interest at market value at any time. A good example of a highly attractive scheme, says John Howell, is one being put together by the Adrian Leeds Group, which is selling the right to use an apartment in the Place des Vosges in Paris, one of the citys premier addresses.
Enthusiasts believe fractional schemes will be a huge growth area over the next few years as the squeeze on mortgage finance makes buying a holiday home overseas more difficult.
Jeff Hankin, development director of the Best Group, which works with developers such as David Lloyd Resorts to create fractional schemes, believes that in five years time only retired people will be choosing to buy holiday homes outright.
However, many untrustworthy schemes are being touted by people who are not licensed to sell them by the FSA, warns John Howell, and it is important that the fractional market doesnt go the same way as timeshares, which were debased into worthless products by unscrupulous sales people. As Jeff Hankin observes, a fractional scheme does not turn a bad resort into a good one.
As a rule of thumb, John Howell says you should not be paying more than a 20 per cent premium for a fractional share of ownership than you would have paid if you had bought the house outright. You should make sure that the contract gives you what you need in terms of occupancy rights, that theres a good exit route and that management costs are going to be kept under control (see the next issue of A Place in the Sun for a more in-depth look at fractional ownership).
Property investment schemes
For people interested in property purely for investment purposes, one option is to form a property investment club, where a small group of people contribute a certain amount of money and collectively decide where to invest. This can work well and is treated as a tax-free entity by the Inland Revenue, though the individuals involved pay tax on the profit they take out.
There are also property investment funds run commercially; another area likely to grow fast over the next few years. Stuart Law, chief executive of the Assetz group of property investment companies, which aims to invest in properties that will yield solid income in the long term, says there are plenty of excellent opportunities overseas, with developers struggling to raise funding and selling apartments at an early stage at heavily discounted prices. As an example, he cites a developer in Cape Verde who is selling beachfront condos at astonishingly low prices.
Stuart Law is also excited by opportunities in the UK property market, which he expects to recover awe-inspiringly quickly over the next six months or so. For example, Assetz is setting up a fund to invest in student halls of residences, aimed primarily at pension investors looking for income in retirement.
The Best Group is launching an open-ended offshore fund in Dubai that is looking to invest in apartment development schemes at extremely attractive prices and with minimal risk, and in commercial properties, explains Jeff Hankin.
Other property specialists, such as A World Overseas, are also planning to set up funds. Vas Agridhiotis, the companys managing director, explains that it is possible to invest in residential property overseas through a Self Invested Personal Pension (SIPP) as long as this is done indirectly through a pooled fund and it complies with certain other criteria, including a veto on personal use of the properties within the portfolio.
Consider the risks
Whichever scheme you choose to go with, its vital to keep your feet firmly on the ground.
Everyone underestimates the risks, cautions John Howell. You have to have enough confidence in the salespeople or you have to get some independent financial advice about whether this is really a sensible investment or if you are simply investing in the Titanic.
A small number of lawyers are experienced enough in international property investment to provide this kind of advice. Collective investment schemes should be sold through independent financial advisers (IFAs), though most offer an execution-only service rather than advising on their merits.
The potential rewards may be tantalising, but anyone considering entering a collective property investment scheme should go into it with their eyes wide open.
Your share of a home abroad for less than 20 a month
A new scheme that lets you buy into property in Turkey for less than 20 a month is available through Select Ownership. Buying into the scheme gives you a two-week share in a furnished apartment in the Horizon Sky complex in Bodrum, with full right of use. Prices range from 1,990 to 8,000, but a choice of flexible payment plans bring the costs down to as little as 16.57 a month. Owners can choose to either use their two weeks of the year personally, rent them out or swap them for another worldwide destination, of which there are over 4,000 to choose from. Unlike fractional ownership and timeshare, Select Ownership property so your share is sold at the end of a specified term, providing a ready-made exit strategy. Mark Stott, CEO of Select Ownership, said: In the current economic climate people are not prepared to make large financial commitments, yet the desire to enjoy all the trappings that come with owning a property overseas remains. Select Ownership addresses these issues, offering property for less than the price of a takeaway.
Fast Fact
Overseas property funds offer a hands-off, hassle-free way of investing. The researching, buying, letting and selling of the properties are left up to the fund manager and his experts all you need to do, all going well, is collect your returns.
Choosing whats REIT for you
Investors can gain exposure through publicly listed funds to listed global property markets, many of which are becoming dominated by property shares that have converted to a structure known as a real estate investment trust or REIT.
REITs are generally defined as corporations or trusts that use the pooled capital of many investors to purchase and manage property. They benefit from favourable tax treatment, though this is mainly for the benefit of the trusts themselves, rather than the investors in them: for example, exemption from corporation tax and from capital gains tax on the sale of properties. In return, REITs have to abide by certain rules: notably, they are required to pay out a high proportion of profits as dividends to investors (generally 80-95 per cent), which restricts their ability to engage in development activity. Instead, REITs generally own a diversified portfolio of long-term investments, mainly in commercial properties such as shops and offices.
In the UK, of listed property companies, around 20 the vast majority by market value have converted to REIT status since the legislation came into force on 1 January 2007. Elsewhere, similar REIT-type vehicles are available the US and Australia launched them in the 1970s or in the pipeline in more than 20 countries. In Dubai, the REITs market is in its infancy and Spain has drafted a REITs law.
There are currently 43 open-ended property funds available to UK investors that can invest in REITs, according to industry body Reita. Aviva Investors, for example, one of the biggest property managers in the UK, manages the Norwich Global Property Fund and the Aviva Global REIT Fund, both of which are aimed at investors with a medium-to-high risk appetite, and should therefore normally only account for a small part of an investors overall portfolio. An independent financial adviser (IFA) can help investors select funds that match their risk appetite.
As REITs trade as shares, they tend to be more volatile than direct investments in bricks and mortar and been battered in the stock market and property downturns over the last 18 months. A number of REITs are planning rights issues, which is also depressing sentiment.
REIT funds look relatively cheap compared with funds that invest in other areas of the stock market. Similarly, yields on UK bricks and mortar appear relatively attractive compared to gilts and cash. However, the UK property may face further pain in the short term before it starts to recover.
---

This article was published in the Show Special 2009 issue of A Place in the Sun magazine. To order a back issue call +44 (0) 20 3207 2920 or to subscribe click here.