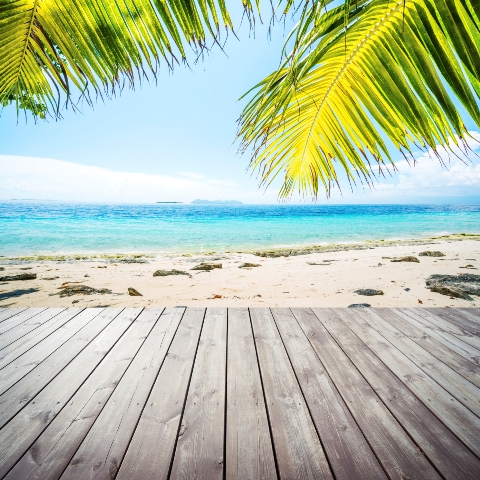 Foreclosure signs are a familiar sight in the US, notably Florida, and Spain. Markets there are filling up with distressed and repossessed homes available at knock-down prices. The time to buy really is now...
As the global credit crunch continues to bite deeper, we are beginning to experience the full-blown legacy of one of the biggest property booms in history. A slew of repossessed and distressed properties are flooding into markets that got especially overheated during the past five years, a situation fuelled by excessive levels of lending.
Spain and America have been particularly affected, and the volume of such heavily discounted sales is driving down prices further in the worst hit areas, compounding the problem of negative equity. But if, like Winston Churchill, you see an opportunity in every difficulty, there are bargains galore on the resale market and among the hefty oversupply of homes built by greedy developers. Those with a long-term view (and access to finance) can seize their chance, then sit back and wait until prices recover.
So how do buyers faced with the hard-selling techniques and feeding frenzy that characterised the boom years navigate this confusing new landscape? And what is the difference between a distressed sale and a repossession?
Often used as an umbrella term for both kinds of sale, a distressed sale is one where the vendor has to sell their property for less than the market value because they are in financial dire straits. These include resale properties belonging to individuals who cant afford their living expenses any more (these properties are sold through agents), and off-plan purchases by investors who cant keep the payments up.
There is also distressed developer stock, where new properties are sold through a developer who is being forced to foreclose on uncompleted sales. Much of this stock is being bought up in bulk by speculators and hedge funds. If the developer is still solvent, you can buy direct from them, saving on agent fees. They will sell at a 25-30 per cent reduction the break-even cost but bank-owned properties tend to offer 40-50 per cent discounts.
Repossessions where a bank takes over property to recoup some of its losses can also be divided into individual re-sales (where the owner has fallen behind on their mortgage payments), and bulk repossessions (where the developer has gone bust). Repossession properties are available through both banks and agents.
Spain the bargain hotspot
In Europe, Spain has the highest level of both types of distressed property. The largest concentration is on the Costa del Sol, followed by the Costa Blanca, and then other areas such as Murcia, where theres been over-building.
Among the distressed resale properties available on the Costa del Sol is a townhouse in the La Cala de Mijas area which was bought by the British owners two years ago for 370,000 (345,800 at todays rate), and is now selling for 200,000 (186,900) (see www.starlacala.com).
The Spanish Costa de la Luz has fewer distressed sales but a one-off example is a luxury four-bed villa frontline golf with a private pool in Nuevo Portil for 475,000 (444,000) instead of 660,000 (617,000), available from Titan Properties.
Apartments built around golf courses and/or close to the sea predominate, but theres also residential stock in Madrid and Barcelona being sold off, and some distressed developer properties in Ibiza are coming to market soon through Casa Calida Properties (www.casacalidaproperties.com; 0844 736 5644).
Another example of distressed sale stock is the Gazules del Sol development in Benahavis near Marbella, where three-bed penthouses have been reduced from 599,000 to 293,000 (560,000 to 274,000), (available from GEM Estates).
Because many Spanish banks have started selling property direct to buyers in order to shift unwelcome portfolios as swiftly as possible, they have been nicknamed the new estate agents. The more aggressive sellers, like CAM Bank, are even organising inspection trips of repossessed properties, but remember that banks are not estate agents so they are not experts in determining the true value of properties.
On the other hand, with developers going under so regularly, banks have got an awful lot of properties to get rid of. Santander, Spains largest bank, has a portfolio worth 2.7 billion (2.5 billion).
Banks are more likely to offer you financing if you are taking distressed stock off their hands. Moreover, says Steve Long of Casa Calida Properties who is working in association with CAM Bank people prefer buying repossessed properties from a bank rather than an individual vendor.
They feel reassured that buying direct from a bank is a safeguard because banks will have done title deed checks.
Andy Welland of GEM Estates has some additional advice for those thinking of buying a repossessed property. Nine months ago, lists of bank repossessions started doing the rounds. By the time a property gets to street level (it can take three years), it can have passed through several agents, all of whom want commission, he says. Make sure you get a direct listing from an agent, who can introduce you to the bank thats selling it, so there is only him and you in the chain.
The UK-based company Safe Buying Experience, which was set up to bring ready-vetted properties to market, promises to protect the buyer by asking the right questions about distressed stock that has come from Spanish banks and developers. Anything that passes their due diligence is going to be sold direct or through auction. Their first auction was held in London in April, by Andrews & Robertson. Bank-repossessed apartments in the Costa del Sol's Benalmadena which were worth 250,000 (234,000) a year ago had a guide price of 155-190,000 (145-177,500).
Later in April they will be selling product from Portugal's Algarve and Silver Coast at 20-40 per cent discounts although the country has far fewer distressed properties than Spain.

American dreams
The other rich hunting ground for distressed properties and foreclosures is the United States, where so-called motivated sales accounted for a third of transactions last year.
Sales in the worst-affected areas Nevada, Arizona, California and Florida are up on last year, and British investors are also targeting urban areas such as Detroit.
Within the catch-all term of distressed sales, there are short sales (pre-repossession) and foreclosures or REOs (Real Estate Owned, that is, bank-owned).
With a short sale a property worth less than the mortgage, which the owner cant afford an agent will negotiate a rescue package with the bank by finding a new buyer, and the seller avoids having a foreclosure on their credit record.
Motivated properties are sold by agents through Foreclosure Exhibitions or Foreclosure Bus Tours around afflicted areas. Theres a foreclosure expo due to be held in Orlando in June (see www.foreclosuresexpo.com), but bear in mind that, as at other property shows, buyers can feel bamboozled by choice, so these tend to suit locals who really know the market.

Under the hammer
Distressed properties in the US also go to auction arranged by agents or banks and are more common than Spanish-held versions (although Direct Auctions hold them in Marbella, see www.direct-auctions.com).
According to Bill Cowie of Floridas British Homes Group, condos are the most afflicted type of property in south Florida, but villas abound in central Florida. Typical of his companys no reserve online auctions (in conjunction with Stirling Sothebys) is a three-bedroom apartment in Floridas Naples, valued at $397,000 (274,000) in 2007, and now selling for $200,000 (138,000). Some auctions demand a refundable deposit Sothebys ask for $25,000 (17,000) and you must have your finance in place beforehand because once the hammer comes down you are bound to pay the balance within 30 days. Cowie warns of the perils of getting swept up by auction fever. Know your maximum bidding price and make sure youve done your homework. Research area, not just price. Are short-term rentals allowed in the area where the property is? Is the community well managed, with a fully functioning Home Owners Association? Set up a building inspection so you know what you are getting. Meanwhile, Patricia Tan who is selling foreclosed property in the affluent Sarasota area of Florida stresses the need for a separate mould inspection in this humid region. Unlike a short sale which is still being lived in a foreclosed property can often be in bad shape, having been empty for over a year. It wont have had electricity and therefore air con running. At the top end of the market, she has a 5,000-square-metre luxury country club property, which was $3.5 million (2.4 million), and is now selling for $1.4 million (965,500). Make sure you dont miss out on the sale of the century.
Tips for buying distressed property
Speak to a mortgage broker first. You must make sure you have finance in place before putting down any cash, and lenders have tightened up (think 70 per cent loan to value).
Work with someone who knows the area. Local agents are usually better than nationwide companies. Also, is a distressed property a one-off in an otherwise healthy community, or is it part of a distressed community?
Take your time. A bargain can turn out to be costly if you get it wrong. Rent before you buy if you are hoping to relocate, and shop around.
Get an independent valuation and ALWAYS seek independent legal advice. Dont take what the agent tells you about rental yields at face value ask for proof.
If buying from a bank or an agent acting for one make sure you are not buying something subject to an existing debt, for example, 10,000 (9,300) of backdated taxes for rubbish collection.
Words: Liz Rowlinson
---

This article was published in the Show Special 2009 issue of A Place in the Sun magazine. To order a back issue call +44 (0) 20 3207 2920 or to subscribe click here.