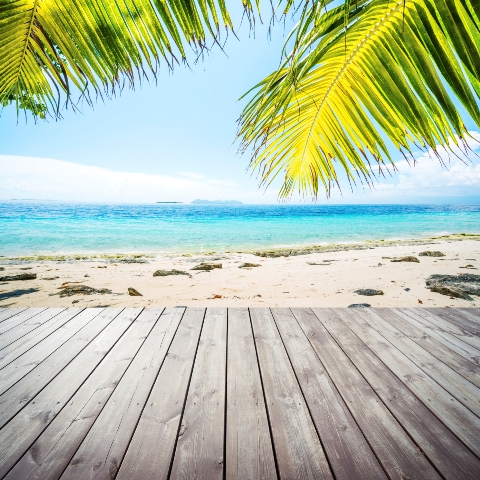 Even top chefs need to switch off sometimes and for Antony Worrall Thompson, or Wozza, as hes affectionately known, this involves spending time at his Spanish bolthole. We caught up with him for a chat about his finca on the Costa del Sol
Where is your finca?
Its in Mijas, between Malaga and Marbella. Ive had the property for about six years. Its remote, tucked away in the mountainside in Las Lomas de Mijas, without anyone overlooking it. Its got sea and mountain views and its a nice place to escape to. Its got an avocado farm on it, which is a romantic story but it doesnt make me much money! Weve got 200 avocado plants and we get about 300 crates out of it. I bring some back to the UK, but you can only take so many avocados in your hand baggage
Why did you buy it?
It was thrust upon me in a way because we had found a property, but when I went to sign the contract, they realised that I was on telly and put the price up by 50,000 so I said, Sod off! basically. I went back to the estate agent, and he asked us if we wanted to see another property. We had a look and fell in love mainly with the garden, the house needed a bit of work, but it had chickens and a really nice pool, which the previous owners got away with by calling it a reservoir for the avocados.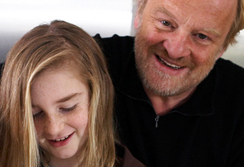 Its got four bedrooms plus theres a two-bedroom cottage. I thought it was perfect, I said, This is it. I have The Good Life at my place in Henley with my farm there, so I saw it as bringing a little bit of our life to Spain. Its great that I can potter outside and my wife can sit by the pool. Im not a big sunbather; I like to be active and there are some great mountain walks nearby. We play quite a lot of tennis, too. It was our friends who took us to this area of Spain about six and a half years ago. I thought, This is a nice lifestyle. Im an impulsive person so I said, Right, weve got to get a property; I didnt think about it very long. It was finding the right property that was the problem.
Have you done much to the house?
We put in an automated water system and we put another borehole in the well so we dont use mains water. Weve also added extra bedrooms, a bigger kitchen and we put a nice big balcony on one of the levels so we can entertain outside.
How often do you stay at the finca?
We try to go there about six times a year. We have a fairly long summer holiday there with the kids and well go there for long weekends and half-terms sometimes. I resisted buying an overseas property for ages because in a way youre always tied to it and I do like to travel, but its been very good. The kids like going there and they can entertain their friends. Its something were in for the long term; were not after a quick buck.
Had you always wanted to buy there?
Not really. I was more interested in buying in the south of France or Italy, as I understand the languages better and I feel France and Italy are more foodie-orientated than Spain. That said, Spains got the best restaurants in the world in the Barcelona area. Im a keen cook at home so when we go to Spain I go to the markets as theyve got fantastic produce. Im also a keen tryer of tapas; I think theyre one of the most exciting ways to eat.
Antonys latest book, Fast Family Food (Mitchell Beazley, 18.99), is available from all good bookshops.