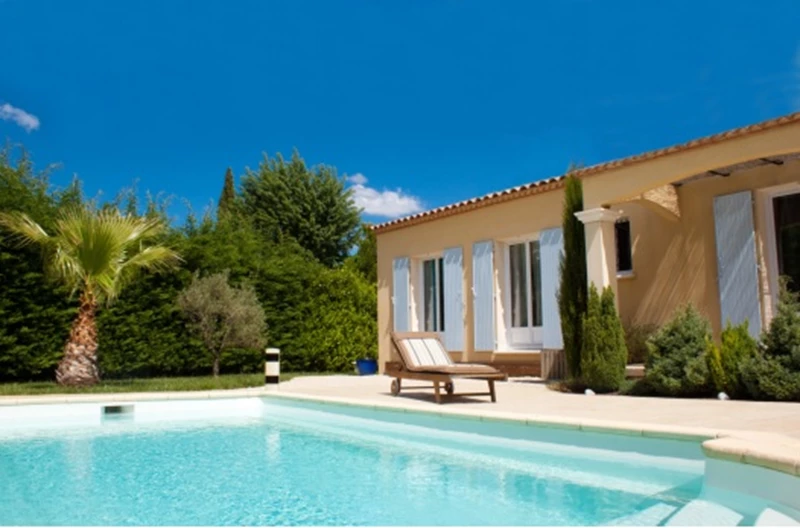 Cyprus adopting of the euro this year brought stability to the island and made it an even more attractive winter sun destination. We take a look at the buying opportunities waiting for you on Aphrodites Isle.
Theres always hype in a country when it adopts the euro and Cyprus is no exception. It joined the Eurozone in January this year, a move that so far seems to have given it a shot in the arm.
In spite of the world going through an unprecedented economic crisis, marked by high levels of inflation and stagnation, the Cyprus economy remains extremely satisfactory, said a confident minister of finance, Charilaos Stavrakis, recently. That said, with the pound weakening against the euro, buying there recently has got considerably more expensive.
Cyprus is just as popular with older people as it is with families there are an estimated 60,000 foreign retirees living on Aphrodites Isle, of whom a large percentage are Brits. Why? Because you get year-round sun, a good quality of life and there are still British influences that remain from its days as a British colony (until 1960).
Cyprus has three key buying areas Paphos, Limassol and Larnaca. Each is currently the focus of investment and infrastructure upgrades. There is also Polis, a less developed but increasingly popular spot with buyers in the west.
Looking to the future Limassol remains a good investment, with its planned new marina and waterfront development, confirms Martin Pearce, UK director of sales at Aristo Developers. And the spectacular area of Polis, bordered by the Akamas National Park and pine forests, will see comparably better returns because of the development limitations caused by strict low density laws.
Aristo Developers is selling villas in the village of Argaka, near Polis and on the edge of Paphos Forest, all with access to a pool and car parking. Prices start from 457,600 (376k)
In Paphos, the much-anticipated new airport opened last month. The longer runway will enable larger aircraft to land there and passenger growth in Cyprus is expected to rise between 3.5 and four per cent a year as a result. Construction of a four-lane highway linking Paphos town with the airport has also begun.
Paphos is home to Cyprus two flagship golf resorts, Aphrodite Hills (www.aphroditehills.com) and Secret Valley, both with their own stretches of beach. Facilities at the former include a purpose-built village with restaurants and award-winning spa. The latest residential phase there, Theseus Village, has apartments starting at 401,650 (331k), as well as townhouses and villas. Aristo Developers has a range of properties at Secret Valley starting from 433k (356k).
Or for somewhere outside the resort but still close to it, consider Konia Village where apartments start at 149,500 (123k). Secret Valley has begun construction of its own desalination plant to combat the water shortages that Cyprus is experiencing the government has ruled that no new golf resorts can be built without their own water supply.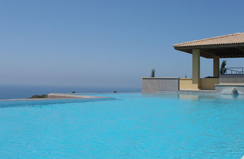 Non-golfers might prefer the smaller Elysia Park (www.pafilia.com) near Paphos, which with pools, playgrounds and shops is just as family-friendly as the larger resorts. Prices for apartments here start at 239k (196k). Or there is Leptos Vikla Village (www.leptosestates.com) in the hills outside Paphos where two-bed villas are available from 260k (214k) with a three-year guaranteed rental scheme of five per cent a year on the purchase price.
Limassol is ideal if you are looking for an apartment within walking distance of the sea, restaurants, bars and shops. The 170-million, 1,000-berth marina development, which will include commercial and residential units, has encouraged a raft of development in the area. Leptos Estates alone has launched six new developments around Limassol including its flagship Pantelis Leptos which consists of apartments and penthouses in the heart of the marina, which has been compared to a Mediterranean version of Londons Docklands.
For something less central but within walking distance of Limassols centre, there is the Emerald development (www.pafilia.com). Apartments with views of the sea and Troodos mountains start at 292k (241k).
Plans for Larnaca include moving the international airport to a new terminal, improving the towns roads and redeveloping the port area which was recently awarded the right to operate as a cruise port for 35 years. Another boost comes in March 2009 when Monarch Airlines starts flying there from Birmingham. Plans to build a new PGA golf resort in the village of Tersefanou, ten minutes from Larnaca, are stimulating interest in property in the towns surrounding villages. Celeb couple Jordan and husband Peter Andre, who has Cypriot roots, own a second home in the area.
Another recent celeb purchaser is former Liverpool and Wales international footballer Ian Rush who is having a two-bed apartment built at the Mythical Sands resort, near the lively spot of Ayia Napa on the eastern coast. Ian is creating the resorts fitness and spa centre and if all goes according to plan he may even open a football academy there!
To subscribe to A Place in the Sun click here or call +44 (0) 1371 851884.