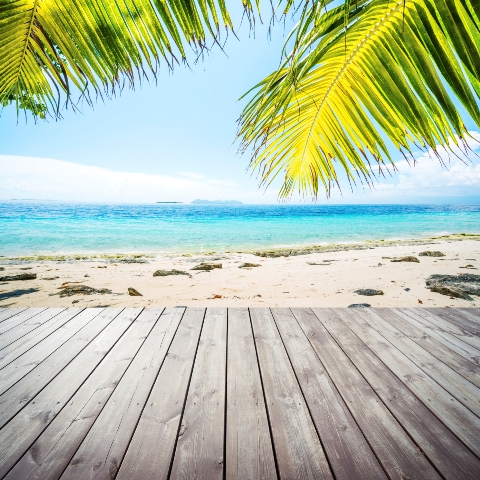 American stunner Caprice is one of the worlds most photographed models. Now busy with promoting her own lingerie brand around the globe, we caught up with her up for a chat about her homes and holidays...
Where in the world do you have homes and how do you divide your time between them?
I have homes in England, Florida and South Africa. I divide my time however my work commands me.
Tell us about your South African home?
Its in Johannesburg. The house is about 5,000 square feet and is on about an acre of land, overlooking the whole of Santon City. It has a swimming pool and tennis court.
How long have you owned property in South Africa and what first attracted you to the country?
Ive owned the property for about two-and-a-half years. I bought it when I flew over to South Africa to do a press junket when I was launching By Caprice Lingerie in Edgars department stores there. I loved the country and ended up buying the house on the spot for cash... I wrote out a cheque there and then. Its probably one of the most extravagant things I have done in my life!
How much time do you spend in South Africa each year and how do you spend your time there?
I havent spent much time there recently as I have been growing and pushing my brand here in the UK.
What is your ideal type of holiday and favourite destination?
My favourite holiday destination is the Caribbean. Theres no CNN, so no depressing news about the economy going down every two seconds and no phones. I prefer to have sun, good food and my boyfriend.
Whats your travel itinerary looking like for 2009? Do you plan to visit any new countries?
I plan to spend most of the time next year in Hong Kong, China and also the US. Its all about expanding my business at the moment.
If you could host a party at any venue in the world, where would it be and which three people would be top of your guest list?
I would have the party in Las Vegas, as its known for being the place that never sleeps. Theres always something out of the ordinary and spectacular to do there. My three guests would be Nelson Mandela, Audrey Hepburn and Jesus Christ... Should be a real rager!
Are we likely to see you in another stage or TV production any time soon?
In 2009 Id like to dive back into entertainment again, so hopefully you will!
Do you have a favourite view, one that you never grow tired of?
I love being at my mums house in California and looking at her beautiful garden and the vast golf course beyond it. Its my favourite place in the world and where I feel safest.
Which two words sum up the appeal of your latest product launch?
By Caprice Lingerie is one of my first brands and its going to be distributed in 30 Next stores. Its great value and super-affordable... sorry thats four words the best I can do!
For more information on Caprice and Caprice Lingerie see: www.caprice-online.com.