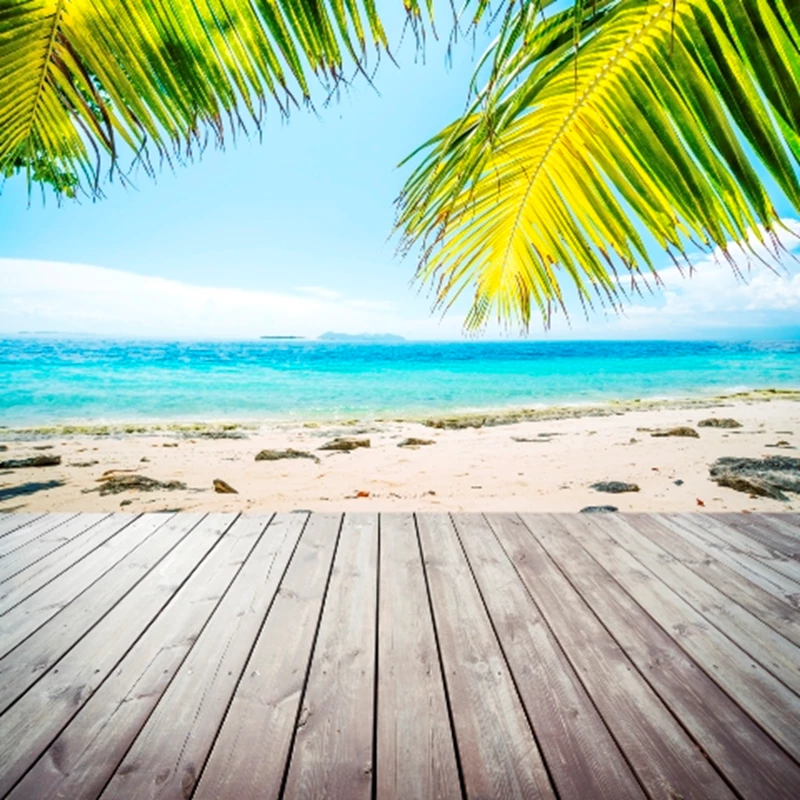 One minute she was starring opposite David Jason... and the next, Antonio Banderas!
Welsh siren Catherine Zeta-Jones has done well for herself a successful film career, marriage to Hollywood legend Michael Douglas and an enviable global property portfolio.
Some people think its easy being a Hollywood superstar and having homes all around the world. Take Catherine Zeta-Jones and Michael Douglas, for example. The couple have a luxury house on Barbados, a fully-staffed estate in Los Angeles, a sprawling apartment on Central Park West in Manhattan, a 2,000-acre ranch in Aspen, Colorado, a rural retreat (Lac Desmaris) in Quebec, and a mansion on the Ballearic island of Mallorca.Then there's their place in South Wales, a lavish home in Mumbles, near Swansea.
"The worst thing about having all these houses is that I find an outfit and I think its going to look great with a certain pair of shoes. Then I suddenly remember theyre in Mallorca or Bermuda someplace Im not!" laughs Catherine. That's why I have to buy duplicates. Its something I have to continually explain to my husband!" Ah well, nothings perfect...
She considers the semi-tropical island of Bermuda their primary residence. "Bermuda has been part of Michaels mothers family for five generations." she explains. Through his mother, actress Diana Dill, Michael is a descendant of the land-owning Dills, who came from Northern Ireland around 1630, just a couple of decades after Bermuda was first settled by shipwrecked English colonists who had been heading for the New World settlement of Virginia. In Bermuda, Catherine is often referred to as the Lady of Longlands, as thats the name of the Douglas two storey, five-bedroom property. It was built in 1821 and is set on a secluded 2.2-acre plot, with a swimming pool and two cottages on the grounds. When the celebrity couple are there, they and their family enjoy traditional local dishes like salted cod, boiled with potatoes, and Hop'n'John, a simple dish of rice and beans. Fishcakes are traditional on Fridays, and cassava or farine pies are served at Christmas. Two favourite tipples are Rum Swizzle, made with amber demerera rum and an assortment of citrus juices, and Dark'n'Stormy, a blend of local rums and ginger beer.
As a lover of drama, Zeta-Jones is intrigued by the fact that the desert island in Shakespeares play The Tempest supposedly located somewhere between Tunis and Naples bears a remarkable resemblance to Bermuda. That's not surprising, she says, as some of the plays details were lifted from accounts of a 1609 expedition taking 500 colonists by sea from Plymouth to Virginia. The flagship was wrecked by a storm and its survivors took shelter on Bermuda.
"Bermuda is an easy place to live, and our kids Dylan and Carys have become island kids. This is where they go to school and where their friends live" she says. "Michaels so thrilled to have them on the same island that he spent his summer holidays as a kid. He's a wonderful father. Sure, he likes working, but as he always says, it's going to take a lot to make me leave all this behind. We're at different places in our lives, career-wise, so were not vying for attention", Catherine says. "There's no tug-of-war. It's not like one of us is in Prague for months and the other is in Hawaii at the same time. Its not, I love you, honey Ill see you in six months. When Im away filming, I pass the responsibility for the children onto Michael. One of us is always there for them. Bermuda is only an hour and 45 minutes from New York by plane and it's a place where our family can have some privacy".
Living in Bermuda also means that the couple have plenty of opportunity to enjoy leisurely rounds of golf, a sport which they both adore. Luckily, there's a golf course situated right next to their house. They also share an enthusiasm for deep-sea fishing. "I've caught mahimahi", Catherine brags, "and last summer I reeled in a 40lb wahoo, just like Richard Dreyfuss did in Jaws! Michael took photos of it and then we ate it for dinner".
When the children are not in school in Bermuda, the couple relocate the family to the northern coast of Mallorca, where they have a castle-like mansion in the village of Deia. Set against the backdrop of the Tramuntana Mountains, Deia is hewn out of enormous grey-white cliffs and has a mysterious quality, particularly early in the morning before the daytrippers arrive, and in the evening after they've gone. It was once the home of the English poet and novelist Robert Graves, and his presence lured other writers like Gertrude Stein, Kingsley Amis and Allan Sillitoe to the town. Graves home, named Ca NAlluny (FarawayHouse) is now a museum. Andrew Lloyd Webber bought a finca nearby and further towards Soller are villas belonging to Boris Becker and Claudia Schiffer. Prominent island visitors include Richard Branson, Annie Lennox and Pierce Brosnan.
"We seem to gravitate to islands, dont we?" says Catherine. "We have a beautiful place in Deia. Very remote. Michael was bewitched by it the moment he saw it. Once we get there, we just click into the Spanish vibe. We have dinner at ten o'clock. I can't imagine having dinner at that time anywhere else!"
They're not alone in adoring the island. Spains King Juan Carlos and his family spend their summer holidays at Marivent Palace, near Palma. Mallorcas cosmopolitan capital is like a mini-Barcelona, offering a wealth of amazing architecture, hip art galleries and gourmet restaurants. And its not just Spanish royalty and famous actors who flock to Mallorca. It attracts visitors and buyers of all descriptions, many of whom are from these shores. Britons have always liked Mallorca, but their numbers have mushroomed in the past ten years. In fact, there are three times as many British buyers now as in the late 1990s, despite prices rising and the island becoming more upmarket. Recalling her last summer on Mallorca, Catherine can't contain a giggle: "When Michael was swimming one day, he was attacked by jellyfish. He was stung all across his back, it was pretty bad", she says. "Believe it or not, the best remedy is urine! So he asked Dylan to pee on his back. At first Dylan couldnt believe it pee on Daddys back? But he was delighted to oblige. When they told me about it later, Michael said, we'll work it out in 20 years when he's in therapy!"
In 2000, Michael Douglas founded the Costa Nord cultural centre in Valldemossa, which promotes tourism and hosts concerts and events. It's now owned by the government of the Balearic Islands, but Douglas is still involved in he marketing. "I wasn't born into the life my children were, they're wealthy kids so sometimes I have to wing it", Catherine confesses. "Whatever happens in their lives, I want them to be good citizens of the planet. That's all I can do".
As a mother, Zeta-Jones says she is big on manners, discipline and routine. "Wherever we are, they have their daily schedule and sit at the table until their food is finished there's no running around. I get complimented on my childrens good manners, which makes me feel very proud. I'm a lucky girl", she admits. "I've got two healthy kids, a great husband and a great career but I've had to work bloody hard for everything".
Born in 1969 in Swansea, West Glamorgan, Catherine was involved in local music and theatre productions from an early age. At the age of 18, she moved to London to make a name for herself in the West End. While performing in Bugsy Malone and 42nd Street she caught the eye of television casting agents. Yet when she was catapulted to stardom at the age of 19 in the ITV series, The Darling Buds of May, Catherine had no idea what to expect. For the next three years, she became a source of continual newspaper gossip and the centre of a good deal of romantic speculation. Reporters even snooped through her rubbish bin for evidence of illicit liaisons.
"My life changed the night the first show aired", she says. "It was about a family called the Larkins, who would eat, drink, have lots of sex and not pay their taxes. I played the daughter, Mariette, a real country bumpkin. The Darling Buds of May touched the publics hearts. But then I became this creature of the tabloids, a national obsession. I didnt even have a boyfriend until Iwas 19. As a kid, I was working and hanging out with hoofers girls my age doing the same thing as me. So when I did get involved, it was a free-for-all. I threw myself in and I got hurt and disgusted. No one taught me how to protect myself, or how to deal with all that attention. My family is from Mumbles, a little fishing village outside Swansea. We're very close. They're not in show business. My mother, Pat, was a seamstress, my father, Dai, managed a sweet factory. I went to the same school from the age of five, with the same teachers. My friends were regular, normal people".
Catherine knew she had to get out of London and so she went to America, settling in California to forge a film career. "I loved the glamour and glitz of Hollywood, she says. I loved having a car and driver, so I could drink goblets of Cristal champagne in the back seat. That was fun!" At the Deauville Film Festival in 1998, she met and fell in love with Hollywood legend Michael Douglas, who was simply dazzled by the fiery, statuesque beauty hed seen duelling with Antonio Banderas in her breakthrough movie, The Mask of Zorro. "I was terrified of meeting him", she recalls, "I did my quiet and interesting British person act, but he said, I want to father your children. I mean, the balls of someone who could sit there on the first date and say that!" They discovered that they share the same birth-date, September 25th, and despite there being a 25-year age difference between them, Douglas promptly launched an intense nine-month courtship. This culminated in Mallorca on New Years Eve, 1998, when he proposed marriage. "We both had the flu at the time, and kept blowing our noses", she remembers, "but he gave me a beautiful antique diamond engagement ring and we decided to get married".
Michaels father, veteran actor Kirk Douglas, observed, "It's difficult for two stars to be together but they make a great effort to make it work. I've never seen Michael so happy. She's a really intelligent woman. I'd have married her myself, but my wife wouldnt let me!"
"When I met Michael, my whole world got turned upside down in a good way", Catherine recalls. "I never thought I'd have the kind of balance in my life that I have right now. I still have the same inhibitions, worries and insecurities as before, but now everythings in perspective. I have a partner".
Over the past few years, Catherines career has gone from strength to strength, with starring roles in hit films such as Traffic, Entrapment, Chicago (for which she won an Oscar for best supporting actress), Oceans Twelve and The Legend of Zorro. She's also the face of Elizabeth Arden cosmetics appropriately, given her love of Mallorca, she fronted their marketing campaign for a perfume called Mediterranean. People ask us all the time, "Why do you have so many houses?" says Catherine. "We answer, 'Some people collect art or accumulate lots of money. We collect houses: if we have to look at something, we prefer to look at a great view. In Manhattan, its Central Park. In Bermuda, its the Atlantic Ocean. In Mallorca, its the Mediterranean Sea. In Canada, its Mont Tremblant' When I want solace, I look out at my piece of art, which is nature. Thats where I find peace".