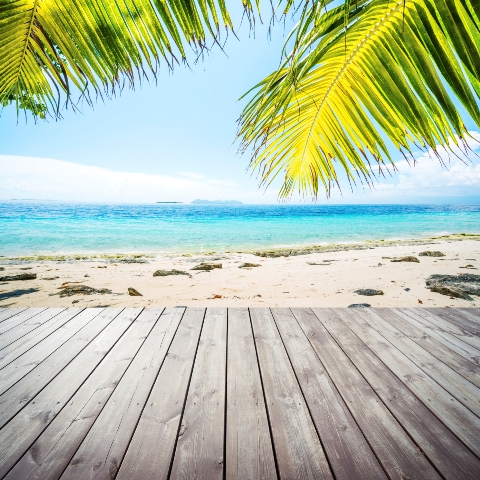 Portugal is a beautiful country and a fabulous choice if you're looking for warmer climes to retire to.
But as you approach your golden years, it's crucial that you think about your future healthcare needs as unlike in the UK, healthcare comes at a price in most European countries so you must make sure you take advantage of the reciprocal healthcare agreement between Portugal and UK to avoid paying for your treatment.
The healthcare system in Portugal was subject to major government reforms back in 2002 making the system more efficient and effective that it was previously. If you are a citizen of a European Union country such as the UK, you are eligible for healthcare in the same manner as in other European Union states provided you carry the correct documentation.
If you're only planning to spend time visiting your holiday home in Portugal in short stints, then you can apply for a European Health Insurance Card (EHIC), which entitles you to free or reduced price treatment that is covered under the scheme with is usually free basic health care within the health system of Portugal including free appointments on doctors, as well as essential medicines for free.
If you're planning to move permanently to Portugal and live as a European Union resident, you will likely fall into one of two camps;
If you will be working in Portugal, you will be paying into the social security system and therefore you are automatically entitled for free treatments across Portugal's medical spectrum. In order to obtain your card you will need to present your residency permit, along with your social security card to your local health centre.
If you are retiring to Portugal and in receipt of a UK state pension, your healthcare costs will be met by the British government who will issue you with an S1, entitling you to basic healthcare in Portugal. European Union citizens who are to retire before they qualify for a state pension can still expect free health cover for up to two years, provided you have obtained and completed a form E106. If in case this temporary cover expires before you finally reach the retirement age, there are two possible options;
You can opt to make a voluntary social security contribution which will give you healthcare cover
You could apply for private health insurance.

All the non European Union nationals should apply for their personal insurance to be able to obtain medical treatment in Portugal.
However, you should remember that non-essential medicines are not given for free. You will be expected to pay between 40-100 percent of the cost. Since most of the pharmacies in Portugal are managed by qualified chemists, a lot of medicines can easily be obtained over the counter without any prescriptions from the doctor as is mandatory in the UK.
You may find the health care quality of Portugal below the standards you are used to have, most especially if you are from the United States and Northern Europe. But it doesn't necessarily mean that Portugal's health care is bad because certainly it's not. Portugal's health care is relatively good, especially with the many improvements observed in recent years.
If you're Portuguese language skills aren't up to much, then you shouldn't have to worry - most Portuguese doctors speak English well, and there are also many foreign doctors, especially in those popular tourist destinations, plus there are British hospitals operating in both Porto and Lisbon.
Please bear in mind that finding hospitals in more rural locations is not easy and private healthcare in these areas is also scarce.