Scarlette Douglas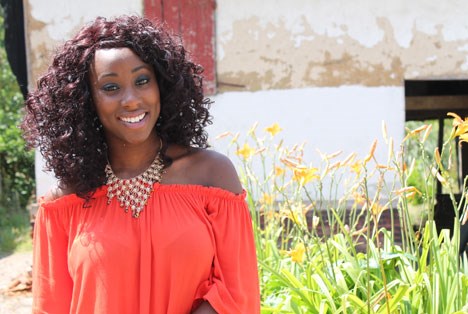 Scarlette presented the V Festival 2013 coverage for MTV's Louder Lounge. In 2012, Scarlette won the MTV competition 'You Are the Star' and filmed with them in October of the same year.
She performed in the X Factor West End Musical 'I Can't Sing' and also took part in Ant and Dec's Saturday Night Takeaway Tour as well as 'Stars in your Eyes' for ITV.
Scarlette is a performer by heart, but surprisingly started life as a footballer! Following her two older brothers around, football was always a huge passion for her and even though she loved the stage, playing for Arsenal at a young age was any little girl's dream! However, Scarlette's main hobbies in life were dancing, singing and acting, all of which she studied professionally for three years from the age of 16.
Since leaving college, Scarlette has mainly performed as a Musical Theatre performer, staring in numerous West End shows, but has also danced in many Blockbuster Feature Films, modelled for various Fashion Designers, Hair Stylists and Labels, sang in various Girl Groups, choreographed many shows and backing danced for the likes of CeeLo Green, Paloma Faith and the Two and Only; Ant and Dec! Since working professionally in those fields for over eight years, she is now working hard on her presenting career.
Scarlette fell into the world of presenting in 2011 and within four years has built up a great portfolio of presenting work. She was named runner up in the 2011 worldwide search for the 'Next big name in Hosting', an opportunity to go to Los Angeles to interview celebs on the red carpet and before this, was crowned winner for a nationwide competition with MTV and Freederm to be a 'Presenter for a week'.
This gave Scarlette a great opportunity to spend an entire week experiencing life as an MTV presenter, and had her very own news bulletin aired to the UK for MTV News. She has presented for Virgin Media Pioneers at V Festival in 2013 and has most recently started to set up her own YouTube Channel based on bringing unknown talent to the forefront.
Scarlette's father owned the first ever legal urban, soul and R&B radio station in the UK and so she was brought up on music from a very young age. Surrounded by popular music artists from the world of Motown and Rhythm & Blues, Scarlette learnt a lot about soul music and from that, always aspired to be a performer in some form or another. Having this inspiration from her Dad, Scarlette has always loved the radio and finished in the top five of Kiss FM's 'Kiss Chosen One' out of thousands of applicants in 2013.
In 2012, Scarlette began on a new venture; Property Development. Her eldest brother had done it for many years prior and decided to take her under his wing and pass on his knowledge. Since then, she is now on her third property and her expertise within this field has led to Scarlette becoming the new face of A Place in the Sun on Channel 4 which started on 17th September 2015.
Scarlette has also provided her voice for various television ads as well as radio promos.
Overall, Scarlette is an all round presenter and her knowledge that ranges from sports to performing arts, fitness to kids as well as corporate, property development, fashion and beauty, is what she believes will help her further her career within presenting.