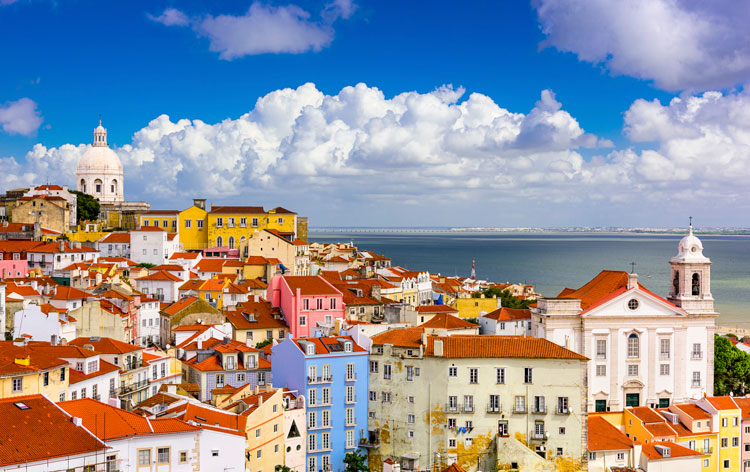 As with any property purchase, first determine your budget and exact requirements. Portugal may be a relatively small country, but from an old farm ready for conversion in the Douro valley to a golf villa or ocean-side apartment, there's plenty of choice. There are many well publicised developments and English-speaking estate agents, but remember that outside the main tourist areas many properties are sold privately. So, look out for 'For Sale' signs – vende-se or para venda – and approach owners direct.
Before serious negotiations begin, appoint a lawyer (advogado), to work on your behalf. There are many English-speaking lawyers in Portugal and it is vital you fully understand all legal documents, so do get them translated. You should steer clear of lawyers recommended by developers – they are unlikely to be truly independent.
The better your research and the more you know about the local market, the more ammunition you will have at this stage. Many Portuguese vendors have had a relatively easy time selling to the British over the past decade, but with the market softening you are now in a position to bargain. There might be talk of paying part of the purchase price in cash 'under the table' so the seller avoids paying capital gains tax. The practice, although quite common, is illegal and attracts severe penalties. It is also disadvantageous to you when you come to sell, because you will face a higher capital gains tax bill.
Once there is a verbal agreement on price, a small deposit (about €1,600 to €2,400) is paid for the property to be taken off the market while your lawyer prepares the paperwork. Include a clause in the contract that this sum is refundable if your lawyer finds any problems and you decide to pull out. If you are buying off-plan (a new property before it is built) on a new development, normally you are required to pay the purchase price in stages.
If the property is old, now is the time to commission an independent survey (inspecao), although this is not a compulsory part of the buying process. Even if the property is new, if it does not have a builder's warranty a survey will give you peace of mind. As well as identifying any problems, it will give you some idea how much to budget for renovations and repairs. If you are taking out a UK mortgage, you will need a survey anyway.
To buy a property or even open a bank account in Portugal, you will need a fiscal card (Cartão de Contribuinte) with your tax identity number (NIF). This is the equivalent of a UK National Insurance number. You get the card from the local tax office (Repartição de Finanças) – most towns have one. Take photocopies of your passport along with the original, five Euros and a Portuguese address to which your card can be sent. Your lawyer's or a friend's address is fine. Your lawyer can apply for your NIF on your behalf. You will need to notify the tax office if you change address.
Your lawyer will now undertake a series of detailed checks. At the Land Registry (Conservatoria do Registro Predial) he will ensure the property comes with its own title deeds and examine detailed information about ownership, boundaries and encumbrances. The property should have official tax documents available from the Portuguese Inland Revenue (Repartição de Finanças), as well as a description of the property (caderneta urbana). He will make sure the vendor has paid his annual property taxes and the rates registration (contribuição predial). Checks should be made with the Local Council (Câmara Municipal) to make sure the property has a habitation licence.
The local authorities can give you information on planning, building licences and project approval. Finally, your lawyer should determine whether all terms and conditions stipulated by the vendor are fair and legal. You may have plans to extend or rebuild - this is the time to investigate all the details. Wait for your lawyer's report before laying out any cash or signing anything. There have been horror stories of people buying property without adequate checks having been carried out by independent lawyers and now the cases are grinding through the courts.
In the light of your lawyer's report and survey, you may decide to renegotiate the price or conditions of sale. If you decide to go ahead, the next step is to complete and sign a promissory contract called a Contrato de Promessa de Compra e Venda (CPCV). The signing of a CPCV usually takes place in front of an independent government lawyer (notario). If you cannot be present, you can grant your lawyer power of attorney to act on your behalf. This contract stipulates the details of the Purchaser, Vendor and property, together with all agreed conditions such as fixtures and fittings, completion of building work, mains services connections, all payments, and most importantly for a new build home, the completion date.
The CPCV is the contract of sale and is legally binding. You then pay a non-refundable deposit of around 10 per cent. If the seller subsequently backs out, they have to pay you double the value of the deposit. So, although the CPCV is only a preliminary contract, it is important and you should make sure all your finances and legal paperwork are in order before signing.
There are no currency restrictions on moving money in and out of the country, so it makes sense to open a bank account in Portugal. Some UK banks lend money on Portuguese property under similar conditions back home. Portuguese Euro mortgages can be used not only to buy a property, but also to cover renovation and construction costs. Proof of income is required and potential rental income cannot be included. Your deposit will be a minimum of 20%, as Portuguese law limits loans to 80% of the property's value. The loan term is usually 25 or 30 years and must be paid off before the age of 75. You will need life assurance cover. The calculation of your maximum loan is complicated, involving your other outgoings and your ability to service the loan. Suffice to say, the process is more rigorous than in the UK. Euro mortgages' interest rates are based on current Euro interest rates.
Property Transfer Tax (IMT) is based on a complicated sliding scale, kicking in at €92,400 at one per cent but rising to eight per cent. For the more expensive property, budget for around five per cent in IMT. Stamp Duty is another 0.8 per cent A survey costs between one and two per cent of the purchase price. The notario's fee will be around one per cent of the purchase price. Your own advogado will charge a similar amount between one and two per cent.
All professional fees are subject to VAT (IVA in Portugal). If you are taking out a Portuguese mortgage, expect to pay an arrangement fee of around 1.5 to two per cent of the loan value. You may have to pay the first year's IMI (Imposto Municipal sobre Imóveis), the equivalent of council tax in the UK, currently 0.4% of the property's official valuation defined by the local municipal tax authority. Some of the above fees are negotiable - the taxes are not.
Completion of your purchase takes place with the signing of the deed of transfer (Escritura de Compra e Venda) in front of the totally impartial notário. You will need to bring your passport with you. He will ensure the title deeds have been exchanged and understood by all parties. If you do not speak Portuguese, the notário may insist on a translator being present. After the signing of the Escritura, the notário witnesses the final payment, or an acknowledgment that it has been made, and incorporates this in the title deed.
All taxes and official fees must be paid at or before this time. After the title deeds have been signed, they must be registered with the local land registry. Your own lawyer usually takes care of this. This process can take several weeks or even months. When you have the title deeds back, the transaction is finished as far as the Land Registry office and the tax office are concerned.
Continuing commitments include buildings and contents insurance, with additional cover if you are renting the property out, and utility bills. If you are a non-resident spending less than six months a year in the country, you must appoint a specialist Fiscal Representative in Portugal responsible for your payment of local annual property taxes (IMI) and the payment of any income tax on rental income that might be due. Your lawyer should be able to give you the name of a specialist. Non-residents must make an annual income tax return if they receive income from letting property.
This income will be taxed at a flat rate of 15%. Mortgage interest payments are not deductible, unlike repairs and maintenance expenses. Portuguese inheritance and gift tax was abolished in 2004, in relation to close relatives, parents, spouses and children. You may, of course, still have to pay inheritance tax back in the UK.