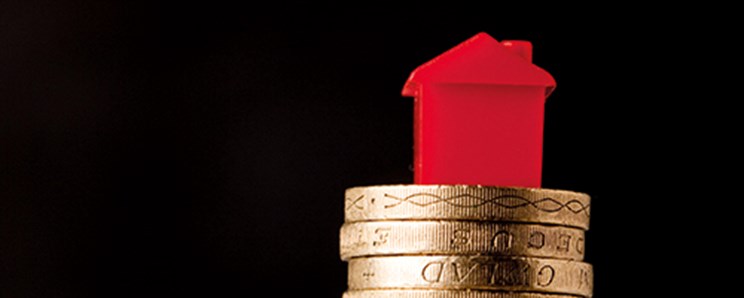 Taking out a mortgage on an overseas property needn't be daunting, reports Laura Latham gets advice from the experts
Buying a home abroad is an exciting prospect but financing the purchase can be complex. Whilst some people opt to be cash buyers - if they are able to - to keep matters simple, leveraging can be beneficial for tax reasons so do make sure you take financial advice before you start your property search.
But currently - at least - as the economic situation in some countries stabilises, it's becoming easier to get an overseas mortgage in many cases but the process isn't the same as in the UK.
Most British banks won't currently finance purchases abroad, though some international firms offer products in limited locations. For example. HSBC will lend on France, Spain, Malta and Greece, while Santander lends in Portugal. In some cases banks will only accept applications from current clients.
In most cases you'll have to arrange a loan with a bank based in the country in which you're buying. Not an easy prospect if you don't speak the language or aren't familiar with the different international processes, but the good news is that there are UK based companies at hand to help with this.
It's possible with some lenders to use your UK home as collateral to secure a mortgage on an overseas property. Only do this if you are very sure you can afford to cover the repayments on the additional mortgage. If you default you are putting your main home at risk of repossession, as well as your second home.
Top Tip
Banks in most countries will not take into account property rental income to offset against the loan repayment, only your personal income. Your outgoings must be within 30-35 per cent of your income, including any mortgage debt, in order to qualify for a loan.
Lending Criteria
Clare Nessling, director of Conti Financial Services (mortgagesoverseas.com), says buyers should know how much they can borrow before house hunting. "Overseas banks don't lend based on your salary in the same way as most UK banks," she says. "They'll want to understand exactly what your income and outgoings are. It's based more around what you can actually afford."
Nessling explains that checks involve all bank account statements and pay slips, or six months' tax returns if you're self-employed, along with income from investments and other sources.
Lenders will also investigate all financial commitments you have, including mortgage payments, credit card balances, store cards and loans, even payments such as alimony or any court judgements against you. If you fail to supply the right documentation or complete the paperwork correctly, the bank will reject your application.
Get an approval in principle before you go
Obtaining an 'approval in principle' is something we always recommend, suggests Lorna Waddell of Conti. "This costs nothing, but will tell you up front about how much you can borrow, and therefore what price range you can realistically consider before committing to anything. It will also prove to vendors that you're serious about buying."
Ask the experts
There's no reason you can't do all this yourself but, if it seems too complex and time consuming, a specialist broker might be the answer. Brokers are regularly updated on the best mortgage deals and will check all the documentation for your application.
Based on the information you give them, they then get quotes on how much you can borrow, what the monthly fees will be and any additional costs involved.
"People try to borrow too much but regulations are stringent," says overseas finance specialist Simon Conn (simonconn.com). "A broker can see issues immediately, we offer advice on what finance is available and act as a go-between for the client and bank."
Brokers charge a fee for their services, which varies based on the work involved, but they should save you time and effort. Nessling says there are no regulations on offering advice on overseas finance, so only choose a company with a solid, longstanding reputation.
Which currency?
Agents generally recommend that an overseas mortgage and the income used to service the mortgage repayments are in the same currency, thus avoiding exchange rate issues.
In the past buyers have come unstuck by being mis-advised to take out mortgages on Cypriot properties with a Swiss franc mortgage, for exchange rates then to move disastrously against them.
"For example, if you're planning to rent out your French property through a local agent, the euro income can be used to service monthly euro mortgage payments, thus avoiding any fluctuations in currency," suggests Lorna Waddell.
How much can I borrow?
The amount of finance, or Loan to Value (LTV), available and monthly mortgage interest rates differ, depending on what country you are buying in and whether you go for a fixed or variable rate mortgage.
Overseas banks almost exclusively sell repayment mortgages, rather than interest only, most will have an early redemption penalty. The information below is a general guide to what's available.
Spain
There are a lot of cash buyers moving into Spain now, according to local mortgage broker Tim French of Iberian Properties (iberianproperties.eu). It's also easier to arrange finance than in previous years, though most banks only lend on property in urban, not rural, locations.
Mr French reports that the number of mortgage applications has climbed this year, with areas such as Marbella showing significant rises.
The LTV is dependent on the purchase price or value of the property, whichever is the lower. French says good offers include fixed rate mortgages with interest pegged at 2.75 per cent over 20 years. Home insurance is mandatory by Spanish law.
Do factor in mortgage arrangement fees to your budget: allow up to 4 per cent on top of other closing/purchase costs for the valuation/registry fees/mortgage tax.
LTV: up to 70 per cent. Loan term: 25 years. Maximum age at end of mortgage 75 years.
Interest rates: 2.5-3.5 per cent variable and 5.25 per cent fixed - or mixed rate.
Popular locations: the Costas, Marbella, Barcelona, Madrid, Balearics.
France
Interest rates in France are at their lowest levels in decades. "We are seeing things pick up as buyers move to take advantage of the good deals on offer," says John Busby of Athena Advisors (athenaadvisors.co.uk), which specialises in finance for French property.
Even wealthy buyers in France take out a mortgage when buying a property so they can mitigate the wealth taxes in France on their assets.
Most banks require you to borrow in excess of €100,000 to get the best fixed-rates. Athena currently has one product with a 2.07 per cent interest rate fixed for 20 years. If you save €10,000 with the same bank, you can lower that to 2.05 per cent.
It's also possible to get mortgages on leaseback property, in which you can claim back the 19.6 per cent VAT on a property purchase, providing it is rented through a hotel management firm. Busby explains that the mortgage application is standard "but the bank's offer will depend on the financial reputation of the hotel firm involved."
French banks prefer to lend in locations that hold their value but rural branches often have their own products if buying in their local area. The higher your deposit, the better the interest rate.
LTV: 60-85 per cent. Fixed term: 10-20 years. Interest rates: 2.05-2.25 per cent, the term of the loan affects whether the rate is fixed or variable.
Popular locations: south coast, Provence, Paris, the Alps, Dordogne.
Portugal
The property market is picking up here and lenders are more likely to offer loans.
As with France, the more deposit you have, the lower the interest rate can be. A 30 per cent deposit gets a rate of around 2.5 per cent. Some lenders now offer interest-only mortgages for 3-5 years.
LTV: up to 80 per cent. Loan term: 5 or 15 years. Interest rate: from 3.3 per cent variable, depending on LTV, and 4-5.05 per cent fixed, depending on term of loan.
Popular locations: Algarve, Lisbon, Silver Coast and Madeira.
Italy
Difficult to get finance, some brokers don't work with Italian banks and mortgage offers can be based on the perceived value of the location. So Tuscany may get beneficial rate in comparison to Sicily.
You can get finance to cover purchase and also renovation and construction projects. The minimum loan through most banks is €250,000 and must not exceed 80 per cent of the purchase price.
LTV: 60 per cent. Loan term: up to 20 years. Interest rate: 3.5 per cent variable.
Popular locations: Tuscany and Umbria, Puglia is coming up.
USA
US states have minimum values on which you can get a loan. Some, for example, require a property costs more than $85,000 to qualify for a mortgage, in others it can be $500,000. US fixed mortgages usually have no early redemption penalties.
LTV: per cent. Loan term: 15 or 30 years. Interest rates 3.5-4.9 per cent, variable; 4.5-4.9 per cent fixed, depending on term of loan.
Popular locations: Florida, California, Colorado and New York.
Malta
Malta is English speaking, potentially making it easier to approach local banks. HSBC operates there, whilst the agent Frank Salt report that the biggest lenders to overseas buyers are Bank of Valletta and APS Bank.
LTV: up to per cent. Loan term: 5 to 40 years. Interest rate: 3.75 per cent variable.
Popular locations: St Julians, Sliema, Valletta, Gozo.
Turkey
The market has seen a lot of growth and is popular with international investors. Buyers are advised to obtain a mortgage in sterling or euros, rather then Turkish Lira.
LTV: 75 per cent. Loan term: 15 years. Interest rate: 6.65-7.45 per cent fixed.
Popular locations: Bodrum and Aegean coast, Antalya, Istanbul.
Greece
There haven't been any mortgages available in Greece for six years, according to Spyros Mantzos of agent A Property in Greece. "Our buyers have tried to obtain them but then their application has been rejected," he says.
However HSBC report that they do offer mortgages there - although they were unable to provide information on interest rates. Such advice will always be on a case by case basis so do make enquiries if you are interested.
Win on exchange rates
When buying property in another currency, exchange rate fluctuations will affect the purchase price and mortgage payments. You'll benefit when sterling is strong but should ensure you can afford to cover any interest rate rises when sterling is weak.
Mortgage payments will need to be transferred to your international account each month with additional regular expenses, such as utilities, maintenance or management fees.
You can transfer funds via high street banks but they won't offer the best exchange rates. You may also be charged a transfer fee, which can be around £20 per transaction.
Foreign currency exchange companies are usually a better option. "If you want to convert sterling to another currency for deposits on a property, mortgage payments or bills, we will offer a quote that is likely to be lower than one offered by a bank," says Francesca Elliott, client services operations manager for Caxton FX (caxtonfx.com). "And we don't charge any additional fees."
Some currency firms also offer the opportunity to lock in exchange rates up to a year in advance. This suits people who aren't certain when their funds might be needed or become available, and gives flexibility and protection from fluctuations.
find out more about getting an overseas mortgage