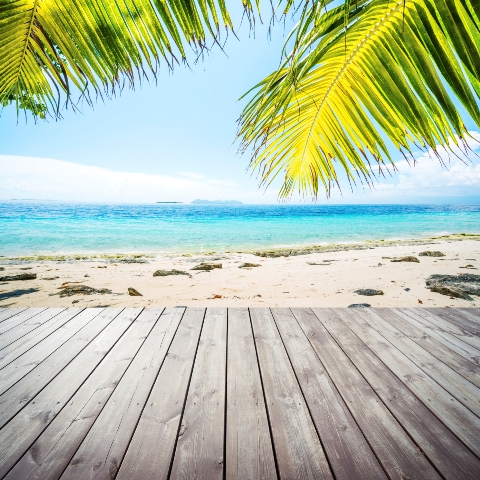 Here Marta Calligaro of Homes and Villas Abroad explains why homes on the Amalfi Coast aren't just for the rich and famous...
Facebook founder Mark Zuckerberg honeymooned here. As did chef Jamie Oliver, Hollywood actress Reese Witherspoon and reality TV's Kim Kardashian.
The star quality of Italy's Amalfi Coast is as undimmed today as it was when it attracted the likes of Humphrey Bogart, Greta Garbo and John Steinbeck - and going further back, when it was a stopover on the rite-of-passage Grand Tour in the 1700s and 1800s.
Sophia Loren and US writer Gore Vidal have owned sumptuous villas here.
But the good news is you too CAN find a home on the Amalfi Coast starting from as little as €150,000 - a fraction of the multi-million pound sums the celebrities and Russian oligarchs pay - as long as you look in the right places and are flexible.
It's easy to see why the Amalfi Coast is one of Europe's most beautiful - and expensive - places to live. Its 35 or so miles are famed for their spectacular landscapes, picturesque cliffside resorts and azure-blue seas.
Positano is the coast's most glamorous and priciest location, and a two-bedroom sea-view property will go for at least €600,000. So if you're house-hunting on a budget, give it a miss.
Instead, begin your search in the unheralded twin resorts of Minori and Maiori, both conveniently located just a couple of miles east of Amalfi town.
In Minori, you can pick up a studio flat of around 30-35sq m from €150,000. That's unlikely to be a seafront property, although you may be lucky enough to get a sea-view from a distance.
For something larger, a one-bedroom apartment of 45-50sq m will cost around €250,000 without a sea-view but within a five-minute walk of both the coast and shops. If you insist on a view of the sea, be prepared to pay from around €300,000.
Nearby Amalfi town is also affordable. Here, it's €275,000 upwards for a one-bedroom 50sq m flat without a sea view - although this year some have come on the market for as little as €175,000.
For a similarly-sized place but with a view over the sea, you will pay from €350,000-plus, (or €450,000 for the picture property: a two-bed, two-bath apartment with great views).
You can trim your budget even further if you are prepared to consider hillside villages a few miles inland. Among the most picturesque is Furore, around ten minutes' drive from the sea. Here, if you don't mind compromising on space, a 30-35sq m one-bedroom flat with the sea in the distance can be picked up for as little as €75,000.
Finally, a few things to bear in mind when looking for a home in this part of Italy. The steep lie of the land means you may face anything between 50 and 100 steps to reach some homes from street level - an issue if you or your relatives are elderly or use a wheelchair or pram. In addition, the road that links the coast's resorts is fairly narrow and becomes very congested in high season.
The good news, however, is that the Amalfi Coast's eternal popularity with visitors means property here - especially if it overlooks the sea - has excellent rental potential.
Marta Calligaro works for Italy real estate specialists Homes and Villas Abroad