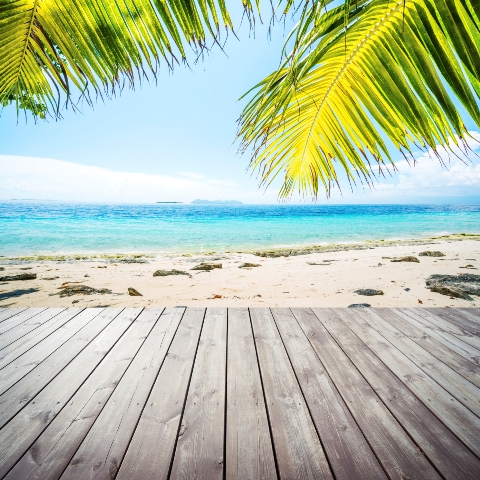 There's a saying down in southwest Florida that if you take the glitz out of Miami, you get Naples. Certainly there's a world of difference between these two sides of the Sunshine State. It's cosmopolitan and lively at Miami's South Beach on the Atlantic coast, but two hours' drive across the state to the quieter Gulf-coast towns the money is much less obvious.

Don't let appearances fool you: Naples has plenty of cash, with the second highest count of Forbes 500-listed CEOs in the United States (after New York), and properties were more expensive per square metre than Beverly Hills – until the downturn. Yet property prices are up 11 per cent on last year, according to Charles Peerless at Winkworth International Developments, who says that British buyers love Naples for the standard of living, its clean, manicured feel and subtle affluence.

"It reminds me of Salcombe [in Devon] for its ambience," says the agent who deals in properties of $800,000 (£485K)-plus, "except for all the private jets lining up on a Sunday evening to take the second home owners back to New York."

However, there's something to suit all budgets in this region, which includes Fort Myers, Cape Coral, Bonita Springs, Estero, and the popular island of Sanibel/Captiva. Naples itself is favoured by most British buyers, who tend to seek second homes to which they can semi-retire, according to British-born Elaine Osbond who has sold property there for 18 years: "Many people will stay up to six months, keeping a car at their property, which will usually be within 20 minutes of the beach. "Short-term rentals are not widespread, but possible at a few condo high-rises near the Ritz- Carlton/Vanderbilt Beach, or at the communities of The Shores, Briarwood and Berkshire Lakes."

Elaine highlights Briarwood and Berkshire Lakes as very popular communities, located 20 minutes inland in East Naples, close to amenities and the Interstate 75 which goes to Tampa or Miami. You can find good deals here too: "Naples has foreclosures, and this is a great time to pick up something because inventory is low and new construction is beginning again," she adds. For example, at Berkshire Lakes, a development designed around seven lakes, there's a three-bedroom, two bathroom home with a pool and lake views for $212,000 (£128K) – which sold for $403,000 (£244K) in 2005 or in Briarwood there are properties for sale between $249,000 (£151K) and $875,000 (£530K).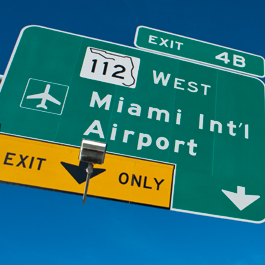 "Most properties are 40 to 50 per cent less than five years ago. Another example is a four bedroom,three-bath Key West-style house with its own pool and boat dock in the Vanderbilt Beach area that is now $1.09million (£661K) after selling for $1.825million (£1.1m) in 2006," she says.

For Terrilyn Van Gorder at South Bay Realty, the Vanderbilt Beach area of North Naples is where everyone wants to be, with great shopping, fine dining, golf and beach. "Short sales on the beach are rare, but there's a two-bedroom, two-bathroom fifth-floor condo with ocean views offered for $574,000 (£348K) which was worth $800,000 (£485K) at the peak," she says. "Or at Vanderbilt Towers [just behind the beach] you can get a one-bedroom condo for $200,000-$300,000 (£121K-£182K). A single-family home here will cost $1million-plus (£606K)."

Terrilyn suggests The Regatta (where you'll find marina-based luxury condos for $400,000-plus) for short-term rentals; but the neighbouring communities of Pelican Bay (with a private beach) and Pelican March (with golf) have condominiums from $300,000 that are proving popular with British buyers too. These are all resales, but for brand new Van Gorder recommends Heritage Bay Golf & Country Club (North Naples) and award-winning Lely Resort (also golf) in South Naples, with prices from $200,000-plus.

This area is great for golfers, and "bundle golf" properties are popular, where club membership is included with the home purchase. Those that come recommended are Taylor Woodrow's Vasari in North Naples (which offers a two-bedroom, two-bathroom condo foreclosure for $116,000); Glen Eagles in East Naples (a two-bedroom regular villa for $209,000) or Greg Norman Estates at the Ritz-Carlton Tiburon (with condos from $300,000).
Heading north of Naples are Bonita Springs and Estero, which also offer popular golfing communities,according to Van Gorder. "You'll get something for $300,000 that would cost $500,000 in Naples," she says, cherry-picking Bonita Bay, Pelican Landing and The Colony. "Estero is a college town with great shopping, whilst Bonita Springs is on the beach and good for families. You can get a one-bedroom condo that needs updating from $75,000 (£45K)," she says.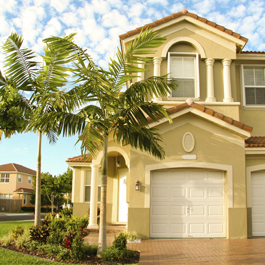 Just west of Estero is Fort Myers Beach (the resort town, not Fort Myers the inland city) with its own shopping, restaurants, entertainment and waterfront cultural events. "It's a lively community, with a good nightlife, and great for year-round rentals. Most properties on the beach are around 20 to 30 years old," says Lani Belisle of VIP Realty. "Resale condos cost from $200,000 to $600,000. There's not much new construction but there's a lovely luxury condo tower called Waterside [superbly located at the southern tip of Fort Myers Beach] where 2008-built three-bedroom units cost from $399,000. A single family home with moorings generally costs $500,000 to $700,000; but for $200,000 to $300,000 you can get one inland yet within walking distance of the beach."

Fort Myers itself, the historical and governmental hub along the wonderfully named Caloosahatchee River, is less popular with Brits than Naples, although its downtown waterfront area is a starting/finishing point for all those spending a few months cruising from one coast to the other (via the Intracoastal Waterway). "South Fort Myers is more popular (and expensive) than North as it's closer to the beach," says Belisle who picks out the "well-planned upscale" golf community of Crown Colony ($450,000 for a new single home) and The Landings (with a free boat slip but also golf), where two-bedroom condos with a river view cost from $129,000 (£78K).

"Another must mention is Gulf Harbour, an upscale gated marina with three-bedroom condos from $575,000 although you can get little cottages for $200,000." This area is close to Sanibel, the 12-mile-long wildlife sanctuary connected to the mainland by a scenic causeway, with quaint boutiques, restaurants and bike paths. It's big on beachcombing and great for holiday rentals for 20 to 35 weeks a year, says Karen Bell of VIP Realty. "When you cross that causeway and pass through palm trees and hibiscus it's like entering a tropical island, but with all the amenities of the US close by," she says. "Entry level is a one-bedroom condo for $174,000 (£105K); or a 'near beach' resale home for $323,000 (£196K).

A brand-new single family home will cost $700,000 (£424K), or $2million (£1.21m) for beachfront. Captiva [a resort at the far tip of Sanibel] is little more pricy with the cheapest property I've got being $699,000 (£424K) for a cute two bedroom, two-bathroom house in a complex with deeded beach access."

Finally, there's Cape Coral, a vast urban area that is one of the US's largest masterplanned communities, built in the 1970s with 400 miles of canals and lakes and 140,000 residents.
It attracts mixed reviews, with the high density of its grid-system development (and lack of greenery), its current economic slump, and crime levels being the negatives. However, you can get more bang for your buck there, according to Belisle, because of the over-supply of properties built during its exponential boom days (mostly single family homes, not communities).

"You can get something on a canal for $392,000 (£238K) – a five-bedroom, four-bathroom home with a pool and boat dock on a triple plot," she says.