Luxury development with a stunning beach front location
Island Bay. Adabuku, Bodrum, Turkey from €179,500
ENQUIRE NOW
By completing this enquiry form you agree to your details being made available to this company.
Introdution to Island Bay (Adabuku)
Island Bay (Adabuku) is a luxury development with a stunning beach front location. It has a wealth of social facilities including a private beach, restaurant and 4 swimming pools to name just a few.
Buy with just a 25% downpayment and 5 years interest free flexible payment plan.
The area of Adabuku is surrounded by the azure crystal clear waters of the Aegean sea and lush green pine forests. Whilst benefiting from a peaceful location there is an array of amenities nearby with shopping centres, hospitals and supermarkets. Bodrum International airport is just a 10 minute drive away.


About the Island Bay (Adabuku) Development
The Island Bay (Adabuku) development covers 100,000m2 of prime real estate, being located right on the water's edge. The site is beautifully landscaped throughout with the main social area alone covering 22,000m2.
3 Communal swimming pools dotted throughout the site
Main social area with large infinity swimming pool, aquapark, poolside restaurant and vast open landscaped areas
Private sandy beach with jetty, snack bar, changing rooms & toilets
Amphitheatre, jogging paths, ball court, yoga and activity areas
Boutique Marketplace with 14 shops, süpermarket and fitness centre
24 hour site security
5 star hotel concept with concierge services
The Properties
These luxury units are built by one of Turkey's leading construction companies and offer a very high standard of living. Each unit has 2 allocated parking bays, sea views and is close to one of the 4 communal swimming pools.
Phase 1 is completed and is already 80% sold out. We have a limited number of two bedroom apartments and 3 bedroom duplexes available, and four bedroom detached Villas with private pools.
Phase 2 is scheduled to be completed in May 2021 and is already 90% sold out. We have a limited number of two and three bedroom duplexes available.
Phase 3 will be launched in March 2020 and will consist of one, two and three bedroom units. Please register your interest early !
Floor plans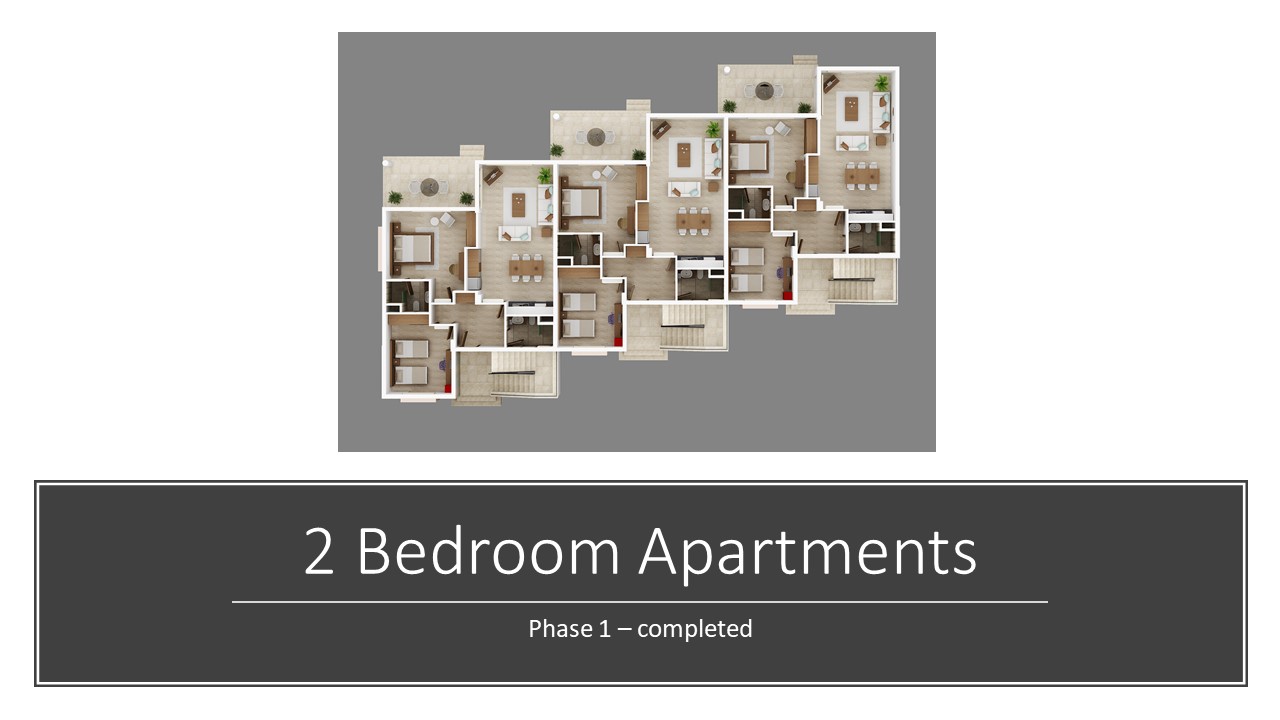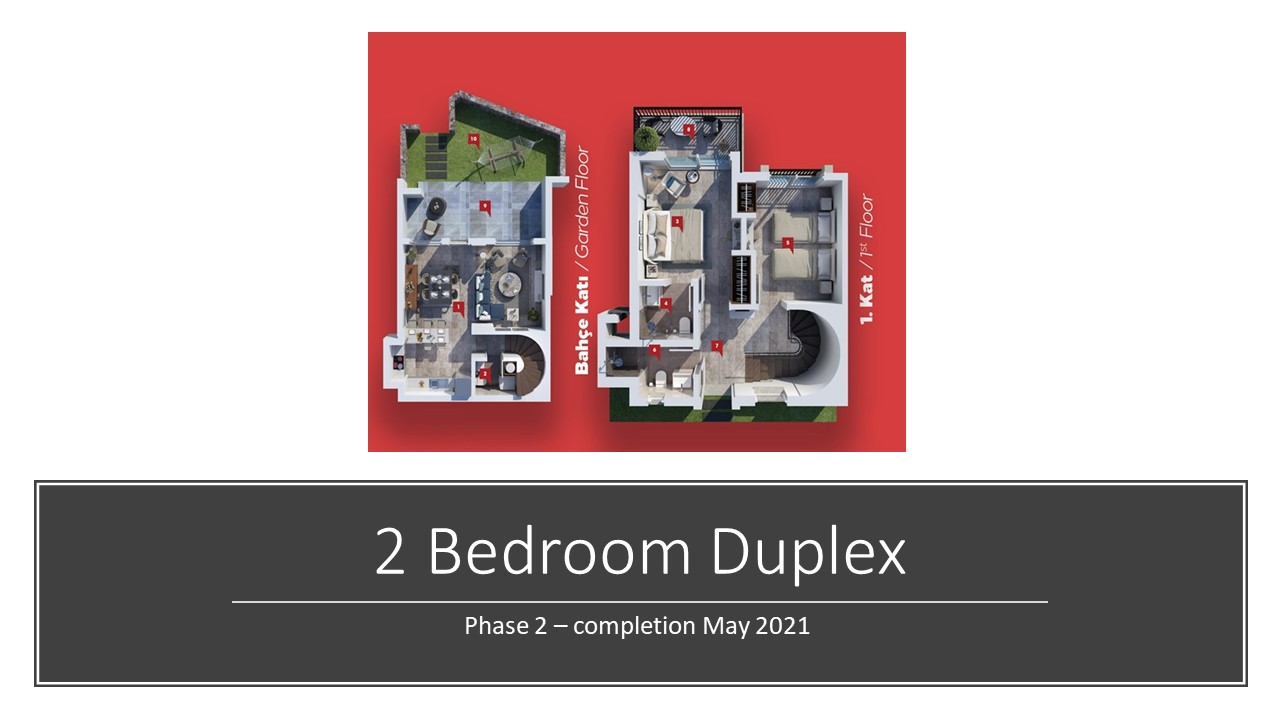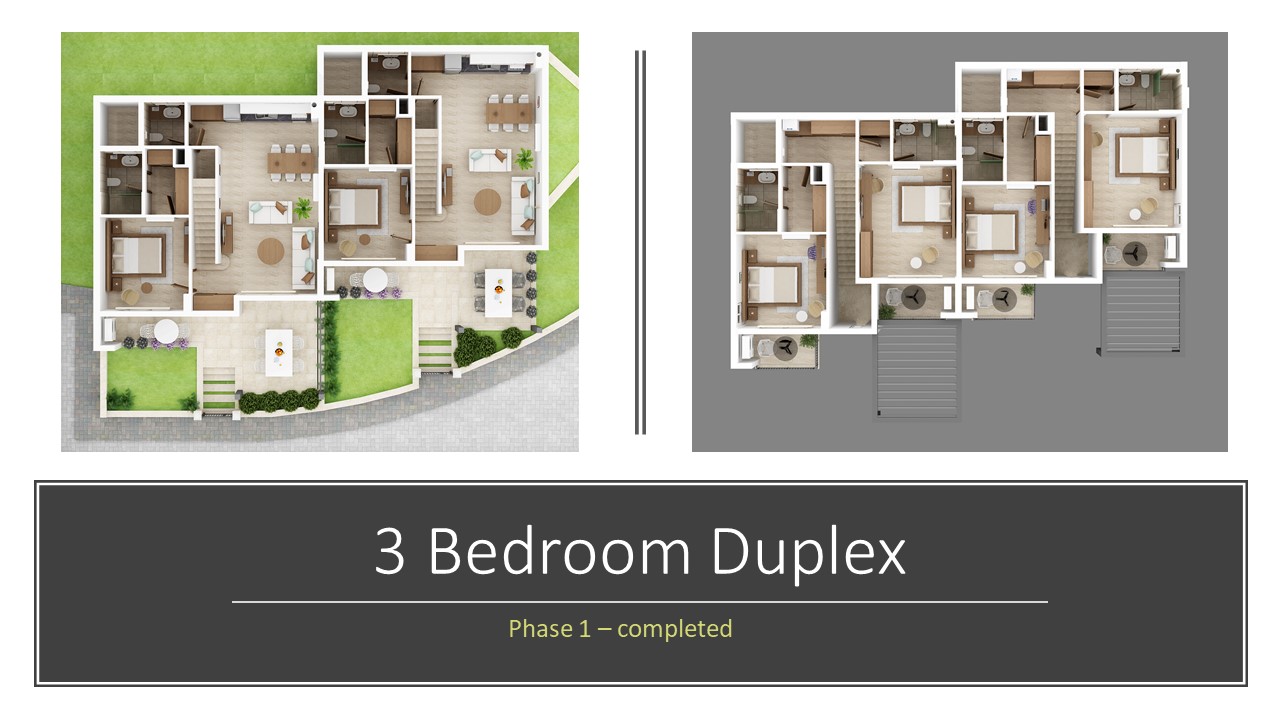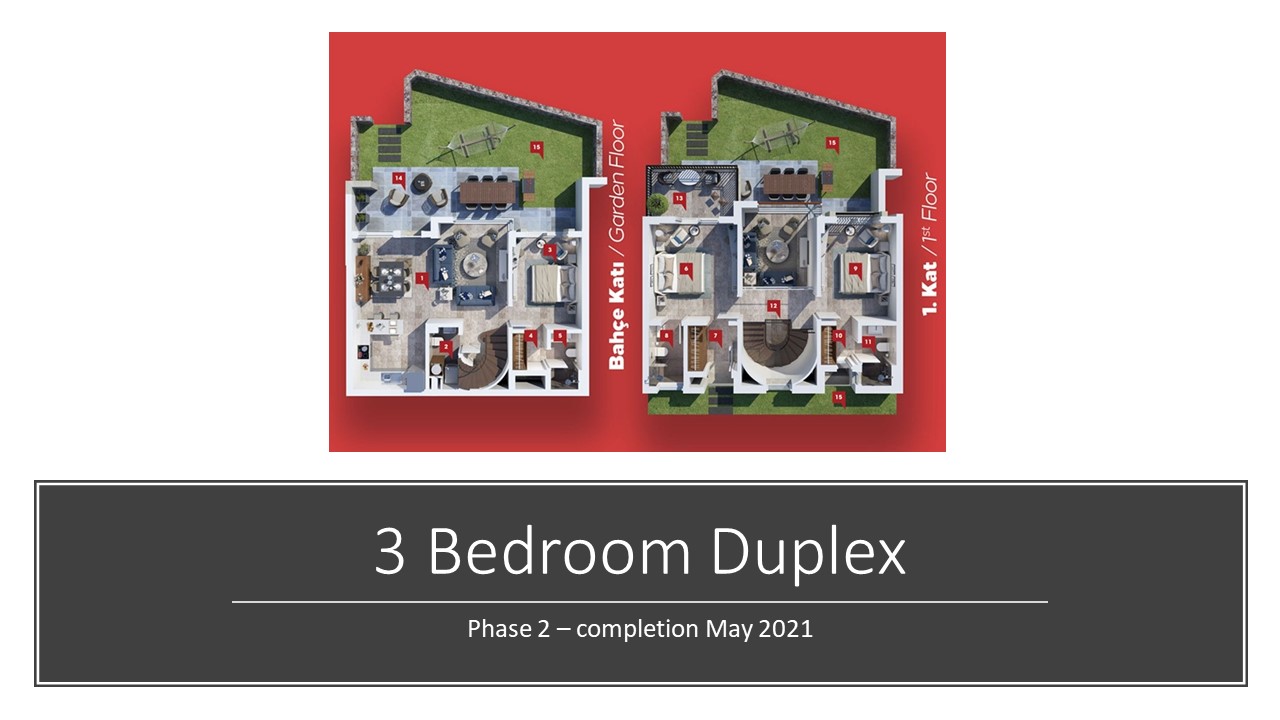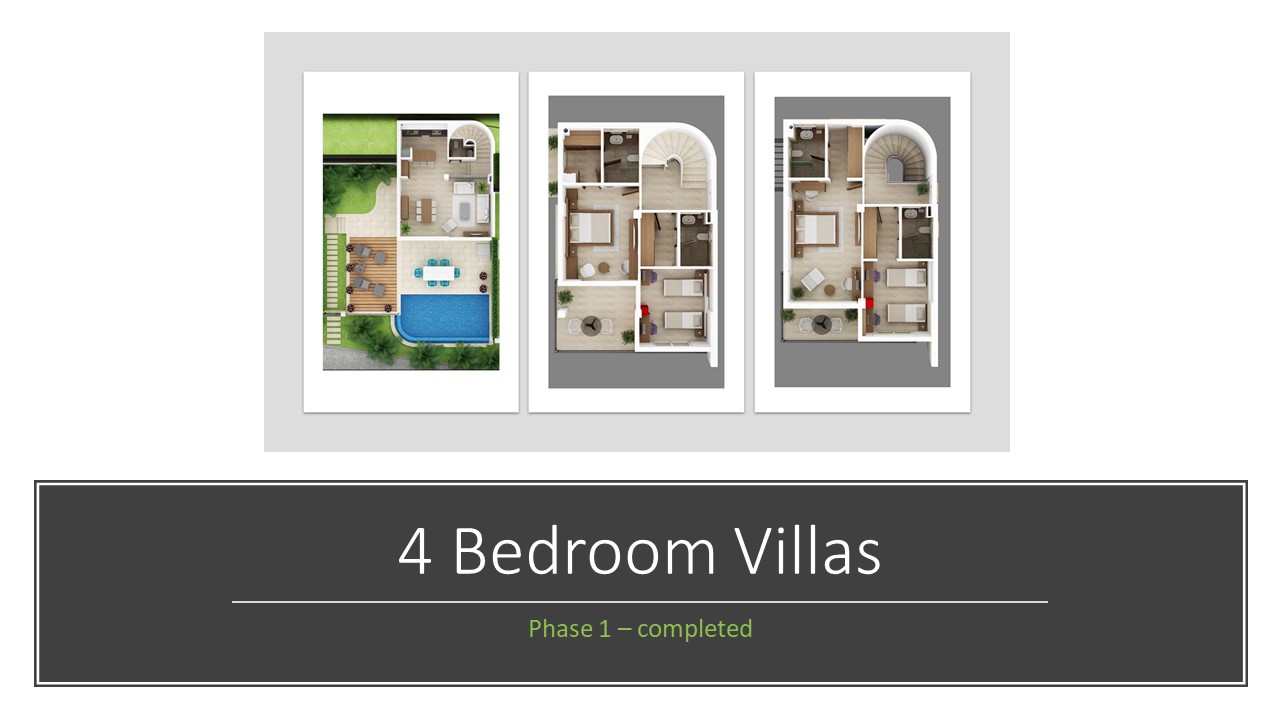 Viewing trip
The company is extremely proud of the development and is so confident of their product that they invite you to come and see it for yourself.
A representative will meet you at Bodrum International Airport
2 Nights free accommodation on the completed stage of the development
Full re-imbursement of your flight ticket if you decide to buy
 Purchase Benefits
Only 25% down payment, move in and receive the full Title Deed for your property
Remaining amount to be paid over a period of 5 years – interest free !
Repayment terms can be tailor made to suit your individual requirements
If you buy a unit on Phase 2 (completion May 2021) or Phase 3 (completion May 2022) then you benefit from 30 days free accommodation in a Phase 1 unit to enjoy each year until your property is completed
Additional Buyer's incentives and furniture packs are available
If you are looking to rent out your property, the company offers a 5% guaranteed rental income for 3 years
No Estate Agents commission to pay
Location
Located on the North West tip of the Bodrum Peninsula in the South West of Turkey, Adabuku is one of the most heavenly corners of the peninsula. Whilst being surrounded by azure blue waters and peaceful nature, it also has the advantage of being within easy reach of the historical town of Bodrum itself.
Adabuku has a unique setting on a coastline where the Aegean Sea meets Tuzla Lake. The lake is a protected natüre reserve that is home to more than two hundred different bird species including flamingos and pelicans. Bordering the lake is Vita Park Golf Club with its 18-hole golf course.
The Aleppo Pine Forests that fringe Adabuku provide the highest quality of oxygen, continuing the theme of life in nature.
Bodrum is steeped in history and this is still evident right across the peninsula. It is home to St. Peter's Castle, The Mausoleum (one of the 7 ancient wonders of the World), The Amphi Theatre, Myndos Gate and the now underwater city of Myndos.
From the main port in Bodrum you can take the ferry or catamaran to various Greek Islands including Kos, Rhodes, Symi and Kalymnos.
10 minutes to Bodrum International Airport
5 minutes to the beautiful fishing village of Bogazici
10 minutes from the seaside town of Guvercinlik
20 minutes to the historical town of Bodrum
5 minutes to Tuzla Lake and Vita Park Golf Club


This development is an advertisement supplied by PPS Turkey and does not constitute property particulars. While aplaceinthesun.com (APITS Ltd.) requests all advertisers to supply correct details, it does not carry out checks on the information supplied and cannot be held responsible for any inaccuracies. Aplaceinthesun.com recommends seeking independent legal advice prior to any overseas property purchase.
A Place in the Sun will send the above details on your behalf to PPS Turkey. By submitting this form, you confirm that you agree to our website Terms of Use, Privacy Policy and consent to cookies being stored on your computer.