Winter 2017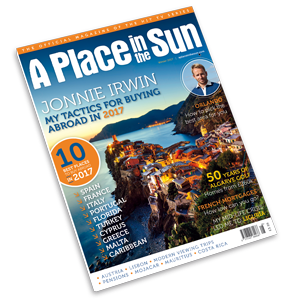 Our winter issue is essential reading if you are looking to buy a home abroad in 2017!
There's a lot of useful advice - including finding the best French mortgage, explaining what viewing trips are all about and Jonnie Irwin's guide to buying after Brexit. As well as a run down of the our top 10 places to buy in 2017 (with some surprising entries)!
If you're looking for the exotic join us as we explore Costa Rica and Mauritius, or for something a little closer to home why not read our feature on Austria's investment potential?
That's just a taste of what's inside this bumper issue of the A Place in the Sun magazine so get your copy now!