October 2009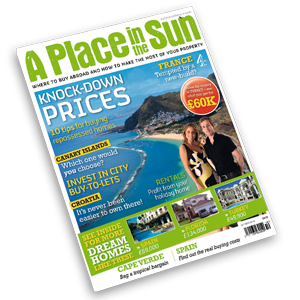 In this issue...
Th October 2009 issue of A Place in the Sun takes an in-depth look at buying property in The Canary Islands, a breakdown of all the buying and running costs of owning a villa on the Costa Blanca.
This month's property hunt sees us finding reader Mark Holbrook from Ipswich a holiday home and rental investment property in Turkey, plus we take a look at why a buy-to-let property in one of the world's major cities can really pay off.
With so many distressed and repossessed properties on the market, our expert Peter Birkett gives us the inside info on how to take advantage of the market downturn and we let you know why a change in the law means buying a pad in the stunning unspoilt country of Croatia has just got a lot easier.
With all this, hundreds of properties for sale and our regular features including answers to your queries on finance, legal, emigration, mortgage and currency issues, and retiring overseas A Place in the Sun is a must buy if you're thinking of buying a property overseas.