August 2009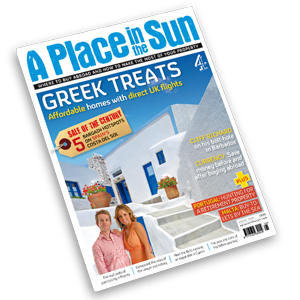 In this issue...
The August issue of A Place in the Sun magazine looks at the areas of Greece and its islands that benefit from direct flights from the UK and availability of property in these areas. We help a couple looking for a pad in Portugal and visit Malta to look at the buy-to-let market.
With bargains galore we look at the costa del savings in the Costa del Sol and we take a look at the relationship between property buyer and agent.
With the regular expert comment, news and views from the presenters of A Place in the Sun: Home or Away? Jasmine Harman and Jonnie Irwin and hundreds of properties for sale around the world, A Place in the Sun is the vital read for the overseas property buyer.