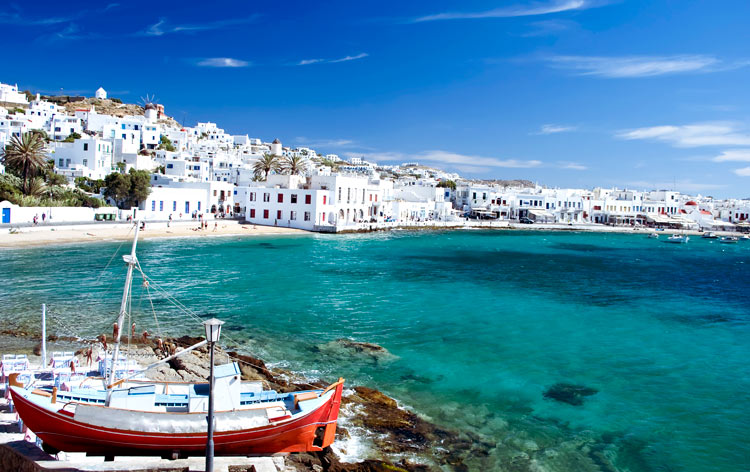 What's the first thing to do when moving to Greece?
Picking a reliable international removals company is essential. Most will advise that gathering quotes begins six months prior to the actual removal dates. Even if there's no exact date, making time to pick the right company for your requirements is essential. Check they have the following credentials before going ahead:
FAIM ACCREDITATION - the only independent Quality Assurance standard for the International Moving Industry (FAIM is recognised worldwide as the highest standard in international moving)
Members of the FIDI Global alliance, we are able to offer the same standard of service at your overseas destination as we can in the UK
Members of the British Association of Removers Overseas Group
What's the next step?
Once quotes have been gathered and the removal company notified customers are likely to get a move manager to oversee the process and help with any unanswered questions. Customers will need to decide what they are moving and whether they are packing the goods themselves. International removal companies offer a professional packing service, which will add more to the bill, but may be the simplest and most efficient way to accommodate the move.
What does the day of removal look like?
Customers choosing to pack their own goods will have been sent essential boxes and protective packaging prior to the move date. Goods should be packed and ready to go for the company. An approved inventory list will also need to be declared. If you have chosen to use the company to do the packing, they will arrive on the day of removal, and pack goods as they go.
How are the goods shipped?
This all depends upon how much is being shipped. If the majority of the household goods are being moved this is classed as a full removal and they would be loaded into a sole use sea freight container. If shipping will entail just half of the goods or a small quantity of selected items of furniture, the goods will transported to the companies depot, for consolidation, loading and shipment to Greece.
What documentation will I need for shipping to Greece?
As a customer moving to Greece from an EU country you will need the following documentation:
- An authorization form
- A declaration form
- A photocopy of passport
The authorization and declaration forms need to be legalized by local police station (in Greece) but your removal company will be able to advise you on all the correct documentation.
How long does shipping to Greece take?
The transit times for removals are 14-28 days for road freight depending on whether a full or part load service. Via sea freight it is 3-5 weeks.There will be certain custom procedures that customers will need to adhere too but this information should be supplied by the international removals company. Door-to-door services are available in the majority of instances, but check with the company first.
This information was provided by PSS International Removals.