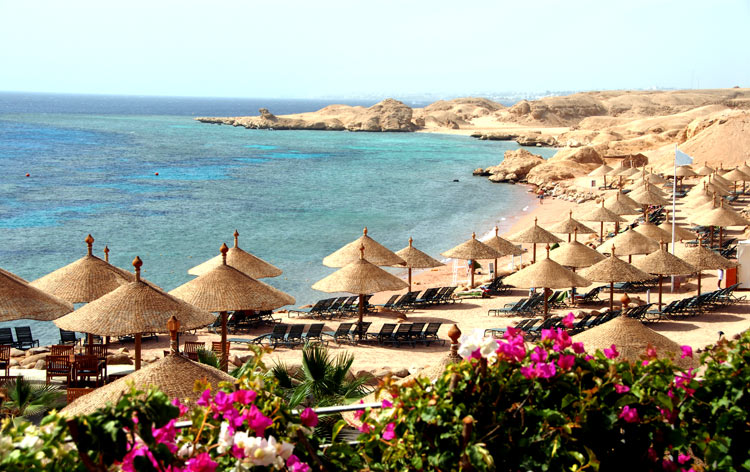 Many positive things have come out of the "Arab Spring" in Egypt, but like many long-term benefits, there has been some short-term pain for the country including the property market. Tourism was hit very hard indeed and whilst the Red Sea resorts are recovering well, visitor numbers to the historic sights are still low.
But with the tourists in the Red Sea resorts of Sharm-el-Sheikh and Hurghada, the property-hunters have returned in the closing months of 2014, because Egypt remains a first class winter sun destination with so much to recommend it, including highly affordable property that would appeal to culture vultures, watersports fans and snowbirds.
In fact one UK-Egyptian property agency has just opened a property rentals agency to cope with demand for rentals of one-month or three – there are many Europeans seeking to escape the cold winters – and not just retirees either.
Hotel occupancy is back up to 65 per cent in Sharm, and Hurghada International Airport has just opened a second terminal to cope with more flights – Monarch is one airline that has started flying there.
Yes, there have been problems in Egypt, with property priced too low and never being built, but those mistakes are (hopefully) long in the past now. Over the long term, Britain's long and largely friendly history with Egypt should continue to ensure success, and in January 2015 the largest ever UK trade delegation is visiting Egypt, augering bright hopes for the future.
It's certainly a mixed picture in Egypt and still a period of transition, with much confidence in the strategies of the new President, Abdel Fattah el-Sisi.
A second Suez Canal is being built and the Chinese are investing in high-speed transport links such as a train between Alexandria and Aswan, but at the same time some ambitious resorts have stalled.
Property-wise, it's a mixed bag of incredibly affordable yet tiny cooker-cutter apartment blocks, some beautiful boutique developments and a couple of prestigious and thus relatively expensive resorts.
Without a mortgage market you still need to be cash buyer; and the mist crucial thing about Egypt is that you have to find a good, trustworthy lawyer to help make all the checks on a property's licences and permissions.
Many self-styled lawyers in Egypt are not actually trained as lawyers, and many are corrupt so do your research – on developments and individuals – before you part with any money.
The internet offers a certain amount of transparency – look up developments on Facebook or buyer forums to find out any "need to know" issues or complaints.
Where to Buy Property in Egypt
Starting with the longest and most well-established areas, El Gouna, pride of the Red Sea Riviera, is a self-contained community that includes two marinas, a golf course, numerous five-star hotels, a village with restaurants and bars, hospital, library and international school.
Created by the incredibly successful Middle Eastern developers, Orascom, this luxury enclave is a beautiful place to live and you can get everything from a studio apartment for £60,000, high-end two-bedders for £300,000 or a three-bed villa for roughly the same price. Homes go into several millions.
Somabay is another successful resort – 20 minutes drive north of Hurghada on the North Red Sea Coast – where there are various golf and marina properties for sale – at lower prices than El Gouna.
Another resort – this time south of Hurghada on the same stretch of coast – that offers family friendly hotels, golf courses and spas to complement all the watersports is Sahl Hasheesh.
Beware that although Sahl Hasheesh is a lovely location with thriving hotels, a lot of the infratructure such as bars and restaurants has not materialised around the private apartments – make sure you find out the status of this before investing.
Studios start at round £50,000; one-beds at around £70,000; three-bed properties at around £300,000 upwards.
Across the water in the Sinai Peninsula is the second major beachfront favourite, Sharm-el-Sheikh, which has expanded beyond its diving base to be a holiday-home destination for European buyers, especially Italians who are only a couple of hours flying time away, but also Brits, Russians and a few Germans. Sharm also has world class diving, camel trekking, jeep safaris and horse-riding in the national parks that surround it.
You can negotiate hard in Sharm, suggest agents, and you can lick up a studio or one-bed apartment for less than £30,000,  two-bedroom apartments for well under £40,000 and small villas/townhouses with change from £150,000.
Note that properties in Sharm are leasehold, not freehold.  Nabq Bay is the most prestigious area of Sharm, and in the resort community of the same name, you will pay slightly more – a two-bed apartment costs around £55,000.
Heading back down the western Red Sea coast, Hurghada is the newest resort area that has been heavily developed in recent years, with apartment blocks springing up cheek by jowl – to no particular masterplan.
What was little more than a fishing village until 15 years ago is now the fun-loving hub at the centre of Europe's scuba diving industry. Property buyers are mainly European – French, Swedish, British and German and Polish.
In downtown Hurghada you can buy a 24m2 studio for £6,000 or £7,000 but you must be very careful about what you buy – there has been a history of developers building too intensively on plots of land and thus the projects proving to be illegal – so as mentioned above, get a good Anglo-Arabic speaking lawyer to go all the checks and translate all the documents for you.
Tourist projects are only permitted to be 25 per cent build density but disreputable developers have built several that are 65 per cent – the density allowed for local residents.
In Hurghada apartment blocks are (legally) up to five-storey where elsewhere like Sharm, the three-storey limit has been enforced. If you are viewing an apartment complex that has been in the process of being built for five or six years, alarm bells should ring
Choose with care and you can find a highly affordable little winter-sun apartment, though – the well-established Tiba complexes (there are 12 projects) you can get studios from £65,000 – only 400 metres from the beach and a six-minute drive from El Gouna (where you can pay to use their beach).  
Or right on the beach is Turtle Beach – nearly sold out but a few 40m2 studios left for £20,000.
Away from the Red Sea coast, situated at different ends of Egypt's stretch of the River Nile are Luxor and Cairo. Both markets remain very quiet in terms of tourism and overseas investors yet Luxor still appeals to buyers who love the rich history and archaeology of the area – a mix of British, Belgian and Russians in fact.
Agents report the market "slowly returning" at the outset of 2015 – but tourism remains a slim fraction of the record levels reached in 2010. 
Luxor has traditional Egyptian homes in local neighbourhoods, and plenty of Nile-side apartments. A budget of £40,000 will secure a one- or two-bedroom apartment, possibly a grand and high-ceilinged property from the colonial era, though maybe in need of a little TLC. You'll need more like £55,000 for two or three bedrooms on a smart, new development overlooking the River (Egyptian Experience) – or a studio for £30,000.
How to Buy Property in Egypt 
There are various different systems of buying in Egypt, depending on the area and whether it's a new-build or resale property. For new or off-plan properties, you'll normally pay a reservation deposit of £200-1,000 (5 to 10 per cent).
When the bilingual contracts are prepared they are likely to include all details of title, boundaries, planning permissions and further instalment "milestones". Off-plan instalments are paid on pre-agreed times rather than on completed stages. 
For completed properties, you pay a 5-10 per cent deposit while your independent lawyer goes through the essential but often difficult process of checking title and encumbrances. The balance of money is paid according to you contract. On final payment, you can register your property. 
Buying Costs in Egypt 
Buyers pay registration fees of £1,000-plus with the Green Contract but only around £200 with the signature validation.
There is no purchase tax so buyers really need to consider legal fees of around £500, connection of utilities (around £100) and the first year of maintenance fees up front, if they are buying on a managed complex (often around £250).