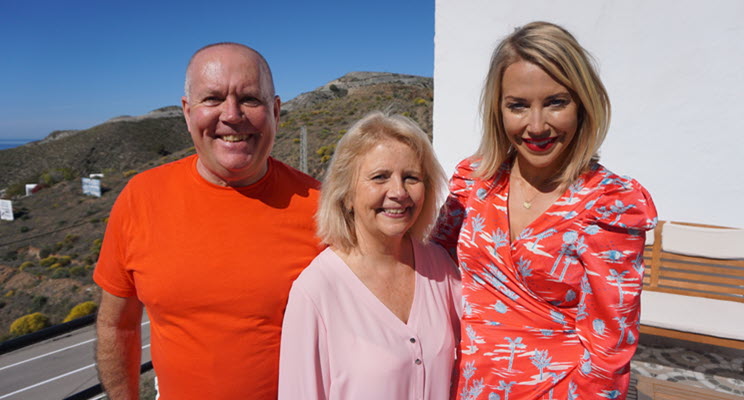 More new episodes of A Place in the Sun!
The new episodes just keep coming! In the next couple of weeks our presenters will be house hunting across Europe, searching for the perfect properties for their house hunters. There will be searches for permanent homes and holiday homes in Spain, Portugal, Greece, the Canaries and Madeira with Jasmine Harman, Laura Hamilton, Scarlette Douglas, Danni Menzies, Jonnie Irwin and Ben Hillman! 
What time are the new episodes on?
These episodes will be airing in a new time slot - make sure you're ready at the slightly earlier time of 3pm to join us for an hour of sun, sea and escapism every weekday...
Kicking things off on Monday 5th October, Jasmine Harman will be searching for a family-friendly property in the resort of Gran Alicant on the Costa Blanca. She's got a budget of £100,000 to find recently retired Baksho her dream property, but will any of her five options hit the mark?