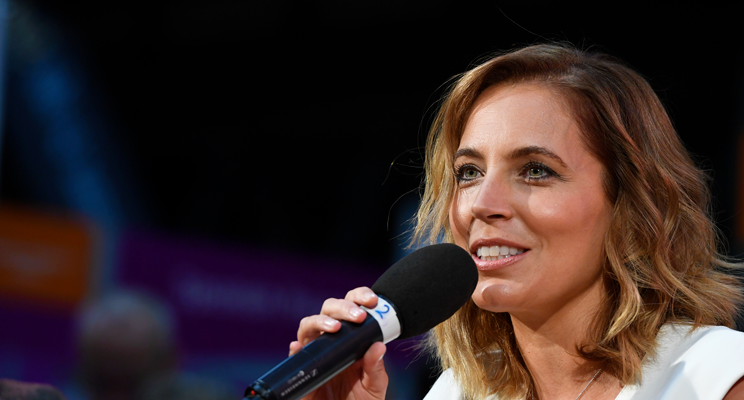 Have you ever watched an episode of A Place in the Sun and thought how great it would be to meet one of the presenters? Perhaps to find out how they got into the overseas property sector, what it's like to present a hit Channel 4 TV show or their favourite place to film?
Well, now is your chance.
Jasmine Harman, Jonnie Irwin, Laura Hamilton and former TV presenter Amanda Lamb will be visiting this month's A Place in the Sun Live! exhibition at Manchester Central between 15-17th March to offer you their expertise. As well as our London and Birmingham events later this year.
All four TV figures will be taking part in various activities at Manchester Central across the weekend, such as interviews on The Hub, personal magazine signing sessions, reuniting with previous TV house hunters and posing for photographs on our brand-new 'Wall of Fame'.
Amanda and Laura will be making their appearances on Friday 15th March. Join us at The Hub theatre as Amanda Lamb talks everything overseas property between 10:45 am - 11:15 am, followed by a personal magazine signing session from 11:15 am - 11:45 am. Laura will be following suit from 12:45 am - 13:45 am.
Jasmine and Jonnie will be with us for the Saturday and Sunday, once again conducting interviews, signing magazines and taking part in fun activities across the venue. To get a feel for the show, check out our highlights video above!
Be sure to join us as Jonnie Irwin reunites with his former TV house-hunters Paul and Gill Clarke from Stockport who bought on the Costa Calida back in 2015. They'll be reminiscing about old times and how life has been for them post-purchase. Manchester is where our popular 'Meet the Buyers' chat began, and we're delighted to be bringing it back to the North-West.
For our full timetable for the weekend, then click here to find this.
See you there!
Still haven't got your tickets for our Manchester show? Click below to purchase these!