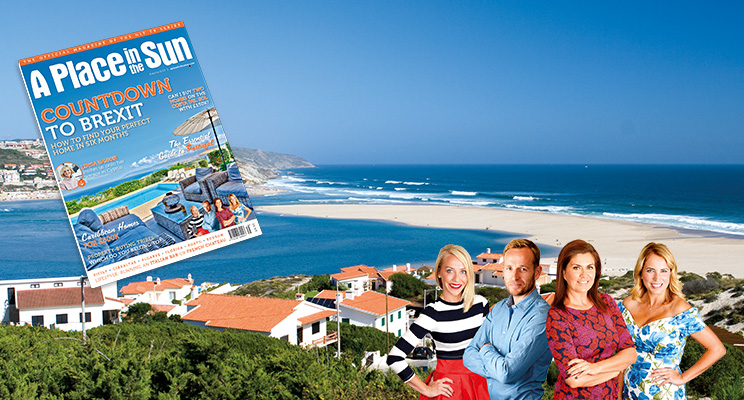 It's been a wonderfully warm and cheerful summer in the UK in 2018, but now it's town to settle down for the colder months with our brand new Autumn magazine issue, the largest of 2018.
As always, our magazine is jam-packed full of features, top tips and buyer case studies to help with your property search. No matter where you're looking to buy abroad, from southern Spain to the Sunshine State of Florida, we're here for you! And with Brexit slowly approaching, we provide you with valuable material to help prepare you for the transition period in 2019 and beyond.
In this edition, you'll find...
Countdown to Brexit! Richard Way provides all you need to know if you are buying abroad before the UK leaves the EU...
Overseas property tribes! When it comes to buying a holiday home we can be a bit of a tribal bunch. So, to help you identify your calling, we pick out the most relevant tribes...
Linda Barker in Cyprus! The interior guru has her talented fingers in many projects, including an investment property in Cyprus, reports Angela Sara West...
Orlando or Marbella? - Have you toyed with buying a place in Florida or Spain - or both? John Greenaway has dipped his toe in both markets and shares some useful insights and comparisons...
The €1 million renovation project - Janine Marsh meets a brave young couple who took on a huge renovation project in Mayenne, northern France...
Spanish property hunt - Can you buy two homes for a budget of £150,000 on the eastern Costa del Sol?
Plus much more...
Where to buy
Simply purchase the magazine online by clicking below or downloading our app on the App Store and Google Play Store.
Alternatively, visit your nearest WHSmith high street, rail station or airport store, large Tesco or Asda supermarket, or local newsagent to receive your copy today.