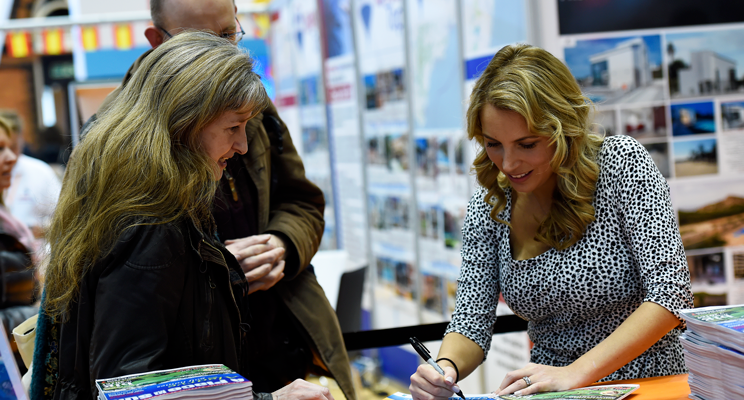 We're only two weeks away from the first instalment of A Place in the Sun Live at Manchester Central. And what a show we have lined up for you all!
There are plenty of things to keep you occupied during the three-day event, such as speaking with estate agents and other professional services in the overseas property sector, auditioning for our popular TV show and hearing from those who've recently bought abroad. You can find out more about this brand new element by clicking here. 
Not only this, but you'll also be able to meet Jasmine Harman, Jonnie Irwin, Laura Hamilton and Amanda Lamb during personal magazine signing sessions over the weekend. Our only advice is, join the queue early!
During the signing sessions, you can listen to their top tips to buying a property abroad, ask them about their favourite filming locations and personal highlights whilst presenting A Place in the Sun so far, whilst posing for a photo or two.
All four presenters will then gladly sign your complimentary magazine, which will be given to you as soon as you walk through the doors at Manchester Central. You'll also be given a useful show guide to help you plan your visit, which is essential with so much taking place over the weekend.
If you've ever wanted to personally meet the presenters and ask them for their advice on buying an overseas property, now is the certainly the chance!
A Place in the Sun Live will be visiting Manchester between 16-18th March 2018.