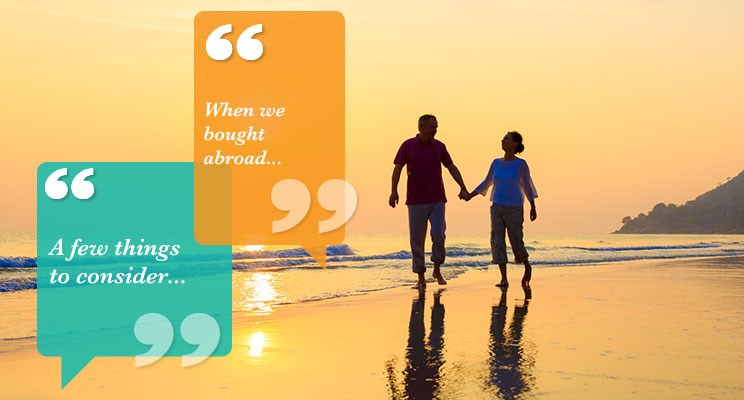 Welcome to our new 13-part series, Helpful Tips From Our Overseas Property Buyers, where we catch up with overseas property homeowners who provide helpful insights into their property buying experiences. First up is Geoffrey and Fiona Smith from the Isle of Man, who recently moved across the pond to sunny Clermont, Florida, who share their experience when it comes to using a reliable currency exchange.
After half a dozen family holidays to Disney, Geoffrey and Fiona Smith from the Isle of Man decided to buy a second home in Florida. Since their purchase, they've reaped the benefits of using a currency exchange specialist, reports Geoffrey.
"When we bought our Disney home in Clermont last year, we asked our UK bank to transfer the required funds to the USA. They weren't very helpful and made a mistake with one of our transfers, losing some of our money in cyberspace temporarily! We've since discovered the existence of currency exchange specialists, so no longer use our bank for our dollar transfers.
Download our free currency guide here >>>
That aside, we're very pleased with our five-bedroom house, which is in the gated community of High Grove, just 10-15 minutes from Disney. We're in a quiet spot that's not overlooked, have a private pool and we've just finished revamping throughout. We found our property through the realtor at Orlando Property UK, deciding after our first viewing in September 2015 to buy it, agreeing on a purchase price of $260,000 (£202k).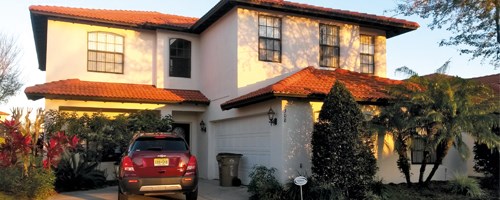 Downsizing our home in the Isle of Man freed up capital to help us buy, and we were also able to get a US mortgage. The plan is to spend half the year in Florida, once I retire at the end of 2018. Meanwhile, we'll probably visit a couple of times a year, with or without other family members – we have three adult children and four grandchildren. We're also letting the house, which is obviously more beneficial to us financially and gives us greater flexibility.
search properties for sale in florida
Geoffrey's and Fiona's main tip when purchasing overseas: "It's never too late to start using a currency exchange specialist for sending money abroad!"
(This article originally appeared on the A Place in the Sun magazine)