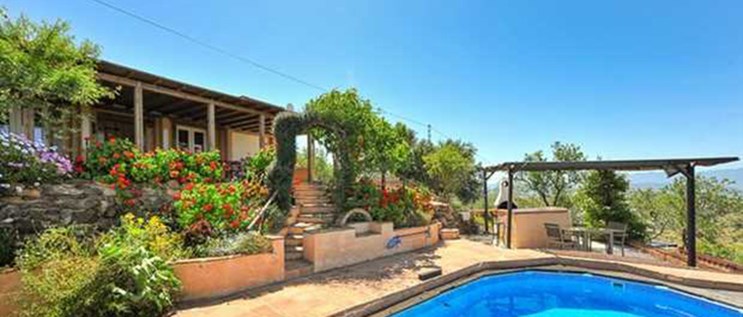 This week, we're zeroing in on price, analysing what you can get for your money above and below £100,000 in Spain. Bag yourself a bargain like this cute two-bed townhouse in Olvera overlooking the Andalucian countryside, or a six-bed house with private pool and garden in San Jose de la Rabita - both under £60,000.
If you're willing to spend a little more, the opportunities really open up above £100,000. Take this secluded finca in Cartama in Malaga for example - it features a pool, veranda, hot tub and pergola with panoramic valley views - and all for £166,000.
Looking for luxury? This three-bed villa in Blanca in Murcia is on the market for £282,000 with ample outdoor space consisting of a pool, garden, citrus fruit orchards, courtyard and an acre of land, making it the ideal family holiday home.
View our full Spanish selection here >>