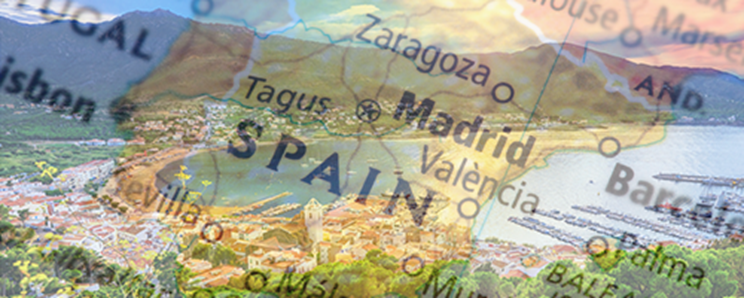 For some buyers price is everything, and the motivation can be to simply find the cheapest available property!  As with so many things, you do get what you pay for so it's better to plan a budget and then see what level of quality that affords you.
Here's our guide to finding the best property bargains that Spain has to offer...
Getting a Bargain in Alicante
Year-round flights from every corner of the UK to Alicante make it the gateway to the Costa Blanca and a popular city for weekenders. Its popularity with wealthy Madrileños is reflected too, in the classy ramblas and bars of El Barrio, the museums, well-looked-after medieval castles, markets and marina.
Alicante is a great choice if you want to soak yourself in authentic Spanish for a fraction of what you'd pay in Barcelona or Madrid.
There are beach resorts and fishing villages close by. San Juan Playa is just a 10km hop from the city centre to the north, while Santa Pola is a bustling fishing harbour with wonderful beaches a short drive south.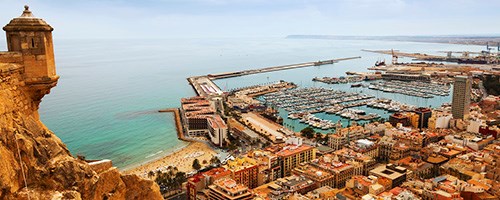 Show me a bargain
The further you go out of the centre the lower the prices - down as far as €13,000 for a two-bedroom flat in the Virgen del Remedio area. In the centre you can still get a decent two-bedroom flat for €120,000 to €150,000 but you'll have to forgo a sea view at that price.
Beyond the city limits may be more suitable. North of the city, Sant Juan, El Campello and Mutxamel are popular with expats and you can buy a two-bedroom, 70m2 apartment on the Bonalba Golf Course, with use of a communal pool and the clubhouse facilities which include a spa and gym.
South of the city beyond the airport, you can get a nice townhouse in Santa Pola from €120,000.
Top tip
If you're looking for really easy weekend jaunts, being a short bus or taxi ride from the airport, such as in Santa Pola, will save a fortune in car hire costs and hassle over the years compared to the other side of town.
click to search property in alicante
Getting a Bargain in Costa Blanca
South Costa Blanca is expat country with beach and golf resorts in Torrevieja and Orihuela Costa. Easy to reach, easy to find inexpensive properties too after mid-2000s overdevelopment. Prices have begun to rise though and new communities are springing up.
North of Benidorm the landscape is lusher and the culture more traditionally Spanish, with some dazzling fishing-village/resorts such as Calpe and Altea.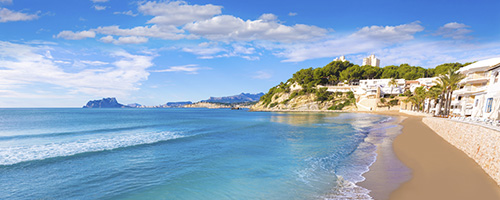 Show me a bargain
In Orihuela Costa one-bedroom apartments are €50,000 to €70,000, townhouses under €100,000 and villas with pools less than €200,000. The hard part is finding something that doesn't feel squashed in, as so many do.
For more space at a bargain price go inland to the Hondon Valley for a farmhouse with land for €125,000. Or drive past Alicante and Benidorm to the very north of the Costa Blanca around Denia where you're too far from the airport for some buyers and prices tumble. Spectacularly gorgeous villas with decent gardens can be found for €250,000.
Top tip
The extremities of the Costa Blanca have the best bargains. For a real bargain look at Oliva. Strictly speaking it's a kilometre or two north of the Costa Blanca, but there are apartments in a lively and unspoilt Spanish town there from €20,000.
click to search property on the costa blanca
Getting a Bargain in Murcia
Where the Spanish coastline turns from east to south, the weather warms up and property gets cheaper. Even in well-heeled enclaves like La Manga the luxury is more affordable than in some costas.
There are attractive fishing villages and the city of Murcia, but mostly it's purpose-built-resort territory, dedicated to relaxation around communal pools and golf courses.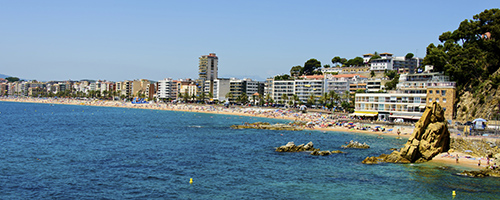 Show me a bargain
Between 2004 and 2006 agents brought inspection trippers here by the planeload, persuading some to buy one property for themselves and more for investment. Many defaulted after the crash and are now being sold as fantastic bargains.
Polaris World's resorts have never-lived-in apartments (and lots of them) at €50,000 to €100,000. The La Torre golf resort is the most popular, around 15km inland from the coast.
There are also some attractive seaside villages and towns such as Sucina, Santiago de la Ribera and Aguílas, but bear in mind that they're quiet in winter. Townhouses here start at around €110,000.
Top tip
If an agent tells you that a new infrastructure project is about to rejuvenate an area and bring untold riches, be sceptical. A Place in the Sun magazine began in 2004 with a feature about the new Paramount theme park and airport near Murcia. We're still waiting for it.
click to search property in murcia
Getting a Bargain in Malaga
Malaga may lack the kudos of Marbella or even Torremolinos, but it's a jewel of a city all the same, with a walkable centre, attractive parks, culture galore, a regenerated harbour and trendy shopping area called Muelle Uno.
Most of all, Malaga is a busy commercial centre for Andalusia with nearly 600,000 residents. Few airports in the world have as many UK flights, all year.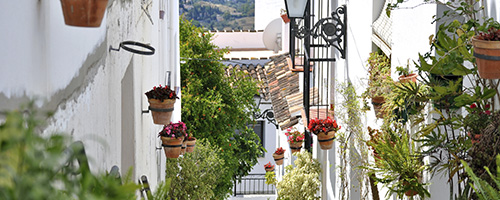 Show me a bargain
A chic apartment in a swish part of Malaga doesn't come cheap. Two-bedroom apartments are between €150,000 and €400,000 while villas on the outskirts start at €350,000. You could find an apartment from €30,000 in an up-and-coming/ bohemian district but like any city, Malaga has its areas to be wary of.
If you can bear turning your back on the Med, inland Malaga has a number of attractive villages such as Alora, Comares and Colmenar, with even substantial village houses well under €50,000 or cottages on the fringes of the village for €125,000.
Top tip
Look at any Spanish property website - starting off with our Spanish guide here - and you'll see city apartments for €15,000. Sure, most will be in unattractive areas, but not all will and for those with the time and energy, make friends with local agents and you might just turn up a diamond in the rough.
click to search property in malaga
Getting a Bargain in Costa del Sol
Most come to the Costa del Sol for the bling, not the bargains, and prices here were the first to start rising in 2014. It has everything - winter sun, the world's best beaches and tourist infrastructure, plus that slightly wild Andalusian culture on the doorstep.
Resort towns like Nerja, Torremolinos, Fuengirola, Marbella, Puerto Banus and Estepona are an international melting pot so you'll be sharing the golf course and fish restaurants with Russians and Chinese as well as the northern Europeans (and the Spanish of course, they love it here too).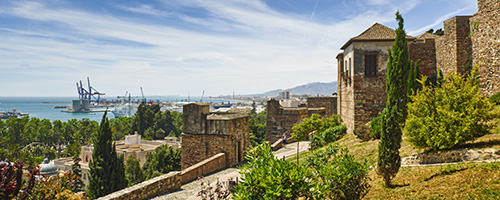 Show me a bargain
How does €80,000 for a two-bedroom resort property in Estepona grab you? Or €120,000 for a three-bed townhouse in Alto de los Monteros near Marbella? All were available within a few minutes of looking, so don't assume you can't afford this costa.
Two of the most affiordable areas are Manilva, close to Malaga, where you'll find nice villas from €220,000 and Nerja in the east, where you can find townhouses for just under €200,000 and smaller villas for just over.
Top tip
Just as a car that costs £500 will get you there as fast one for £50,000, so there are plenty of cheap options where the sun shines just as brightly. Consider fractional ownership or park homes from just €15,000.
click to search property on the costa del sol
Getting a Bargain in the Canary Islands
The choice of winter sun destinations gets shorter with each bit of unrest in North Africa and people are looking again at the seven islands of the Canaries. They have good transport links to the UK, year-round warmth, reasonable prices, rental potential and a strong expat community.
Each island is different so you can match the island to your interests, personality and budget.
Even party-loving, cheap-and-cheerful, Brit-friendly Tenerife has its surprises, including banana plantations, hiking and climbing, while dozy little La Gomera looks like a chunk of South America towed north.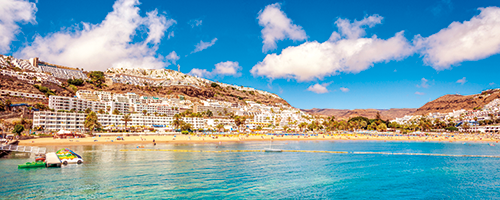 Show me a bargain
Lanzarote has fewer properties and tends to be more expensive, so we'll ignore that one for now. On Tenerife you'll find plenty of one-beds and studios for €50,000. On Fuerteventura, the average two-bed apartment goes for €120,000 while in Gran Canaria you can get a good sized villa with sea views for that price.
Top tip
Spanish estate agents charge more than in Britain - five per cent is not uncommon - which is why you see so many properties advertised privately on local newspapers, and indeed on this website. With a good lawyer and notary on your side, it could be a big saving to go it alone.
That said, the advantages of an experienced agent can outweigh the worry and difficulty of trying to do it yourself from distance.
click to search property in the canary islands