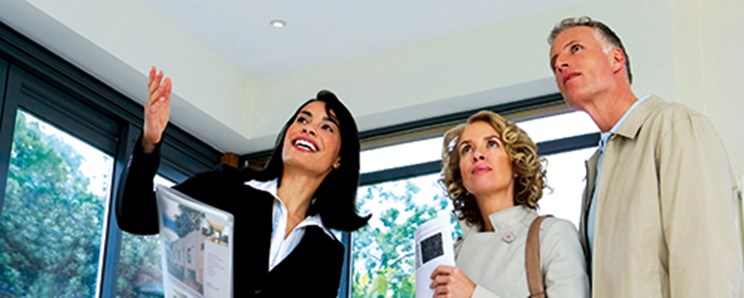 The overseas market has changed since the global boom and bust, and with it the style of viewing trips. Could one work for you?
Anyone new to buying property abroad may wonder what an inspection trip is, and why some people advise against taking them.
The answer to the first is, a short break in a location where you are interested in buying, subsidised by the agent, who will be your tour guide on the trip while trying to sell you a property. On those €49 trips advertised by The Resale Centre house-hunters in the €70,000-plus bracket got flights to the Costa Blanca and 4-star accommodation.
To understand why some independent experts frown on inspection trips you would have to travel back 10 years to see entire chartered planeloads of Brits taken out to Bulgaria or Spain and subjected to a range of hard-sell techniques by commission-only agents. But that was then; these days property buyers are more savvy and agents more cautious.
A brief look around the market reveals Orlando agents Choice Overseas and IPG Orlando offering trips to Florida from £399 per person including accommodation, and trips to Turkey with Ideal Real Estate or Rivermead Global from £99.
France is less popular for agent-organised trips, but Siblu Villages offers "Taster Visits" to its park-style accommodation sites across the French coastline. In Bulgaria, Apple Tree Properties and Bulgarian Properties have trips running, while SIPA offers two or three night trips to Bulgaria from €149.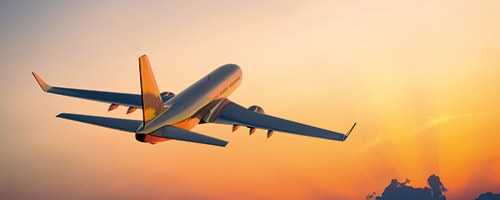 For those "frontier markets" off the beaten track, inspection trips can be invaluable at persuading people to leave their preconceptions behind. Everyone knows what France looks like, but for Albania could a three-day luxury trip for £99 tempt you to see why the New York Times voted it in its top five destination last year?
Peter Walshe, Lalzit Bay's Marketing Director says: "Buyers find trips a very useful way of getting a feel for all that Albania has to offer as well as a chance to learn more about the resort itself. We don't do large group trips as they tend not to work out so well - a personal touch is important and works best for us too as it means we get to know our buyers and their needs very well."
Bob Shepherd at Spanish Legal Homes has always offered trips: "Our first was on June 6th 1985. We offer an inclusive three to four-day viewing tour to the Costa Blanca, Murcia and the Costa del Sol for £99 per person. We arrange 3/4-star en-suite hotel accommodation, all transport & main meals, plus a senior member of our local staff will show clients the various areas in detail in a relaxed and informative manner, local amenities plus other important facilities. We normally show eight to ten suitable properties a day."
For Bob, part of the need for inspection trips is that not all of his customers are internet savvy. "It's staggering how many people do not have IT or web access" says Bob. For many people, hopping on a plane and driving to see the properties is much easier than working out how to work an online "portal".
How to Arrange a Property Inspection Trip
Organised trip like these are a significant investment in money and time for the agent. So today, many agents will have a long list of questions before they will start booking your flights, designed to ascertain if you are really ready to buy.
Julian Walker at Spot Blue in Turkey feels that is only fair: "we are committing a lot of time and resources, so it seems reasonable to expect that people are upfront about where they are in the buying journey. Are they in a position to buy? Is the decision-maker going to be there? If the clients are serious we would certainly be willing to offer an inspection trip."
Taylor Wimpey España take a similar approach, at £149 for one person and £169 for a couple, but only after ensuring that the buyers are ready.
Download our free guide to arranging viewing trips

"Most of our clients do plenty of homework before they get to us," says Sales and Marketing Director Marc Pritchard, "normally via the internet and through contacting us, some do buy without visiting the site at all. But this generally works when the client knows the area quite well and knows what to expect. Inspection trips are there if buyers need them."
Clare Coombs at Home España does something similar. "We check that people are ready to buy and can get a mortgage before we organise a viewing trip. The last thing we want is for someone to fall in love with a house and then they have to go and sell theirs in the UK first, or they can't get a mortgage, and by that time the property has gone."
For Clare, inspection trips have a huge advantage: "They allow us the time to do our job properly. We give them the whole area tour on the first day and look at a couple of houses to really hone in on what style of home they like and where they want to be. Day two we can get into the detail of the properties they really like. We look at 10 to 15 over the whole trip. And hopefully on the third day we will be doing deposit contracts and everything before they go back to the UK."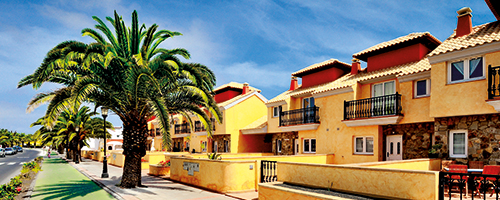 While these kind of all-in trips are still relatively rare - Home España only started offering them recently - ask any agent if they offer a subsidised inspection trip and most will find a way of saying yes. For many the sheer logistical effort of organizing budget flights with a company like Ryanair is best left to the client and passport holder.
Many inspection trips are where the clients organise their own travel and the agent offers one night's accommodation for nothing with an area tour and usually a nice meal. There is less a feeling of obligation so the client can feel free to visit other agents so they get a good broad-based picture of the market and the area.
In Italy, Dawn Cavanagh-Hobbs of Appassionata says: "We always offer an inspection trip for prospective clients, which includes one night's accommodation and dinner with the Appassionata team. Our daughter India who works for the family business normally meets the clients in a local café and gets to know them over a coffee or glass of Prosecco."
"She gives them a tour of the area and takes them to view the property. Michael and I then normally meet up with the clients for lunch or dinner to have a more in depth discussion about the benefits of fractional ownership and the region of Le Marche."
"We never put pressure on clients, we are very relaxed and friendly, open and honest, and make an effort to get to know them, their family and interests. Most of our owners become good friends."
As Clare Coombs says: "One day usually isn't enough, we find it much better to really get to know the client so that, as British people living here ourselves, we can properly advise them."
No hard sell then, more of a friendly fellow Brit to hold your hand.

Ascertain exactly what a trip might entail and what the agent expects before booking.
Does the itinerary meet your needs? If not, it may be easier to arrange something independently yourself.
Take a friend or relative along if you need a second opinion in such things.
Go prepared and have a list of questions about the area, transport links, rentals market, schools: whatever is important to you.
Make notes and take pictures as you go along so you can differentiate between all the properties you are being shown - don't rely on your memory!
Remain level and clear headed: don't over-indulge on the wine at lunchtime.
Don't feel pressurized into making a decision when you get back home. Give yourself a "cooling off" period for calm reflection.

Christopher Nye
(Originally published in the A Place in the Sun magazine - Issue 122)